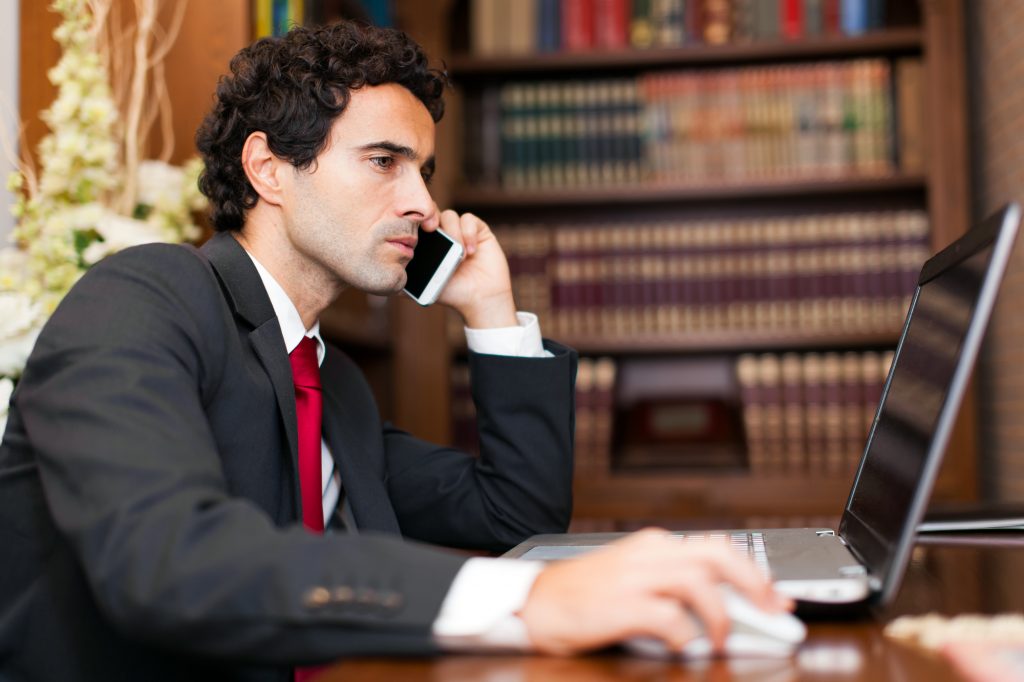 If you're worried about breaking the law or wasting money, you can hire a lawyer.
A small business attorney is one of the best things a company can invest in because they bring a lot to the table. Business lawyers can handle a variety of tasks that you'd have to if you faced legal trouble or wanted to make contracts.
So what is business law? It essentially revolves around the laws that you'll need to follow to legally run a business. Understanding everything can be difficult, but a lawyer can do everything for you.
Read on to learn about 4 reasons why your business needs a lawyer!
1. Lawsuit Protection
One of the main things a business attorney can do for your company is provide lawsuit protection. A lawsuit can be filed for a variety of reasons, but it usually happens when someone thinks your business did something illegal.
For example, if a business sells false products, a customer could file a lawsuit. To protect your business from a lawsuit, you'll need a lawyer that can handle everything appropriately. They'll essentially make sure that your business doesn't put itself in a position where it could face a lawsuit.
Should you face a lawsuit, they'll represent your business in court so that you can avoid saying or doing the wrong things. They'll also work with you during the process to ensure that you understand everything that's going on.
2. Guidance 
No matter what type of legal situation your company finds itself in, a small business attorney can help you. Business lawyers learn about a variety of topics in law school so that they can provide all the assistance a business needs.
Even if your business isn't in legal trouble, a lawyer can help you whenever you're making decisions. For example, if you're thinking about making a transaction, they'll let you know whether it would be a legal move. They can also help you produce legal documents for employees and business partners.
Should you ever have a question about something, you can contact your business lawyer and they'll have an answer. Keep in mind that you'll want to find someone that enjoys the same contact methods as you so that you can have the best chemistry.
3. Deal With Employee Issues
Employee-related issues can arise whenever an employee has a problem with something. If they're giving your business a hard time or you don't have the right documents for them, you'll need to work with a lawyer. Having a business lawyer that you can contact whenever you'd like will let you solve these issues as soon as they arise.
One common issue that businesses deal with is when an employee tries to file a lawsuit or make a workers' comp claim. While your business should provide workers' comp, you should ensure that their claim isn't false. With a lawyer, you can evaluate their case to determine whether it's legitimate.
If an employee wants to file a lawsuit, you can work with your lawyer to resolve it outside of the courtroom. Many employees end up filing lawsuits if they feel they're being wronged by an employer, so it's better to speak with them and see what you can do to make them feel better.
4. Save Money
When it comes to hiring a business law firm, you can guarantee that your business will save a lot of money in the long run. This is due to having a lawyer that can save you from a plethora of lawsuits and that will help you make financial decisions.
While you shouldn't rely on a lawyer to provide your business with the answers for everything, their guidance will help you economize. You'll quickly notice soon after hiring a lawyer that you're spending less on certain transactions. A consistent lawyer will also prevent you from shelling out money on random lawyers whenever you face a lawsuit.
How to Find a Lawyer
Now that you know some of the reasons why your business needs a lawyer, you'll need to know how to find one. Fortunately, finding a small business attorney can be done within minutes on the internet. Using Google, you can find one that will suit your needs and match your style. 
To find a local lawyer, you can search for keywords like, "business lawyers near me." When you get results, start looking through the websites of several lawyers and compare their services. You'll want to find someone that offers everything you need so you don't have to go to someone else.
When you find some lawyers that you're interested in, start contacting them so that you can learn more about them and their services. Try to find out how much they charge so that you can decide if they'll fit your budget. This will prevent you from starting to work with a lawyer just to find out you can't afford them later.
Business Law Is Complicated: Hire a Lawyer
After reading this article, you should be ready to start looking for a business lawyer. We encourage you to look online as soon as you can because you'll need protection as soon as possible. Understanding business law requires a lot of work, so it's best to hire someone that can do everything for you.
Keep in mind that you should spend some time reaching out to different lawyers to get a better idea of what it's like to work with them. You shouldn't go with the first person you see because you won't know if you like them.
Check out our other articles to learn more about a variety of topics!