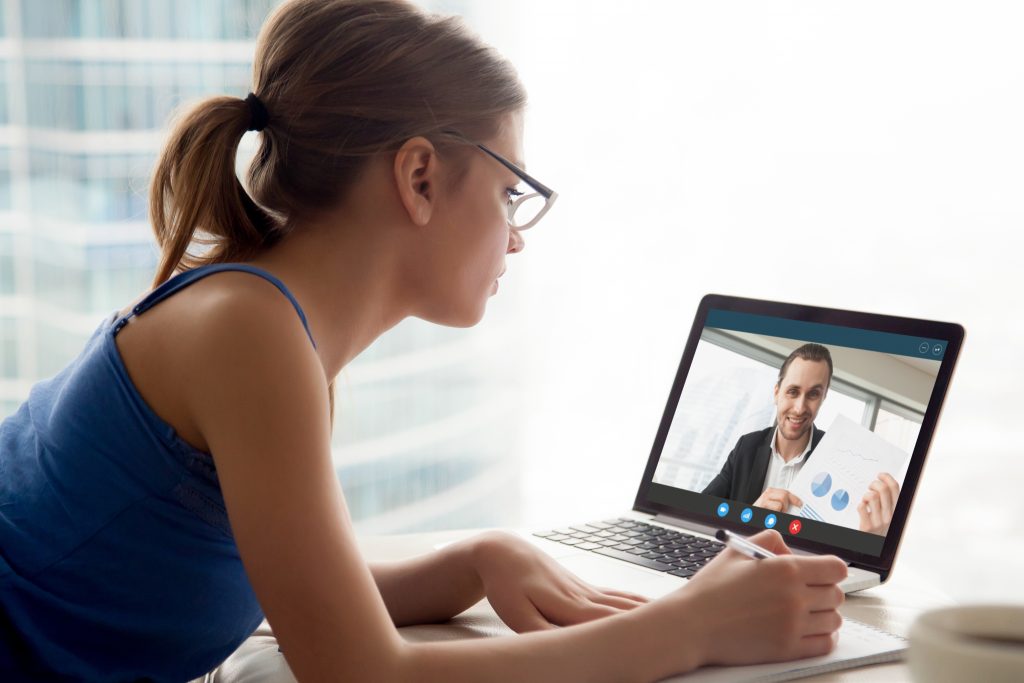 With the average small business now slated to spend around $75,000 a year on digital marketing, it's important to find new ways to strategize. With webinar marketing, you can promote products while sharing important content. If you're looking to get more people to interact with your webinars, you need to offer a lot of solid content that builds a following.
Here are four tips to ensure you build a dedicated audience.
1. Have Solid Goals
If you're going to put your time and energy into putting together a webinar, you should have a goal that's clear and achievable.
When you're putting together a webinar, you're taking up time that you could be using to build your business or branch out to new clients. Setting precise goals in advance means that you're going to be able to plan and prepare while getting rid of everything that doesn't lead you there.
Make sure you have a clear idea of how many listeners you're able to attract. Even if you're not able to come up with a precise number, get an understanding of your audience by figuring out what percentage of your audience is likely to watch it.
Do the people you want to see it need to learn something new or are they being initiated into your brand? This tells you how much you need to worry about how the webinar helps you strengthen your brand image. If you're trying to become an industry expert or show that you've achieved that already, make sure you don't use any self-conscious explanation or exposition.
At the end of the day, you want to expand your company's contacts and the number of people who are on your mailing list. If you're using your webinar to show off special offers and highlight products and services, stay focused on that. Toss out everything that doesn't help you hit that goal.
2. Make Sure Your Topic Is Engaging
If you're starting off with a topic that can be solved in a one-word answer, you're not going to attract that many viewers. You want to attract your audience with a thorny issue that's got a lot of sides to it. This will get people to click into your webinar, as people enjoy reading something that either confirms their bias or helps to embolden it.
If you're looking to get people excited, you have to promise to offer them something not everyone else is offering. If you're offering access to a productivity tool or trying to sell people on yours, you can't just name your webinar "Productivity Tools Are Great!" You need to name it something intriguing and potentially polarizing like "Why You're Only Half As Productive As You Could Be"
Offer them something that they're not going to get from any other webinar from a company like yours. Look at what other companies are making when it comes to webinars and go in a direction that they seem to be avoiding. When you try out something new, you give your customers the chance to see your products and services from a totally different angle.
Work with your team to brainstorm how you should frame your webinar. This will help you to avoid cliches and make sure that you can deliver on what you're promising. By telling them what type of webinar you're trying to compose, you get the chance to try out your proposal in front of an audience who can help you.
3. Put Together a List
If you want to succeed, you need to make sure you're fully prepared for what you're promising your audience. You can't show up on the day of your webinar fully unprepared for your presentation. Your audience is going to arrive with a set of expectations about what they'll get from your presentation and you're going to want to deliver.
If you haven't run through your webinar at least a couple of times, you're not going to be prepared. There are lots of things that sound different when they're read out loud versus when we write them. You could even lose your audience if they get snagged on a confusing sentence or a statement that's lacking in context.
You need to start by setting the stage for your production to go smoothly. You need to do a run through if you've got any tech, slides, or media to go with your production. If you've attracted the wrong audience. You'll also struggle to get them to engage with what you're offering them.
Make sure you engage your audience with every element that you offer. There need to be elements of Q&A if you're planning to go live.
Once you're online, it's your job to convert your audience to get them to know and care about what you're showing them. This requires some attention to how you present yourself and the tone you use. Make a list that takes you from today through the end of your presentation and make sure you're able to meet each of your items.
4. Timing Matters
If you make a presentation that's meandering, too long, or too tangential, then you're going to struggle to get people to remain attentive. The timing of your webinar matters when you're talking about the time of year to offer it as well as how long it is.
A webinar that's short should leave people wanting more and asking for the next piece of content. If you've got that ready to go, perhaps consider running concurrent webinars or consecutive ones. If it's short, go longer and give your audience more value.
However, if you go too long, you'll pay the price as people fail to finish the webinar. If you've worked hard on your webinar marketing, you don't want to lose your audience.
Webinar Marketing is Vital To Share Your Ideas
When you've been working in an industry for a while, it's like that you've learned a lot about how to build success with your products and services. Just promoting them on their own skips out on that important element of sharing the value you bring with an audience. Look at how other companies in your industry are using webinar marketing and you're likely to learn a lot.
If you want to improve your brand's perception online, check out our guide for tips.