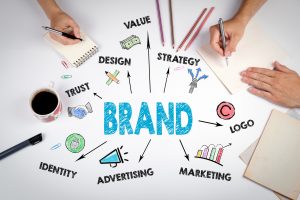 Looking to attract families and students to your virtual learning center or school?
Whether your business is new or trying to get on its feet, having a strong brand development strategy is crucial to getting new customers.
To help you make the most of your resources, here's a list of a 5 brand development tools to help grow your virtual learning center!
1. Audience Research Tools
Once you've created a business plan, the next step is building a solid brand is to identify and research target clients.
For an alternative school, a target audience could include students interested in specific trades, have goals outside a traditional curriculum, or have particular financial needs.
Depending on your marketing goals, audience research tools can help you determine where your audience hangs out online.
For example, Facebook's Audience Insights can help you narrow down potential students on the platform and plan out intricate advertising campaigns to reach them.
2. Canva
Having a high-quality brand image is an important step in your school's brand strategy.
Creating logos, graphics, and image content can be daunting if you're not a designer.
With Canva, you'll have access to thousands of templates, stock images, and fonts. Use the tool to help you create quality images for your website, social media, and print materials.
3. Scheduling Tools
Speaking of social media, failing to maintain a consistent social media presence is branding suicide for any business in 2017.
Posting engaging content for your audience on a consistent basis can be time-consuming. To solve this issue, consider using a social media scheduler such as Hootsuite or Buffer.
Within its dashboard, you can schedule posts in advance. You can also curate external content, and manage all of your social media profiles in one place!
4. A Blog Is a Must Have for Brand Development
For a virtual learning center, building brand recognition as a top-notch education platform is another important element in brand strategy.
By hosting a blog on your website, you can position your school as an authority in virtual education. Build even more trust with potential students and their families by inviting well-known guest writers to contribute content on the blog.
5. Reputation Management
Building a positive brand reputation for your school is a tall order. Keeping that reputation is a completely different task.
Negative online reviews or comments across the web can have an impact on how your brand looks to potential clients.
At Reputation Results, we close the gap between building a brand and brand maintenance.
Want to get started with reputation management tools for your virtual learning center? We offer a free reputation audit to help you see where your brand stands!
Build Trust in Your Virtual Learning Center!
Using the tools mentioned above as part of a brand development strategy for your virtual learning center will help you build a strong presence and attract new students!
Still not sure how to get started with brand development? We've got a ton of branding tips and tricks on our blog!