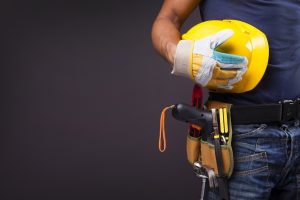 It's a common misconception among small business owners that online marketing isn't for them. Perhaps they feel that marketing is only effective for businesses with massive brands.
But research shows that online marketing is one of the most important things a small business can focus on. And it isn't limited to tech-based industries, either. Construction companies would be smart to start looking towards the web for lead generation.
Sites like Houzz are directly targeted at builders and those looking for renovations. But to gain new clients, you'll need to establish your credibility through reviews.
Here are 5 ways you can leverage Houzz reviews to generate more leads.
1. Show, Don't Just Tell
A positive review from a customer is one of the most rewarding gifts for a builder, as it shows that the customer is thrilled with the results.
And while these lengthy posts may make your heart swell, others won't always read them. Our attention spans are only getting shorter, so steer customers in a more visual direction.
Take lots of before and after photos throughout the repair process and use them to beef up your Houzz profile. Generally speaking, a company without much content isn't going to garner much trust.
But you can also utilize these photos to gain trust and show off your great work at the same time!
2. People Trust Houzz Reviews More Than Your Profile
Let's say you're in the market for a new car. You can go to a dealership where you'll get a whole marketing spiel. Or, you can get a recommendation from a trusted friend.
Chances are you're going to trust your friend more, aren't you? You wouldn't be alone in that thought. We tend to trust the opinions of others before trusting an advertisement.
This translates to the Houzz reviews, too. 88% of consumers reported trusting online reviews as much as a peer recommendation.
So you can spend thousands of dollars on great advertisements and hope for results, or you can let your clients do the work for you.
3. Houzz Results Are Hyper-Localized
Ask any marketing expert what matters most for small businesses and they'll likely point you to hyper-localized content.
Most small businesses focus on one concentrated area, so they'd do well to aim their ads accordingly.
Luckily, Houzz makes this pretty easy, as it tailors results to your location. Make sure you're using lots of region-specific keywords to get as many hits as possible.
4. You Can Implement Houzz Reviews in Your Site
It's true that a well-written Houzz profile can do wonders for a construction company, but you can also use these reviews on your site, as well.
After all, not everybody is going to go to Houzz initially, so it's best to cast a wide net. Notice how the Pom & Associates does a great job of selling you on its services
This is a great strategy, no doubt. However, adding a section for reviews makes sure that every visitor sees your great work.
5. Respond to Let Customers Know You Hear Them
Customers want to feel appreciated. Social media makes this easy thanks to 'Like' buttons and comments.
So when a client gives some praise, send some love back. Take the time to write a quick thank you on their profile. It shows that you're paying attention and that you care what they have to say.
Final Thoughts on the Importance of Houzz Reviews
Whether you're an experienced social media veteran or a total newbie, take control of your reviews. They can do more for a business than even the most expensive advertisement.
At Reputation Results, we understand that managing your online reputation isn't always easy. That's why we'd love to help your business.
Get in touch today for your free reputation audit!