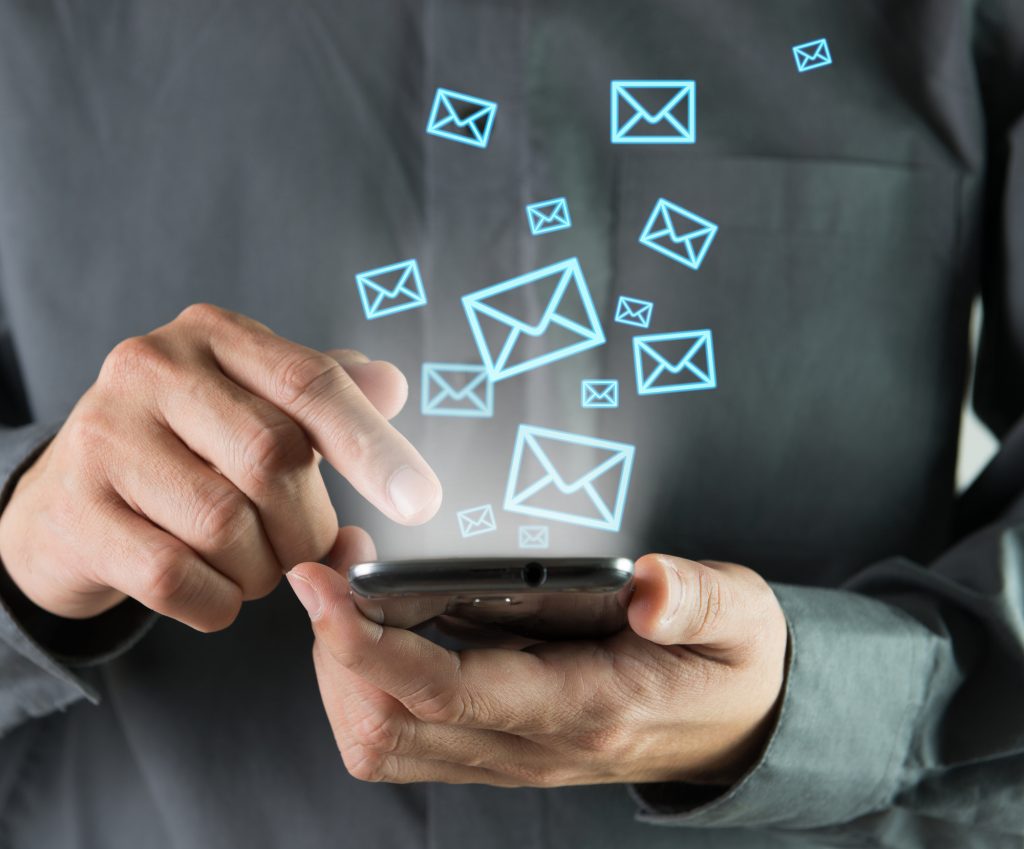 Is your business limited by your current mobile marketing strategy?
Don't limit yourself to online mobile apps. Keep in mind that with over 95% of the American population owning a phone, you can also reach out to them via SMS.
Don't have an SMS marketing campaign or looking to improve it? Blanking out on what you should write in that limited 160-character space?
Well, you've come to the right place.
Below are 8 text ideas that will boost your mobile marketing campaign to the next level! Get ready for some slick pointers on how you can apply a better SMS campaign.
1. Know Your Influencers
Are you the type of person who will take the time to give ratings? Chances are, you are an influencer. That means you're an unpaid advertiser of the product that you're an influencer of.
That's not a bad thing at all. Your word on a product or service is your way of promoting it to your friends and family. The same applies to your mobile marketing campaign.
The question is: how do you find out who your influencers are?
Send your customers an SMS to rate how well you are doing. Those who send texts back are your influencers.
This type of customer feedback through text marketing will not always work. Get to know what your clients want with different hooks. If you find one or more that gets you a reaction, stick with it and enhance it.
2. Tips and Facts for Text Ideas
Content marketing is a wonderful way to attract customers. Send helpful tips or facts about your product or service. Other than giving them information about you and your product, you'll also gain their trust.
Sharing tips will be very helpful to small businesses as well. For example, a small business like a restaurant can give brief recipes to its customers. A furniture store can send short tips on DIY furniture-making.
The best SMS marketing strategy is one that connects you with your customers. Offer bits of information about the scenery around your café. Give your clients a pleasant surprise by telling them about hidden Easter eggs in your gaming store.
Keep in mind that not everyone will appreciate this. Keep your bonus services flexible. Always give them the choice to turn these messages off.
3. Coupons and Flash Discounts
When you go to the mall, sometimes you'll see big SALE posters. How many people do you see leave the mall with purchased items on sale? Let's face it, it's a marketing strategy that works.
We can say the same with mobile users who do their shopping online. In 2017, 68% of American shoppers used their phones to search for coupons.
Giving coupons is possible through SMS too, giving users a new solution.
Send discount codes through SMS messages. Or, give them discount conditions like the usual 'Buy 1 Get 1' schtick. Do it on chosen holidays, seasons, or random days.
You can also offer birthday discounts. These are marketing ideas best done if you have a physical store or customer information. That way, you can confirm their birth dates.
4. SMS and Social Platforms
There is no way your business doesn't have a social platform. Integrate your website, Twitter, Facebook, LinkedIn, and other online addresses through a text message. URLs for social sites don't often reach 160 characters.
If it's possible to subscribe to your newsletter, let your customers know via text. Getting your customers to engage with you is always a great way to connect with them. It's true whether you're using SMS or social platforms.
Text blast marketing is applicable in this case. SMS messages have a higher chance of clickthrough if they have URLs in them. Increased traffic in your social media sites is one way to get better brand awareness.
5. Pose Polls
A great way to know your customers is through polls. Ask a question and provide multiple choices. Knowing your customers' wants can be visible through polls as well.
We have a couple of tips for running polls. A poll with one multiple answer questions should last 2-3 days. There are many types of poll questions.
Find out what you want to know about your clients before you create your questions. Remember, your questions should be brief and simple. That way, there will still be enough characters for your multiple choices.
Open-ended polls are trickier to do but easier to ask. Open-ended polls can last five days. You should stop until you collect at least 150-200 written answers. A part of them will go unused because they're gibberish.
6. Customized Communication
If you received an SMS addressed to you, you are not going to ignore it. In fact, it likelier for you to read through it. Thus, this unique text message idea: customize your SMS texts with your clients.
Ask your clients for their preferred time to get your messages. They might inform you that they prefer a website to SMS. If so, then lead them to your mobile-friendly site.
Some of them might even have preferred code names. Input that into your text messaging software, and you're good to go.
It's never a bad idea to bond with your clients.
7. Send Surveys
With the growing number of mobile message app users around the world, it's important to keep your customers still in touch with the SMS functions of their phones. One way to do that is by running customer surveys. Although, remember that your customers prefer short surveys.
Note also that you're limited to 160 characters for your survey. You have to be able to ask your survey question within that character limit. Sending messages in parts can be annoying.
So, how should you ask your survey question within 160 characters?
Try this: 'If you liked this option, message us!' If you wish, change some words. Be creative.
As a note, surveys are different from polls. Though surveys are often longer than polls, SMS surveys don't have to be. Yet they do give you more information or data.
8. Reminders for Appointments
This is more suited to businesses where customers make appointments. This is best for clinics, salons, spas, restaurants, and even event planners.
For simple reminders, SMS is the most convenient for you and your client. It also wouldn't take too much effort on their part to reply if they can't show up.
Don't make the avoidable mistake of using emails for appointment notices. Many people don't open an email for marketing campaigns. Other than that, imagine how many emails a person has to go through in his inbox.
Now, Send Those Creative Texts!
These are the 8 creative text ideas for your mobile marketing campaign.
Enjoyed this post? Check out our page and read our other guides. Learn how to better your business with our blog posts on business, like this one tackling 5 things your office needs to improve productivity!