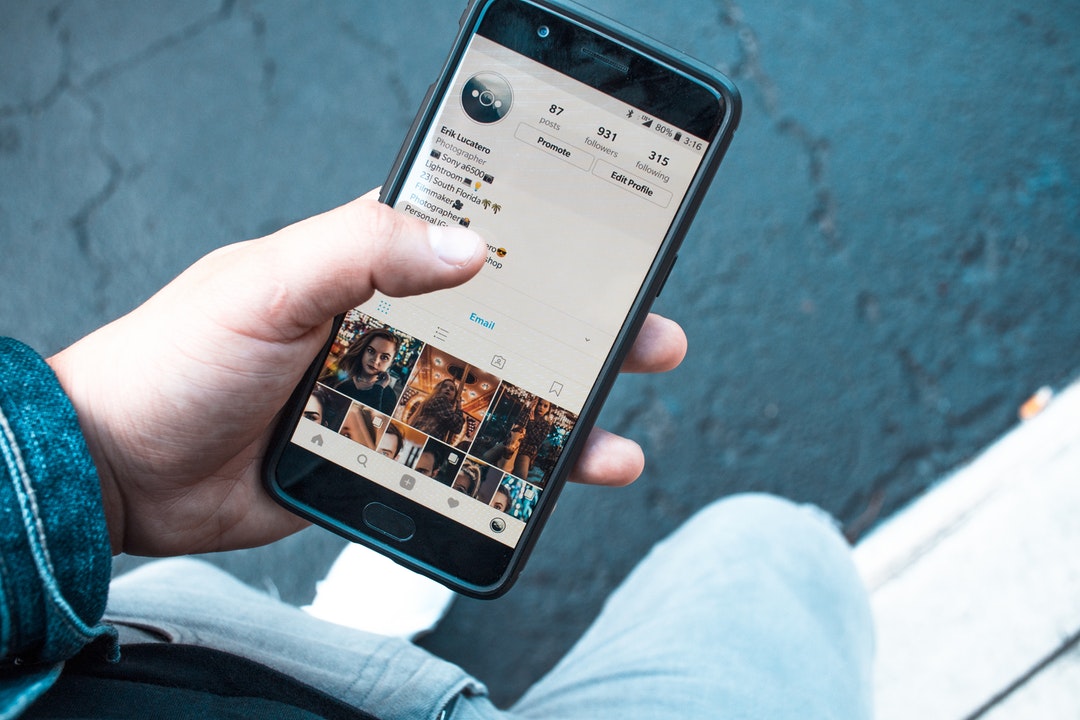 As of today, there are over 800 million active users on Instagram. One problem with the platform is that Instagram has made it quite difficult to find followers. If you know the best Instagram followers hack, you should have no problem having thousands of new (real) followers in no time!
If you've heard rumors about a new algorithm, it's true. Instagram has changed their algorithm, making it hard for any average account to get noticed and find new followers. They are also penalizing anyone who attempts to buy followers and perform any black hat style marketing.
If you want to stand out from the crowd, you need to know how to get noticed on Instagram.
So how do you gain new (and real), followers without getting penalized? How do you know when you have crossed the line and avoid getting shadow-banned?
Keep reading to learn the best Instagram followers hack and have thousands of real followers in no time!
Let's get started.
First Off, Why Instagram?
Instagram started as a fun way to share pictures with your friends. It's now a powerful tool to gain brand awareness, connect with your customers, and boost sales for your business.
When compared to other social media platforms, Instagram has higher engagement rates and more active users. It's the king of social media marketing. The more followers you have, the more official your brand will seem to potential customers.
Participate In Popular Conversations
An effective Instagram followers hack is to involve yourself in popular conversations that are relative to your brand. This will establish yourself as a professional in your industry, causing more people to spark interest in your profile.
To do this, search for the top hashtags relative to your brand. Go into the comments, answer questions, and involve yourself as much as possible.
Create Descriptive and Captivating Captions
An important strategy for gaining followers is creating captivating captions on your pictures. This gives you a chance to connect with your potential audience.
It is true that a picture is worth a thousand words, so do not skip the captions! A simple way to create a caption is to include a quote, your opinion on the quote, talk about what you are doing, and what it means to you.
Get Busy With Instagram Stories
Instagram stories are a way to connect with others and give them a chance to have a sneak peek of what your life is like. Do not be afraid of talking to the camera. This is essential to connect with others and spread your brand awareness.
Couple tips for creating epic Instagram Stories;
Make sure you tag the location of where you are, this puts you on the daily story for that location and gives other users a chance to see you.
Include relative hashtags. This puts you on the daily story for that hashtag.
Mention other users or include other users in your videos. These people will probably re-share your story in their story, now you have their followers noticing you too.
Curate your story highlights. Design a good cover photo for each category, then organize all your stories into each category. Think of this like a movie trailer or a sneak-peek.
Teach your audience something! If you want to get really meta, create a story on how to get more followers. Create something so valuable that people will want to share it with their friends
Add fun GIF's and make it entertaining
Create a poll, and get your followers to chime in. Then share the results later, tagging some of your followers thanking them for their comments.
There are so many more ways to gain new followers by using Instagram stories, try these out and let us know how it goes!
Curate a Beautiful Looking Feed
By creating an attractive Instagram feed, you're giving people a reason to follow you. These new followers will share it with their friends. There are many apps such as Later and the Preview app that allow you to drag and drop your future photos into a grid that is aesthetically pleasing.
Get Busy Engaging
We already told you the importance of getting involved in popular conversations. In addition, start commenting on other people's posts that are relative to your brand. This could be other professionals in your industry or commenting on the posts of potential clients.
Start by searching for relative hashtags in your industry, then get busy commenting. Not only will you gain new followers, but you will also gain a great reputation as a professional in your niche.
Create a Call to Action on Every Post
Rather than thinking of your posts as a way to broadcast your business, think of it more as a way to create conversations. By asking a question and getting people to comment on your post, the algorithm will pick this up as a hot post and push it to the top.
Some simple ways to do this is to ask people if they relate to your post, if they have experienced anything similar, or if they have anything to add.
Get Creative with Your Hashtags
Hashtags are a powerful Instagram tool. Using the right hashtags will boost your brand awareness and get you on the top of the feed.
Do your research, find which hashtags are relevant to your niche, and create an inventory of those hashtags so that you can use them again in the future. Make sure to not use the same ones every time or else Instagram may penalize you.
Have fun with it, create some long-tailed hashtags, and make it entertaining.
Now That You Know the Best Instagram Followers Hack, What's Next?
Practicing these strategies is the best Instagram followers hack. These tips are the best way to get noticed on Instagram and will help you get ahead of your competitors.
Want to learn more about social media hacks? Check out more articles on our blog such as building more brand awareness and branding shortcuts to know right now.