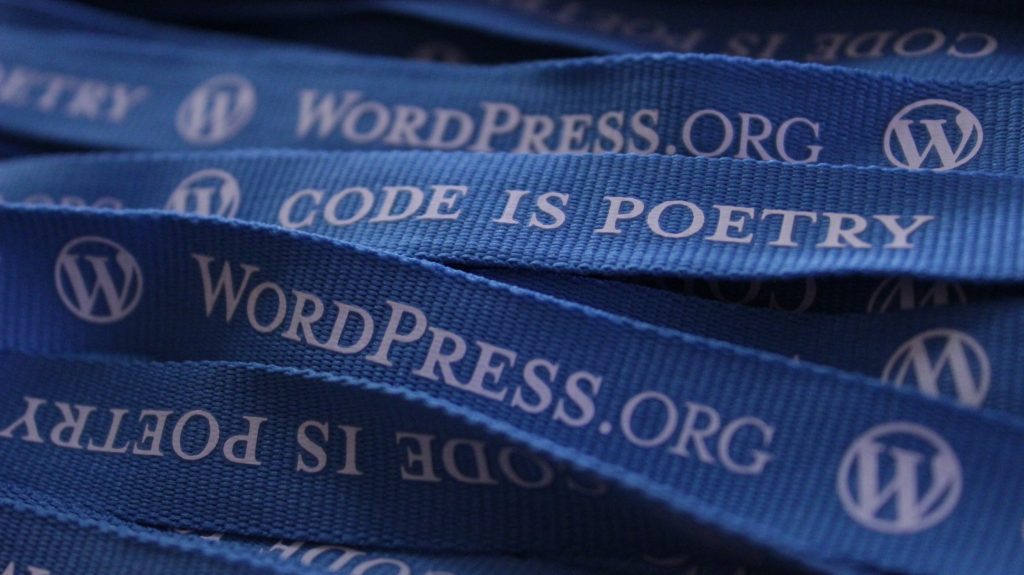 The WordPress latest version has sent the internet into a tizzy.
Over a third of the top 1000 sites use WordPress to power their websites, and WordPress 5.0 brought about many big changes to the CMS at the end of 2018.
It's almost like adapting to an entirely new content management system (CMS). There's a lot to learn and unpack in WordPress 5.0. Want to find out what the changes are and how they impact your WordPress site?
Let's get started!
What's the Big Deal About WordPress 5.0?
Why did half the internet have a collective heart attack at the end of November 2018? That's when WordPress rolled out the 5.0 update to the CMS.
If you're familiar with WordPress, you may have come across the Gutenberg plugin before the rollout. That plugin served as a preview for what was to come in the latest version of WordPress.
What exactly is the big deal? Blocks.
Really, blocks.
OK, it's much more than that, but block are at the heart of WordPress 5.0.
In all previous versions of WordPress, the CMS functioned as a text editor, not too far from working in a Word document. If you wanted to add something special to your page like an image or a quote, you'd have to add shortcode or HTML.
That's not a bad way to create a website, and it's a heck of a lot easier than coding an entire site manually.
What WordPress 5.0 did was completely change the CMS, so instead of the standard text editor, you have content blocks.
Gutenberg is named after the inventor of the printing press, as it's designed to make it much easier to publish content. It's not too different from what the printing press did for publishers. If you want to find out what Gutenberg means for your business website, find more info here.
Using Block Editing
Some themes have already incorporated block editing. Themes from Elegant Themes, for example, have long incorporated block editing.
Block editing takes a bit of getting used to, but after a while, you'll find that it's much easier to use than the text editor.
Basically, you have blocks that perform certain functions – text, images, quotes headings, and more. 
If you decide you want to move an image from the right side of a text block to the left, it's easy to do. Just grab the block and drag it to where you want it.
WordPress Twenty Nineteen Theme
Every year, WordPress releases a standard theme with its CMS. In 2019, we get the Twenty Nineteen theme, which is built with block editing in mind.
The biggest surprise in the Twenty Nineteen theme is simplicity. There's not much to it, just a page with "Hello World!" That's because this theme is meant to be customized.
In the past few years, standard WordPress themes could be used "out-of-the-box." They had images, and you just needed to switch them out.
With this theme, you're supposed to use the blocks to do the heavy lifting for you.
Do These Things Before You Install the WordPress Latest Version
If you're ready to install WordPress on your site, there are a few precautions you should take. As with any brand new software, there could be conflicts with your theme or plugins. You want to make sure you don't lose your site if the new installation causes something to break.
The first thing to do is to make a complete backup of your site. You can do that through a plugin such as UpdateDraft Plus or make a backup through your host's CPanel account.
WordPress will notify you if you need to upgrade to the new version when you log in to the CMS. You'll just hit update WordPress and that's it.
Do You Have to Use Gutenberg?
What if you install WordPress 5.0 and you find that you absolutely hate Gutenberg? Again, it does take a while to get used to, so you want to give it a chance.
If you find that you absolutely hate it, or you'd rather use another block editor, you can disable Gutenberg.
You can install the Classic Editor plugin, which will revert your CMS back to the standard text editor that you're used to. The developer community does work quickly, and you'll be able to find other plugins that allow you to disable Gutenberg for certain post types and users.
The most drastic response would be to leave the WordPress community altogether and switch to another CMS.
What's Next For Gutenberg?
Gutenberg is being rolled out slowly by WordPress. Now that it's rolled out to users, the focus is now on customizing themes and plugins.
The next phase will be to include a collaborative environment into the CMS, followed by support for multilanguage sites.
Will Gutenberg Impact Your Site's Reputation?
One of the most common questions is whether or not Gutenberg will impact things like your online reputation, reviews, and SEO.
Gutenberg is just a content management system, that's it. It runs on the back end of your website, so the impacts to your site's hard-earned reputation and search rankings are minimal.
There are things that you want to check when you install WordPress 5.0, just to be sure that it's functioning properly.
Many e-commerce sites and food blogs rely on onsite reviews to drive sales and help with SEO. You want to check immediately that your site's reviews are intact. It's a small chance that there's an issue, but you want to be sure that there's not a conflict between your e-commerce plugin or recipe plugin.
WordPress 5.0 Is Here to Stay
The one thing that web developers, business owners, and bloggers love about WordPress is its ease of use. There's also a fantastic developer community supporting the CMS.
Those things aren't going to change. What will change is how WordPress continues to evolve to provide an incredible experience for both creators and end users.
Once you have your new, shiny WordPress latest version installed, you're going to want to protect it. Check out these tips to make sure your website is secure from hackers.