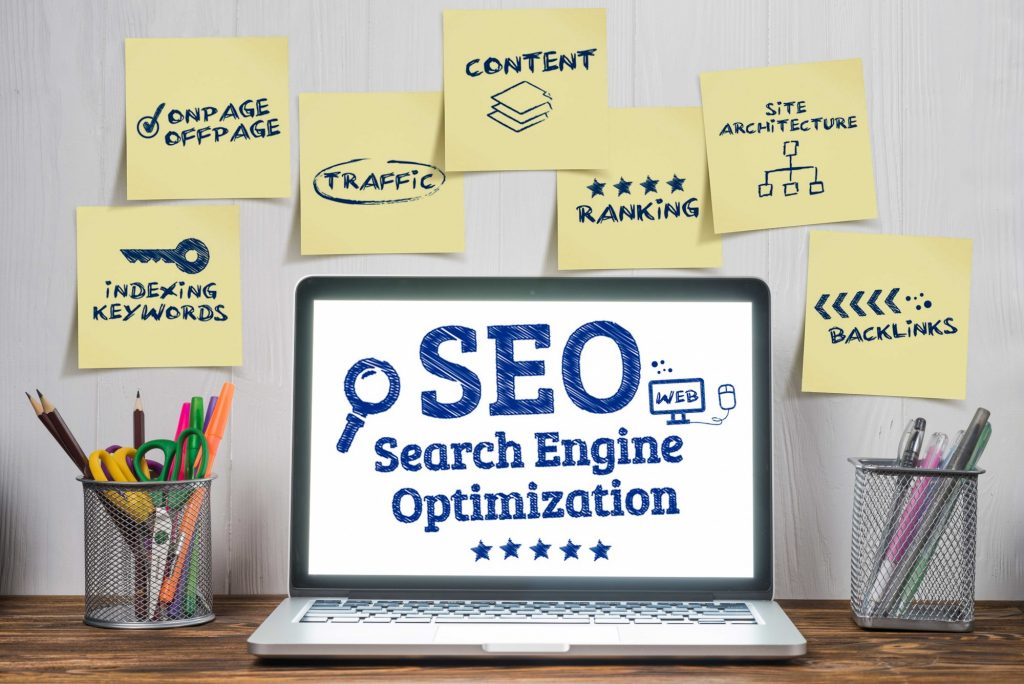 SEO was once a specialist subject but it's since because an absolute must-have for every marketer and business owner. Having a good understanding of SEO can make a huge difference in the success of your business, no matter what level of marketing you work at. 
It's vital to get the SEO basics down as they underpin every part of this broad subject. As SEO is dependent on the whims of search engines, it's also a skill that evolves over time. With the foundations under your belt though, you're already halfway to being an expert. 
If you work in marketing or just want to give your own website a boost, SEO is the single most effective way to do it. With SEO, you might have the best business in town but no one will know you're there. SEO gives you the opportunity to be found. 
Ready to get found? Keep reading to discover these 9 essentials of SEO. 
1. Load Speed and Mobile Optimization
Search engines want to provide their users with the most accurate results and the best possible experience. The easier time a user has finding what they're looking for, the more likely they are to keep using that search engine. 
If a site doesn't load quickly, you'll lose that user. As the internet becomes faster, we all become more impatient and a slow-loading site isn't going to impress anyone. 
Search engines, like Google, rank fast-loading websites higher than slower sites. 
Mobile optimization is an increasingly important ranking factor too. Mobile has now overtaken desktop as the primary way users access the internet. That means that if your website isn't optimized for mobile viewing, search engines may down-rank it. 
2. Clear Navigation
Search engines want websites to load as quickly as possible but they also want to know that users will be able to navigate around the site easily.
How do search engines know this?
Search engines are like the eyes in the sky, they see everything. They can see how long a user spends on your website, whether they moved to other pages or left straight away, and much more. If users aren't clicking on other pages on the same site, search engines take this to mean it's neither easy nor enjoyable to navigate around. 
To fix this, UX design needs to be on top form and the content should draw users to other internal pages. 
3. High-Quality Content
Content is one of the best ways to make the most of SEO's power and draw in an increasing amount of traffic. Often in the form of blog posts and articles, quality content provides invaluable information to your audience. 
By filling a site with good content, search engines can see that the site is regularly updated. Judging by read time, length, and keywords, search engines can also make judgments on the quality and importance of the content. 
Websites with regular content tend to rank higher, receive more attention, and build bigger audiences. 
4. Yoast SEO 
There's a lot involved in SEO and remembering to check off everything all the time is tricky. There are a host of SEO companies that provide plug-ins for websites to help optimize their posts and pages. 
Yoast SEO is one of the most popular and comes in two forms. Most marketers start with the free version but you also need to weigh up if Yoast Premium is worth it for you. 
With Yoast, you'll be able to see how your SEO is doing and fix any problems quickly. 
5. Build Backlinks
Search engines look at a lot of factors when judging how high your site should sit in results. The factors often revolve around how other sites and users interact with a website. 
Backlinks are hyperlinks on one website that link to another. Websites with more backlinks pointing to them tend to rank more highly as they are deemed to be more popular and have more authority. 
Building backlinks the right way means developing high-quality content worth sharing and guest posting on other websites. 
6. Social Media Presence
Social media platforms are search engines in their own right and having a strong presence on several platforms can boost a website's SEO. While search engines don't admit to using social channels as a ranking factor, it can still help in other ways. 
When users follow your social accounts, they're likely to click through to your website to find out more. This increase in traffic (through a backlink, no less) shows search engines that your site is valuable. 
7. Focus on the Long Term
One of the mistakes many marketers make when trying to implement SEO techniques is to think about the short term. There's no good way to trick search engines or artificially zip up the rankings. 
Instead, by building an easy-to-use site, creating great content, and caring about your audience's needs, you'll do better with SEO. Search engines know real businesses grow over time, so they'll be suspicious of artificially high traffic or followers numbers. 
8. Image Alt-Tags
The alt-tags in images are easy to forget and seem inconsequential. They actually play a role in SEO though as they tell search engines what the photographs on your website are of. 
You can use SEO keywords in your image alt-tags and tell search engines clearly what your website is about. 
9. Multimedia
Video is now the primary form of internet traffic and yet many businesses are underusing it. Or worse, not using it at all. As users love video, search engines rank websites containing relevant videos higher up the results. 
A mixture of writing, images, and video is the best way to boost SEO through content. People enjoy different forms of content so providing multimedia content is a strong move. 
Nail These SEO Basics to Get Results
SEO is a multifaceted system but with these basics, you can go a long way. The key to good SEO is to provide a genuinely useful and usable website that helps your audience. 
With these SEO basics down, search engines will be able to see what your website is about, that it provides value, and is enjoyable to use. With that in place, you can continue building great content over the long term and see your rankings rise even higher. 
Follow us for more advice on making the internet work for you.