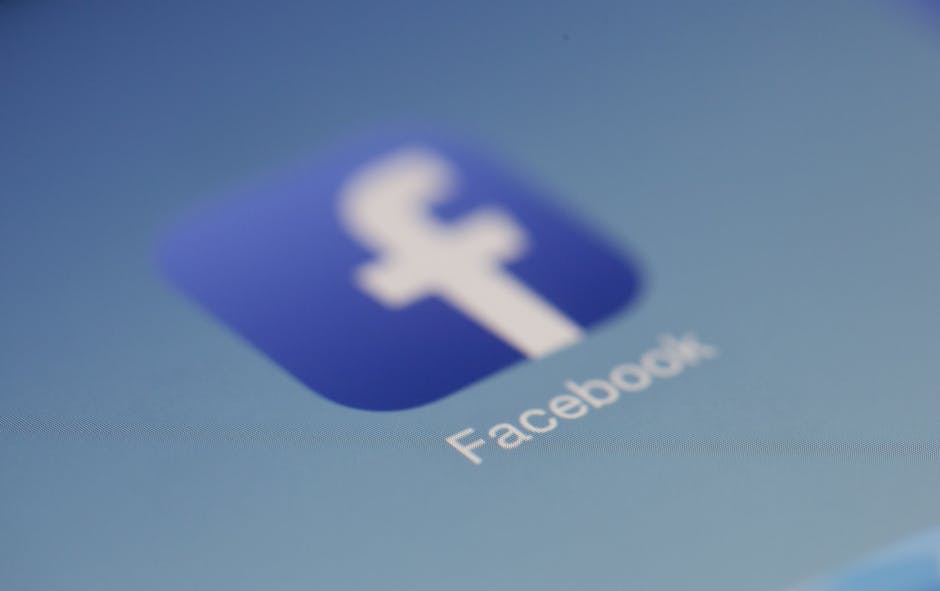 Are you an advertiser? Are you looking to utilize Facebook to run some of your ads? Or you're already advertising on Facebook but struggling with the so-called "20% rule"?
At the start of 2019, Facebook announced that it caters to over seven million active advertisers. These advertisers use the social media platform to showcase their products and services across the globe.
Moreover, the average cost of Facebook ads start can be somewhere between $0.50 and $2 per click. The amount increases, depending on the industry you belong to.
Regardless of your business, the Facebook rule of limiting your ad texts to 20% covers you. So how do you work around it? What are the ways that can help you overcome this pressing concern?
Continue reading below to find out how.
Understanding the 20 Percent Rule
Before we discuss the keys to beating the Facebook rule, let us first look into the rule itself. Facebook initially introduced the rule back in 2016. Since then, it tweaked the rule a bit.
Essentially, the rule restricts advertisers from covering their ads' images with text that is more than 20% of the images' total size. If an ad's text covers more than 20% of the image, the Facebook review team may reject the ad.
The rationale behind this rule is that Facebook wants to cater to high-quality ads. In their eyes, these are ads that contain very little text.
The rule covers text that is within the image. This means it doesn't cover your call-to-action or description copy.
Facebook uses grids to determine if the placement of the text occupies more than 20% of the entire image.
Beating the Facebook Rule on Text
As an advertiser, you want to ensure that Facebook approves your ads. Thus, you need to learn how to work your way around the 20% rule. Let's take a look at some tips that will help you design your ads without having to worry about the Facebook 20% rule.
1. Content is Still King
One of the keys to securing approval for your Facebook ads is creating strong content. With the rule only covering text within the image, this means you have enough room to strengthen your ads through your captions.
Make your captions engaging. If you are showcasing your latest product, provide a solid description using colorful and energetic words.
The same thing goes for your link descriptions and headlines.
Facebook recommends newsfeed ads that come with no more than 500 characters. You can use this space to connect with your target market. Make sure your accompanying photo has a 400x400px size.
Keep in mind that users tend to check status updates that come with engaging photos.
Additionally, become more creative when it comes to your font treatments. Switch up your copy by using circular, vertical, or angled texts.
2. Compelling Images Matter
Speaking of photos, you need to come up with powerful images that easily capture the attention of Facebook users. Before the text, users will see the images first. If they don't find your images compelling, they will likely not bother reading your entire caption.
You want your images to be clear. Thus, stick to posting hi-res photos. Moreover, make sure your photos do not come with too much clutter.
If you can, include at least one person in your images. This human touch will help you connect with people's emotions. Showing a human side is more attractive than showcasing your logo.
If you wish to highlight your product, you can use a human element to show the people that they can use the former.
Furthermore, make sure to resize your images if necessary. Take your ad and resize it to something smaller. Thereafter, paste it into a fresh background.
This will help you meet the standards of the standard Facebook rule.
Additionally, you may use videos instead of images.
3. Use the Overlay Tool
You must also learn to use Facebook's overlay tool. This is a tool that allows you to check if you are already going over the 20% text boundaries.
With the tool, you can upload your photo and highlight the areas containing your text. In turn, Facebook will tell you if the highlighted area comprises more than the 20% limit.
If the overlay tool shows you exceeded the limit, you can simply make the necessary adjustments.
4. Move Your Text Around
Sometimes, knowing where to place your texts also helps your ads. We mentioned earlier that Facebook uses grids to see how much space your texts occupy. You can see these grids when you use the overlay tool.
Once your text occupies a particular grid, Facebook considers the entire box as full. It doesn't matter if only a small portion of your text occupies the box.
If you see that your text is overlapping six boxes, for example, you may want to resize it to fit three boxes.
5. Use Motion Graphics
Last but not least, consider using motion graphics on your ads. Motion graphics come in different forms. Some of the more popular ones are the videos and animated GIFs.
Because these graphics move, they easily catch the attention of Facebook users. Studies also reveal that videos increase organic reach by as much as 135%.
Moreover, a cinemagraph trumps static photos in generating engagement. The former creates as much as 85% more engagement. It also reduces ad costs by 45%.
If you are pushing a new product, create a video ad that shows your product in action.
Continue Mastering Social Media Advertising
Learning how to play around the Facebook rule is crucial in your Facebook ads' success. Through the design tips we discussed above, you can create more effective campaigns. You can generate new leads without spending that much.
But with Facebook and other social media platforms changing their algorithms every so often, you need to keep in step all the way.
We invite you to check our other articles on digital marketing and advertising. We discuss tips and tricks that will help you succeed in the dynamic world of social media and beyond.