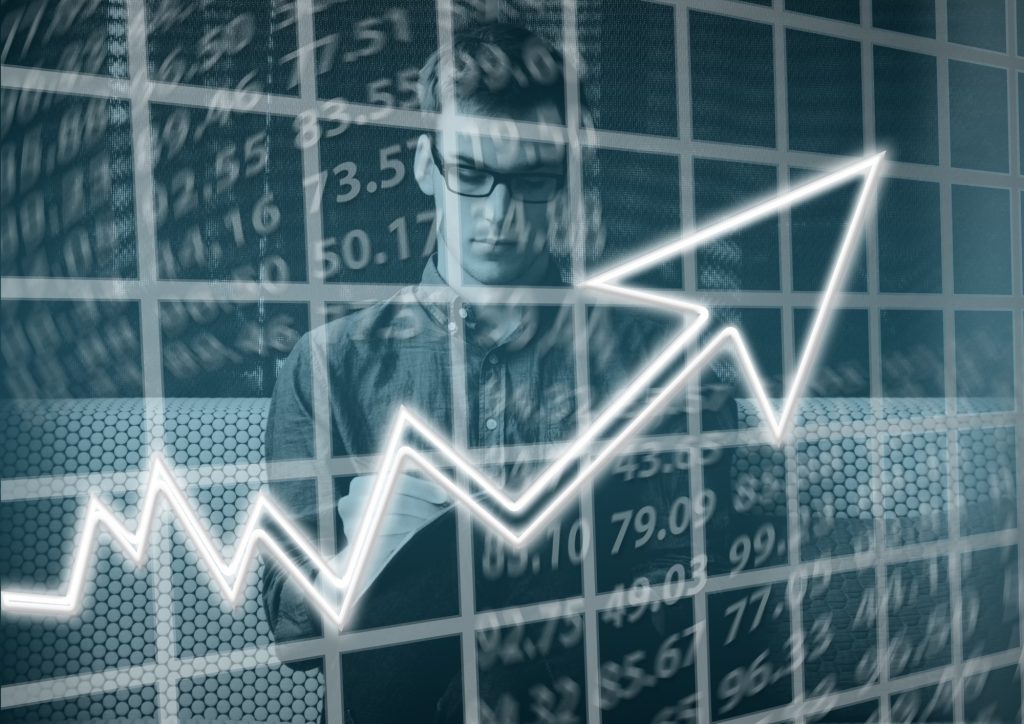 One of the biggest issues that a brand faces is its conversion rate. It's easy to promote your products and services on your website. It's easy to put your effort into an email newsletter but not easy to garner subscribers.
In fact, you'll be shocked to know how low conversion rates can be for businesses.
So how do we increase the conversion rate for our website? 
We've done the research and prepared this detailed guide on how to increase the conversion rate of your website.
How to Increase the Conversion Rate for Your Website
The very first step is to do a website audit for your website. This will ensure that your website is designed well. It also ensures that your website loads quickly, that your website is optimized for mobile devices, and that it has a great H1 and Meta Description.
Once this is complete, you are ready to move on to these hacks to increase the conversion rate:
1. Social Proof
One of the biggest mistakes that brands make is to not include any form of social proof. This means that you must show your audience that your brand and what it offers has been met with positive feedback.
For example, if you have a landing page for your newsletter, you need to make sure it has testimonials from existing subscribers. Ask these subscribers to write a few sentences of why they like reading your newsletter. Positive feedback from existing customers is the best way to promote your brand to potential customers.
If your brand has any reviews from a review website (such as Yelp!) then these should also be shared on the website. Seeing positive reviews from a third-party website will convince potential customers that your brand is worth exploring.
While you should continue all of your marketing efforts, you'll find that your customers expressing their satisfaction is one of the best marketing efforts.
2. Incorporate Live Chat
You should always give importance to customer service to help improve your brand's reputation. But to really increase conversion rates – you must incorporate live chat. Live chat is the quickest way for a potential customer to interact with your brand.
Often, a customer may have questions for your brand. They may want to learn more about a product before they purchase it. But if they have to send an email or make a phone call, their impatience may get the better of them. They may just feel that their time is not worth it and look for another brand.
With live chat, a potential customer can immediately interact with a customer support agent. In a matter of a few minutes, they can have their questions answered. This speed and ease of interaction are going to give them a positive impression of your brand. They will be more likely to engage with your brand and purchase what it has to offer.
3. Video Content
You should always focus on creating great content for your brand. While this should certainly include written content such as blog posts and newsletters, you also need to give importance to video content.
For example, you should consider broadcasting live video. This is a great way to interact with your audience – and your fans – directly. You can also use this as an opportunity to put a face to the brand. One of the reasons why major brands such as Microsoft, Apple, or Tesla became popular is because we can put a face to those companies. We are drawn in by the personalities of Bill Gates for Microsoft, Steve Jobs, Steve Wozniak and Tim Cook for Apple, and Elon Musk for Tesla.
Video also draws in an audience much quicker. For example, going back to our first tip regarding social proof – you may want to consider video testimonials from your customers. If any of your customers are confident in front of a camera and have a great personality, you can ask them to record a video testimonial. This may grab their attention much faster than written text.
4. Call To Action
Do you incorporate a Call To Action in your content? If not, then you are really missing out on one of the elementary methods to increase the conversion rates of your brand.
A Call To Action is a request for action on behalf of your audience. Usually, you will ask your audience to follow your brand or purchase your latest product or service. When a YouTube video ends with 'please like, share, and subscribe' this is an example of a Call To Action.
You should also have a Call To Action at the end of each blog post. This can be a generic CTA asking your reader to follow your brand on social media, subscribe to the newsletter, and/or share the blog post with their friends. 
A CTA thanks your audience for engaging with the content. It also politely requests them to further engage with your brand by promoting it.
5. Localize and Internationalize
If your brand can reach out to a local audience, you need to speak directly to this local audience.
For example, you should use a service such as Google My Business to add contact information for your business. This will include your website URL, your phone number, business hours (if applicable), etc. The result is that if a potential customer searches for your niche in Google that your business will come at the top or near the top of search results.
As for internationalizing, you should consider reaching other markets that may have potential customers. For example, if you have a marketing analytics tool that shows you the geographic locations of your audience, you should target this audience.
If your content is in English and you reach a lot of audience members in Latin America, you may consider translating it into Spanish. This may have to wait until your brand grows. But when it does, you should think globally.
Increase Those Conversions!
Now that you know these 5 hacks to increase the conversion rate of your business, you will see increased engagement to your brand. Always follow these 5 hacks whenever your brand is growing through a rough patch.
Be sure to learn more about our reputation management services.