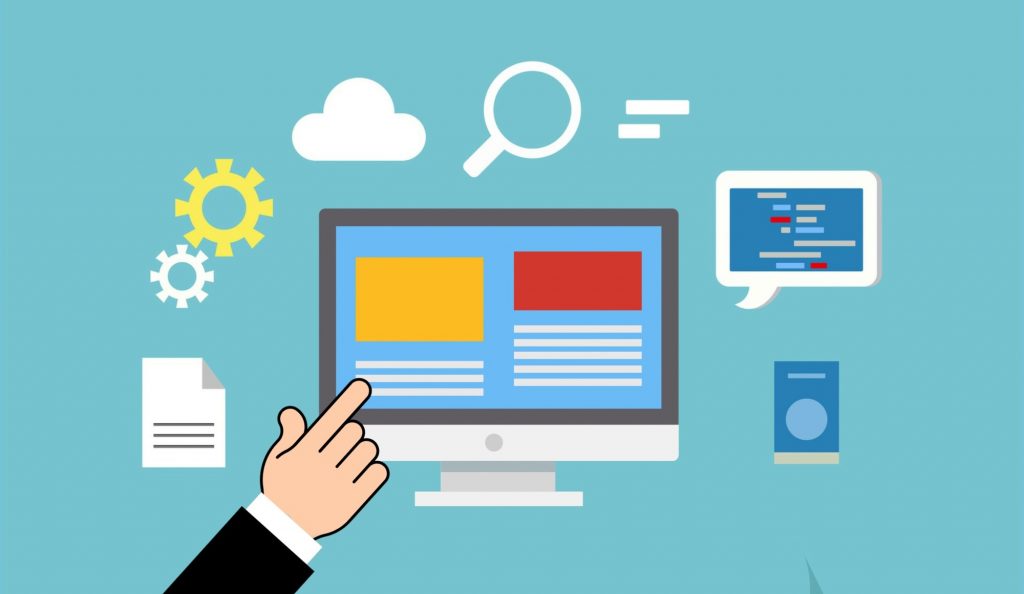 It's hard to ignore how quickly trends in the market shift. Whether you're a digital marketing novice or a content killer, SEO is how your business stays on top of its game.  
SEO or Search Engine Optimization has forever changed the digital marketing world. Trading keyword stuffing for quality content, savvy business owners recognized they have to remain proactive to stay competitive. 
Taking a look at the different strategies and digital marketing advancements that have occurred over time and the overall importance of SEO in today's industry.
SEO in the Beginning
In the late '90s, as search engines grew in popularity so did the excess of useless or misleading information online. 
Internet users would often find themselves lured onto a site, stuffed with a variety of keywords. Although the site gained traffic, the problem with this marketing strategy was that often users would exit the site and never return.
When Google founders Lawrence Page and Sergey Brin thought of turning the wild west-like mentality of the online search world into a structure search paradise. As Google aimed to provide quality search results for users, marketers and business owners were forced to find new ways to advertise online.
Because the early adaptation of the Google PageRank system strayed away from searching for keywords only, Page and Brin had unknowingly given birth to what we know today as Search Engine Optimization. 
By 2005 all major search engines were cracking down on websites filled with keyword stuffing spam. By the end of that year, new digital marketing trends arose thanks to a new tool that allowed marketers to track and measure traffic and users, google analytics. 
SEO Now (Local and Social)
In 2014 a new digital marketing trend started to emerge and again Google changed the landscape of digital marketing with a more intuitive, relevant, and accurate way to search locally. 
Local SEO
Since the introduction of Google Pigeon, businesses have found themselves optimizing their online presence to draw in more local traffic via search engines. According to SEO Tribunal, over 95% of people learn more about local businesses online.
Although Local SEO marketing tips and tricks have helped bring new customers, this method of marketing pails in comparison to the power of Social Media SEO.
Social SEO
Whether it's searching for relevant hashtags or live-tweeting breaking news events as they happen, the social media arena has evolved immensely. 
When you visit your favorite search engine, it's likely that you've made your inquiry on a mobile device. If you have a mobile device it's also likely that you are following your favorite brands on one or more social media platforms. 
Users can now use their social media search the same way they would on a search engine. Inturn brands are their social media for easier communication with their customer base. 
SEO in the Future (Voice)
SEO has slowly but surely moved from dominating the online space to being a major player in the auditory space. 
In 2004, Google released an early version of voice search technology. A user could simply search google by voice with a quick telephone call. At the time, the technology had lots of kinks to work out and didn't catch on with users. 
Fast forward to today when companies like Google, Amazon, and others are creating smart devices to use SEO with voice search. Now voice search results load in under five seconds, cutting the usual web page load time in half, according to Banklinko.  
The appeal of voice search is it doesn't even require you to look at a screen. As voice search algorithms improve so will the conversion of voice search users. Search engines will begin negating google's first page results in lieu of direct from site answers.  
In the beginning, the move from website to voice search will be slow, however, if the history of the digital marketing landscape has proven anything, it's that smart marketers are always shifting their perspective to look ahead of the curve. 
Diving Into Digital Marketing Advancements And The Importance Of SEO
Take this opportunity to develop your business's future digital marketing strategy. When users are searching for services you or your business provides, you want to emerge as the market leader regardless of where they're searching. 
Understanding where users are gravitating towards is key to maximize your digital marketing pull. Search our blog for marketing trends, tips, and professional advice.