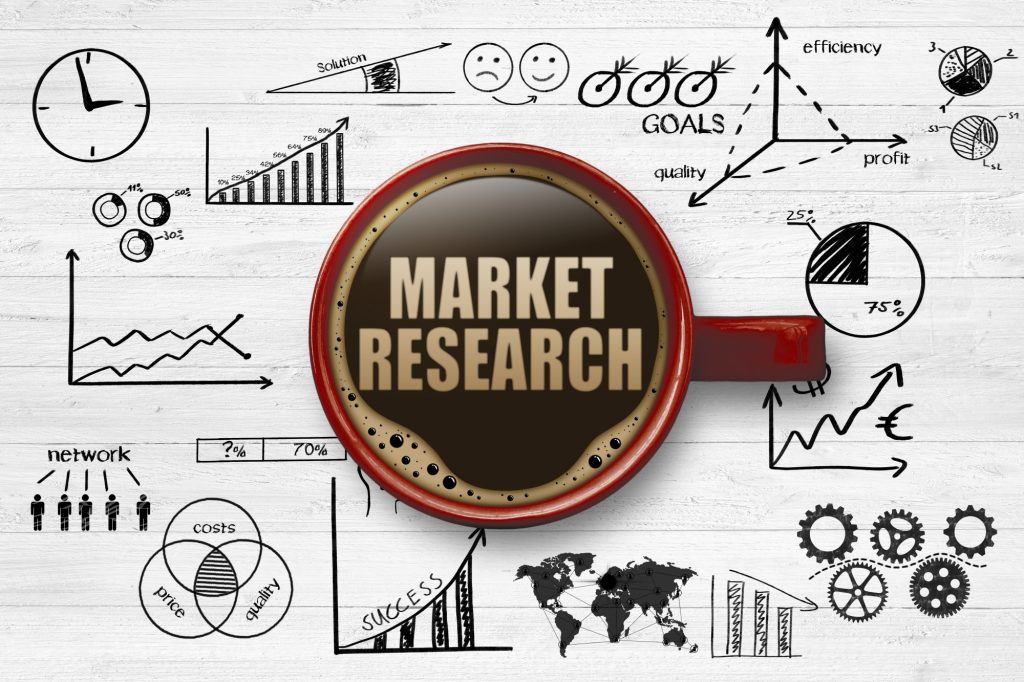 Marketing Meghan. Natural Natalie. Student Sam. 
Do you know who your company's buyer personas are? Marketing research methods can help your business create buyer personas to help you target your marketing campaigns.
Read this article to learn how to use marketing research to build customized buyer personas for your target customers. 
What is a Buyer Persona?
A buyer persona is a fictional representation of your customer profile. This persona is put together using data and market research about your customers. Buyer personas are created to help your business align across departments, guide product development, and focus your time on qualified prospects. 
When you use buyer personas your business will be in a better position to collect leads, attract new customers, retain those customers over time. These personas are important for any aspect of your business that relates to the customer. 
Before we explain how to create buyer personas for your company first we'd like to explain why they impact your marketing. 
Why Are Buyer Personas Important? 
As we said before buyer personas help you to have a better understanding of your customers. Companies can tailor their messaging, branding, product development, and sales pitches to address your target customer's needs and concerns. 
For example, you may know that your target buyers are stay-at-home moms, but do you know their specific interests and needs? 
A buyer persona can help you put together the typical background of your ideal buyer. This is critical to understanding what makes your best customers tick. Strong buyer personas are based on market research, not intuition. 
Some market research techniques that can help you create buyer personas are surveys and in-person interviews. 
Depending on your business you may have many different buyer personas. If you are new to creating buyer personas start off by creating two. You can always add more later on. 
Types of Buyer Personas
Buyer personas are unique to your business. There isn't exactly a set list of buyer personas for you to choose from nor is there a standard of how your buyer persona should look. Every company's buyer persona should be unique and based upon your actual customers.
Some companies may have similar buyer personas if they have similar target customers. You may each target IT professionals. IT professionals share many commonalities such as income level. But that doesn't mean that your target IT professional is the same as other companies.  
Ready to start creating your buyer personas? Keep reading for all the details. 
How to Create Buyer Personas 
Buyer personas are created using your companies market research analysis. These are surveys, research, interviews, and data that you have collected about your target customers. 
Don't have market research on your customers? There are many companies you can buy quality market research from. Visit here if your company needs market research to help you get started. 
If you are collecting the information yourself here are a few tips. Look through your company's contacts or CRM database. This can help you discover trends about your customers. 
Take a look at lead forms your company has used in the past that give any personal information about your customers. Talk to your sales team and ask them for feedback about your customers.
What type of people are the best customers? What generalizations can they make about them? Your sales team should have a lot of this information that you can use. 
Once you've conducted your research it's time to identify patterns. Using these patterns you can establish one buyer persona for your company.
Share this information with key personnel of the company so that they can provide feedback and help critique your work. Then when you have the final product share it with the entire office team so they can understand their customers better. 
Information to Include in a Buyer Persona
Let's look at the buyer persona in a little more detail. What is important to put in and what can be left out? Below are the typical characteristics listed in a buyer persona. 
Demographic Information – Your buyer persona should include basic demographical information. How old is your buyer? Are they married, single, or divorced? Where do they live? What do they do for work? These are the types of questions that should be answered in the demographic section. 
Motivations – This one can be more difficult to ascertain. Motivations can often be obtained through interviews with your customers. What keeps them up at night? What do they want to be? What is its purpose? Once you learn your customer's motivations you can figure out how your product or company can help them achieve these goals. 
Information Sources – Where does your customer gett heir news? Do they use social media, and if so, which platforms? Do they read magazines? All of these questions can help you identify information sources your target customer uses. This can help determine the best way for your company to communicate with your customer. 
Shopping Behaviors – If you figure out your customer's shopping behaviors it can tell you a lot. Do they purchase items that are on sale? Do they use coupons? Do they like to be the first person in their peer group to get the latest gadget? Shopping behaviors can help you identify what price and promotions should be used to gain this customer's business. 
Establish Needs – If your company can establish the needs of your ideal customer it is much easier to have your company fill that need. Say your customer needs to order quickly or take their goods to go. An online ordering app could solve this need or even a drive-thru. Take a look at your customer's needs carefully and try to meet them as best as you can before your competitors meet them first. 
Market Research Methods Help You Build Custom Buyer Personas
If your business isn't using buyer personas, you should be! These personas can help you direct your marketing efforts and increase your sales among your top customers. 
Take a look at your market research methods and write informed buyer personas for your company today using this guide. If you enjoyed this article browse our recent articles that can help your business today!