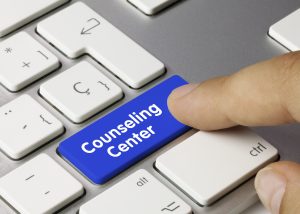 Patients frequently perform online research before they seek out professional medical care. So, for health care providers like drug rehabs to reach prospective patients, it's essential to have an engaging online presence to attract their interest.
But what if your online presence harms your rehab's reputation? A poor online presence can dissuade customers from choosing your service, and drive them into the arms of your competitors.
Luckily, there are steps you can take to improve your reputation. Here are four strategies for online reputation repair for your drug rehab center.
Tackle Bad Reviews Head On
Do you read your rehab center's online reviews? If you don't, you should start doing so, because your prospective patients are reading them.
Studies show that 88% of consumers trust online reviews. So, while it can be hard to read negative online reviews, it's important to take the criticism to heart.
When addressing an online review, try to avoid getting defensive or being combative. Rather, reach out to the disgruntled patient, and try to take steps to make things right.
Request Good Reviews from Satisfied Patients
While you may be able to repair relationships with some unhappy patients, the truth is that you can't satisfy everyone. Even the best drug rehab will occasionally receive negative reviews.
While you can't avoid negative reviews altogether, you can lessen their impact. One way to do this is by soliciting online reviews from patients you know are satisfied with their treatment.
Think of it this way: if you only have 2 reviews, and one is negative, then 50% of your reviews will be negative. But if you generate more positive reviews, you can drive that percentage of negative reviews down.
Set Up Google Alerts
If you want to manage your rehab's online reputation, then you must start by monitoring it. By setting up Google alerts, you will be notified every time your business is mentioned online.
By knowing immediately when your rehab is mentioned, you will be able to quickly respond to any issues quickly. This way, you can address problems early on, rather than letting them go unaddressed and become a greater issue.
Be Proactive in Building a Good Reputation
Repairing your online reputation is important, but it's only half the battle. In addition to addressing negative aspects of your reputation, it's also important to employ strategies that will improve your reputation.
One way to do this is by building a strong social media strategy. Interacting with potential patients on Facebook and Twitter can help you build relationships, and establish your rehab facility as an authority in the field.
You can also consider adding a blog to your website. Including key words on your blog will help improve your search engine rankings, which will also make your business seem more trustworthy.
Get Started With Online Reputation Repair Today
With these tips in hand, you will be on your way to boosting your drug rehab's online reputation.
Do you need help with your online reputation repair? Then contact us for a free audit. We'll work with you to help you build the reputation you need.