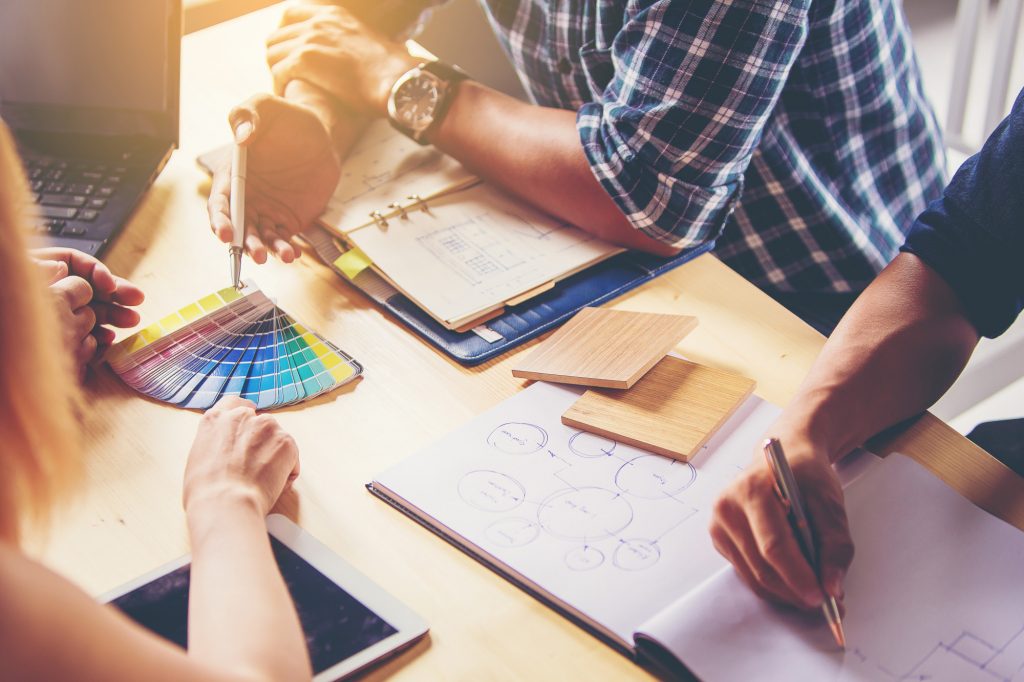 About 30,000 new consumer products are launched every year. Unfortunately, about 95% of them fail.
Why? Namely, many of these launches don't start with a strong marketing strategy. Understanding how to reach your customers and draw them in can make all the difference.
Here are seven product marketing strategies that can help you plan a strong launch. With these tips, you can get consumers excited about your new product! Pretty soon, you'll have it flying off the shelves.
Eager to start selling? Launch your brand new product using these seven strategies today! 
1. Search Engine Optimization
It's not enough to create a blog post teasing or announcing your new product. After all, you need to make sure consumers can find your blog. With search engine optimization (SEO), you can make sure they find you online.
SEO positions your website pages and posts on search engines.
The higher you rank, the more often consumers will see your site. SEO can benefit your launch strategy by:
Boosting your brand awareness and recognition
Ranking your website above competitors
Increasing brand trust and loyalty
Boosting your website traffic
Generating more leads, conversions, and sales
Improving your ROI
To develop a strong SEO strategy, you first need to start with keyword research.
Learn as much as you can about your customers. Who are they, what problems are they facing, and how can your product help?
Then, research which keywords your customers use in a search. Google Trends, Keyword Planner, and Ahrefs can help you develop a list.
Next, you'll start creating content. Consider different formats, including blog posts, videos, infographics, ebooks, polls, and quizzes.
Make sure each post is focused on a single keyword. Write the keyword into the title, URL, opening and closing paragraphs, and body. Optimizing your content for a keyword will help search engines find you.
As more people visit your website and read your content, your ranking will improve!
2. Social Media
Many consumers spend hours a day on social media. While they scroll, they come across new products and brands. Leverage the time your customers spend on social media by getting social, too.
First, take a look at the blog content you created. You can reformat your posts into eye-catching social media posts.
Then, link your social media post to its corresponding blog post in your caption. Using this tip for marketing products will also help you boost website traffic.
As people start commenting on your posts, make sure to comment back. Let your followers know you're listening. Answer their questions to show them you're there to help.
Don't forget your hashtags!
Check out your competitors' posts to determine which strategies are working for them.
3. Pay-Per-Click Advertising
As you learn how to market a product, you'll likely come across strategies you've never used before. For example, pay-per-click (PPC) advertising allows you to post ads on search engines and social media. PPC ads appear above organic listings in search engines.
You can use your keyword research to determine which searches you want to appear for.
Then, you can create a text or visual ad that draws customers in. When they click on your ads, they'll visit your website.
Use a strong call-to-action (CTA) within your ads. Make sure the CTA on your landing page matches the ad CTA. That way, you keep consumers focused on a single action.
4. Referral Programs
Many of these product marketing strategies start with your team. You can also get a little outside help, though.
Do you already have happy customers who love your brand? Ask them for help! You can create a referral program to draw in new customers using previous ones.
Consumers are more likely to trust a product or service if a friend suggests it. Have your current customers refer friends to your new product. Each time they refer someone, offer a reward.
For example, you can offer them a coupon code, a cash reward, or a free gift with their next purchase.
Make sure the reward is something consumers want. Otherwise, you might struggle to entice them.
5. Email Campaigns
You can also tie multiple product marketing strategies together. For example, if you're struggling to draw people to your blog posts, use email marketing.
You can create an email campaign that includes a countdown to your product launch. With each email, you can link readers to one of your blog posts. That way, readers learn more about the product and visit your website.
Make sure to give consumers a way to subscribe to your emails, too. You can add a subscription form at the bottom of your blog posts.
6. Launch Parties
Celebrate the big launch! Have fun marketing your product by hosting a big launch party.
A launch party allows you to bring everyone involved in the launch under one roof. That can include your advisory board, investors, partners, and a group of customers. Thank everyone for their help with your product launch and have fun.
How are you packaging your new product? Your packaging can have a big impact on customers. Don't forget to consider marketing with packaging before you launch.
Don't forget to send them home with a bag of free samples!
7. Product Demo Videos
One of the best product marketing strategies you can use is video marketing.
Video content will help you draw in customers and get them excited about your product. You can use video content in your SEO, social media, and email strategies.
In fact, adding a video to your email campaigns can boost clickthrough rates by 200 to 300%. Meanwhile, adding videos to landing pages can boost conversions by 80%.
About 90% of customers say videos help them make buying decisions.
Consider creating product demo videos to help consumers learn how to use your product. You can suggest innovative ways to use the product they might not have considered. 
If consumers are worried about the ingredients you use, give them a behind-the-scenes look into the manufacturing process.
Giving your customers more information will help you remain transparent, allowing you to build brand trust. 
Wrap It Up: 7 Product Marketing Strategies You Need to Succeed
Start your product launch off with a bang! With these product marketing strategies, you can get people excited about your new product. Discover how to market a product using these strategies today!
Looking for more ways to boost your business? Explore our latest guides for more helpful advice.