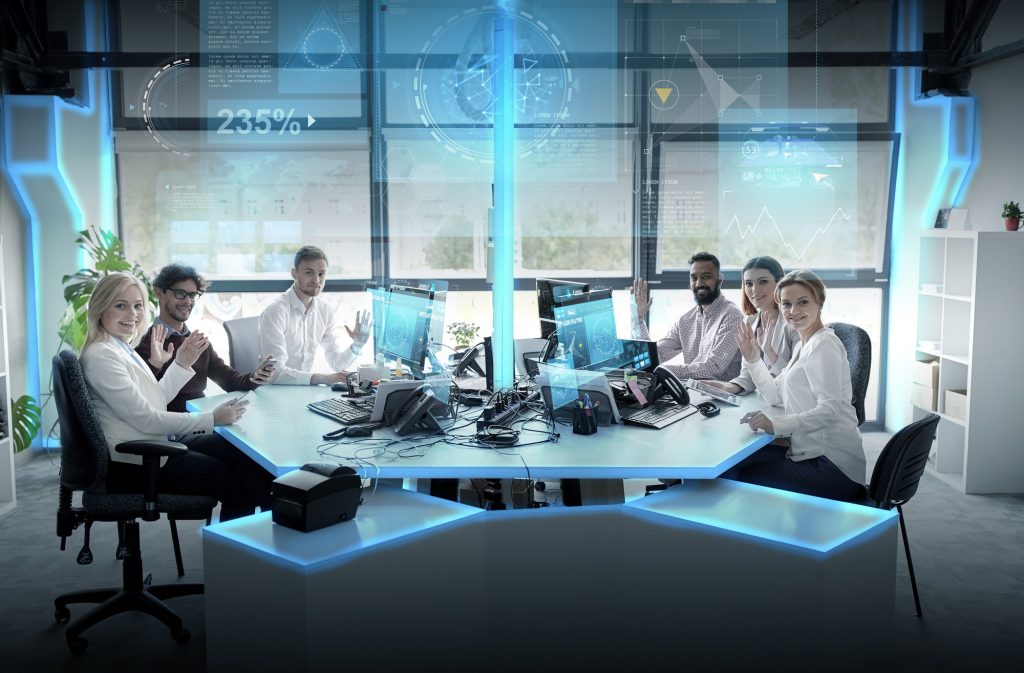 As a small business owner, there is one fact that must be recognized: the old-school 9-5 is dead.
People want flexibility. They want the freedom to come in late or leave early to go to a school play.
Now, that's not to confuse flexibility with part-time work, but rather the ability to set one's schedule from day to day. 
This is where having a virtual office comes into play. 
What is a virtual office? How can it benefit me? 
Keep reading, and you will find out exactly why you need a virtual office in 2019.
What Is a Virtual Office?
Rather than a physical location, a brick and mortar office that costs money to simply stand there, a virtual office is the opposite. An online office where employees connect from the road, from home, from wherever it is they need to be. 
Companies such as Horton Mix virtual offices provide online services and functionality that allows businesses to exist and trade without a physical location.
Why Do You Need a Virtual Office Space?
There are a number core benefits to having virtual office space, along with more than enough secondary ones too. 
Increased Efficiency
By providing your staff with a virtual office, you cut down on commute times for all concerned. This alone offers an increase in daily efficiency for you and your staff. 
When you factor in the ability to work from a location that is tailored to your own needs and preferences, you will see that more work gets done and people are generally happier about doing it.
It's a cycle of positivity that is priceless in any organization. 
Lower Overheads Each Month
Rent and mortgages cost a lot of money. Reimbursement of travel costs is a regular expense that can be saved by investing in virtual office solutions. 
When you allow people to work remotely, you reduce your overheads significantly. For any new business, that is a core concern and a weight that can be lifted from the shoulders of those in charge. 
Don't worry about needing office space to attract new clients. Marketing in 2019 is about engagement, not about fancy boardrooms and catered lunches.
Increased Flexibility for You and Your Staff
Working remotely does come with a level of responsibility. Staff must motivate themselves to sit down and get the job done. The good thing is that remote work also allows people to be flexible with their schedules. 
Early birds can get up and get straight to it, while those that have a Garfield-like affinity for the morning hours can start later. 
The end goal is getting results, and the flexibility provided by virtual offices help promote this viewpoint. 
Reduces Your Start-Up Cost
Virtual offices also offer an attractive incentive for those looking to start a business to take that bold step. When you don't need to worry about having a dedicated location where you have to go and work, you can reduce your startup costs dramatically. This saving will allow you to reinvest money in building your company brand and other vital areas. 
Couple that with the recurring monthly savings mentioned above and you are positioning yourself in the best possible manner for success.  
What Is a Virtual Office – It's Exactly What You Need in 2019
Some things are nice to have. Fancy indulgences that offer a small benefit but at cost or risk.
With virtual offices, you win on all fronts. It is a decision that more small businesses will be making in 2019, and now is the time for you to do the same. 
Stop asking yourself what is a virtual office, and claim your virtual office. 
You want your company to succeed, and while reputation goes a long way, you don't need an office to build a great reputation. 
Are you interested in learning more about reputation and how it works in business? We can help. Get in touch with us today for some business reputation training that will help your business shine.