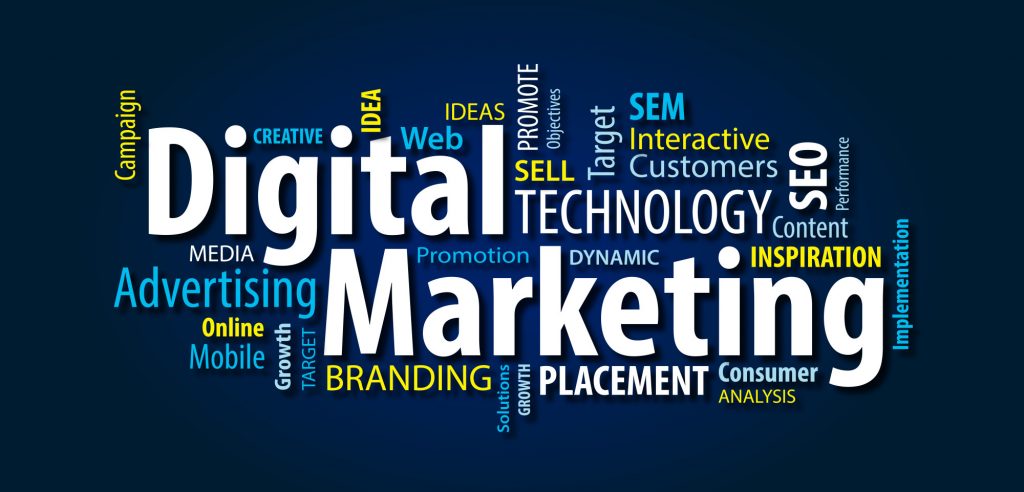 In 2018, the US government spent nearly $105 Billion with small businesses. 
It's clear then, that the government has no problem with using the services of small businesses. But if you want the government to spend money with your business, it first needs to be aware of you. 
This post will teach you how you can do that with the help of business to government marketing. If you're tired of dealing with consumers and companies, read on to learn how you can earn government greenbacks, using B2G marketing.
Let's begin! 
Narrow down Your Target Audience
If you want to succeed with B2G marketing, you need to narrow down your target audience. After all, there's a good chance you can't service every kind of government agency, so there's no point in trying to reach them all.
If you're struggling to define your target audience, you may want to review some of your past government clients. Think about the kinds of things these individuals had in common and then go about writing this information down.
You may even want to create something called a Buyer Persona. This is a document that's typically used for B2B marketing, but it works equally as well for B2G marketing.
You can use this document to create a fictional character that represents your target audience. Creating this document from scratch is often tricky, and because of this, you may want to use a template to help you get the job done.
Start Creating Content 
Creating content is an excellent way to showcase your expertise and impress potential clients.
If you're not sure what kind of content you should create, think about producing content that'll help your target audience solve problems.
For instance, suppose your business offers translation services to government agencies.
You might then create content that reaches your target audience on how to find reliable translation services. You could even create something that explains to them how they can avoid paying too much. By creating this content, you can prove to your target audience that you know what you're talking about, in regards to your industry.
Plus, if you host this content on your blog, it also increases the odds of your target audience finding your business when searching Google. This is because your blog posts might show up in the search listings if people search for terms related to your content. 
Should You Post Content to Linkedin?
You don't just have to put your content on your blog. You can also distribute it to other platforms, and one such platform you'll want to pay attention to is LinkedIn.
LinkedIn is an excellent place to post content because it's home to a lot of decision-makers that work in government agencies. Thus, if you have some content, LinkedIn can be a good way to get your content in front of the kinds of people that will spend money with you.
One of the best ways to post content to LinkedIn is by using the Linkedin Articles feature. This feature allows you to publish long-form content, that can include images and videos.
It's important to note your content will only be shown to people that are 'connected' to you. Thus, if you want to expose your content to a lot of people, you need to connect with a lot of people. Ideally, you want to do this before you publish anything on the platform.
Of course, you don't want to connect with just anyone and everyone. Instead, you want to make sure your connections represent people that belong to your target audience.
Thankfully, LinkedIn provides you with a powerful search tool you can use to find people that will take an interest in your content. If you offer to connect with these people, and they accept this connection, your content will appear in their newsfeed.
Should You Attempt Cold Outreach?
If you want to take a more proactive approach, you can reach out to people that represent your audience and let them know about the ways you can help them.
This approach is often referred to as cold outreach, simply because these people have not heard of you before and thus the connection is 'cold.'
Again, perhaps the best way to do this is by using LinkedIn. 
If you want to get the best results, you may want to invest in something known as LinkedIn premium. With LinkedIn premium, you have access to a set of tools that'll make this task more straightforward.  
For instance, you're given access to a powerful search tool, which makes it easier to find the kinds of people you want to sell to.
You're also able to use something known as 'InMail.'
This is feature allows you to send a message to anyone on the platform. This can be a powerful tool as it gives you the chance to sell to your target market, without having to go through a complicated lead generation process.
Is It a Good Idea to Hire Help? 
At this point, you may find yourself feeling a little overwhelmed by all the things you have to do to market your business. 
In a situation like this, you may want to look into hiring a marketing agency. In doing so, you'll be able to focus on running your business, as someone else handles the marketing side of things. 
Ideally, you'll want to work with an experienced company such as Kaladan Marketing. You'll generally find that experienced marketing agencies are able to provide you with some case studies. 
Ready to Set up a B2G Marketing Campaign? 
After reading this post, you should appreciate the fundamentals of B2G marketing. 
Finding an effective marketing strategy can take some time and so you'll need to be patient. You should also expect to lose some money, as you experiment with different marketing methods. 
Securing government contracts isn't going to be an easy task. But if you learn how to market your business, you'll find it a lot easier to turn government agencies into clients. 
Do you like the idea of using blog content to attract government clients? Read this post to learn how you can write better blog content.