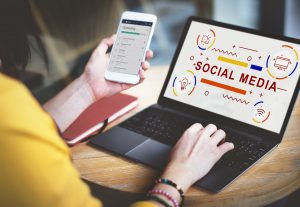 What are people saying about your brand online?
Does it matter, to begin with? No doubt. Up to 90 percent of your potential customers will look up your online reviews before visiting your store! That's not all. 84 percent of internet users trust online reviews as much as they trust recommendations from friends!
If people are posting bad things about your business online, its reputation will take a hit. As a result, sales will also slump. If you don't take steps to steady the boat, you may end up closing shop.
So, how do you maintain a good reputation?
Simple. Use social listening tools!
Here is how they come in handy.
Discover Negative Conversations in Real Time
Do you know 81 percent of Americans are active on at least one social media platform?
This means one thing: there are a lot of conversations happening on social networks (as well as other on platforms like blogs and forums) right now.
There's a good chance someone is talking about your brand. The challenge is, how do you know what they're saying?
Sure, you could start doing a Google search and digging around and maintaining a keen eye on your social network feeds, but given how vast the internet is, that will be a futile exercise.
What you need to do is use a social listening tool. These tools scourge social platforms on your behalf, and report any conversation they find, in real time!
The sooner you know what the people are saying, the quicker you can address their concerns and protect your good reputation.
Improve Customer Experience
Excellent customer service is the heart of any successful business.
However, it can be difficult to craft an effective customer service strategy if you don't know what your customers really want.
Here is where social listening tools come in.
From the fact that they'll help you know what your customers are saying about your brand, you can use the information to offer better customer service.
For instance, if many of your customers are saying your front office employees are not friendly, you can either retrain them or hire new people.
Get Content Ideas
In today's digital age, one of the primary goals of a business is to provide content that's informative and useful to the customer.
Like designing a winning customer service strategy, it's also difficult to know the kind of content your customers need. What are their pain points?
Again, social media listening tools are helpful here.
What're people saying? If you, for instance, find people asking "Does brand X offer home cleaning products" craft content around home cleaning.
Even if you don't currently offer home cleaning products or services, there's no harm creating content that helps your customers do DIY home cleaning.
By the time you start offering home cleaning products, you'll have built a community of customers who will be interested in the products.
Social Listening Tools Do More Than Help You Protect a Good Reputation
Evidently, social listening tools are a must-have if you want to stay on top of your brand health. Beyond that, they will help you offer better services to your customers.
But how do you find the best listening tools? There are hundreds or thousands of options on the web, so settling on the best can prove challenging.
You don't have to worry, because Reputation Results is here.
We'll give your business a free audit, and then work with you to repair and build your reputation.