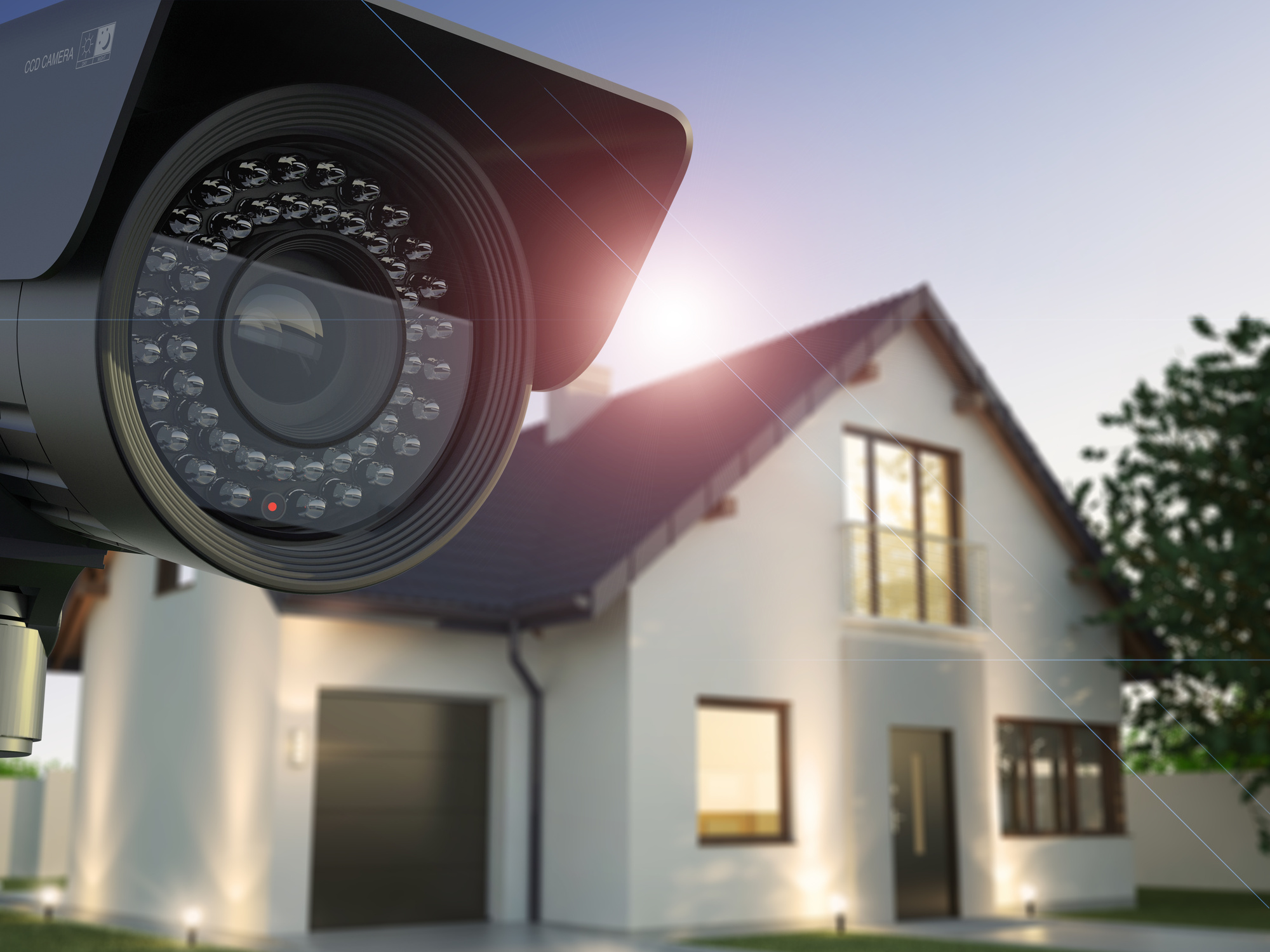 Every year in the United States, burglars break into about 2 million homes.
As the owner of a home security business, this, weirdly, is good news. It means you'll have a steady flow of customers to buy your security products and services. It's even better news when you learn that homes without a security system are 300 percent more likely to be targets of a burglary.
The bad news, however, is that there are thousands of businesses like yours across the country. If you don't take steps to promote yours, attracting customers will be no easy fit.
Luckily, in this article we're sharing 10 brand promotion tips to keep your home security business ahead of the pack.
1. Get Branding Basics Right
To grow your business into a standout brand, you must get the branding basics right. This includes elements like the business name logo and tagline.
When choosing the name, ensure it sends a message about the nature of your business. Potential customers should be able to tell that you're in the business of home security. LifeShield is a prime example of a home security business that's got its name absolutely spot on.
Your logo will play a massive role in your brand promotion strategy. Right from the onset, ensure the logo accurately represents your home security business.
If you have no logo design expertise, hire a professional to work on the design. Your task is to ensure the logo is not only catchy, but also unique, relevant and meets other modern requirements of a logo.
2. Get Your Brand on Social Media
There are also sorts of numbers to prove the marketing and brand promotion powers of social media.
Facebook, the presently embattled buy undisputed king of all social media platforms, has over 2 billion monthly active users. Instagram has just hit 1 billion users, Twitter has about 330 million. Pinterest, Snapchat and the rest are also attracting millions of users.
If your brand isn't already on social media (which, to be honest, is inconceivable in 2018), the time to sign up now.
Besides just creating accounts on various social networking platforms, sharing posts and engaging with followers, invest in social advertising. This involves running paid ad campaigns. Given that most social networks enable you to target people who are looking to invest in home security products, you're sure to see good conversion rates.
3. Stay on Top of Your Blog
Who reads blogs in 2018?
Simple answer. Almost everyone!
Millions of people log on to the internet to search for various bits of information. This information is packed in blogs and news sites.
Starting a blog is an effective brand promotion strategy because it enables you to educate people about various home security issues. For example, lately people want to know about smart home security solution. Are they really effective? Are they affordable?
Use your industry expertise to blog about such topics. When people go online to do some research, your blog will certainly show up in the search results, since it already has what they're looking for.
If you can write your blog posts in an authoritative voice, your brand will build a reputation as the go-to place for all matters home security. This will attract you more customers and place your brand above the rest.
4. Get Your Brand on Video
The average potential customer doesn't have a firm grasp of the workings of various home security products/solutions. When shopping, they usually want to know how these things work.
Therein lies an opportunity to educate the customer and also promote your brand. And to capitalize on the opportunity, you need video!
Make informational videos of how the various home security solutions you offer work, and post them on your website or on video sharing platforms like YouTube.
If you sell fire and carbon monoxide protection sensors, for example, make a video that demonstrates how the sensors work.
Beyond their educational value, videos stimulate customer engagement. Some of the viewers will want to share their comments and even ask questions. Use the opportunity to develop conversations with those customers and move them deeper into your sales funnel.
5. Don't Miss Out on Industry Trade Shows
Trade shows afford you ample opportunity to showcase your offerings and get your brand out there.
Be sure to keep tabs on industry news, so that you always know when a trade show is happening. Once you've secured a spot for your business, prepare accordingly.
Fast, ensure your trade show booth is designed to support your branding objectives. Your logo should be displayed prominently.
Secondly, prepare to give away some promotional products – such as pens, hats, flash disks, tote bags — bearing your business name, logo and even tagline. If you can afford to give away a couple of home security products, even better.
By the end of the trade show, you should be satisfied that your brand got some decent exposure. The more trade shows you attend, the greater the exposure your brand gets, and the stronger it gets.
6. Discounts and Loyalty Incentives Are Good for Brand Promotion
Did you know it costs 5 times more to acquire a new customer than to retain an existing one? And what are the best ways to get ahold of existing customers?
Offer high-quality products and excellent customer services, and your customers will keep coming back – until they find a business offering great discounts!
But you see, discounts and loyalty incentives aren't only ideal for increasing customer loyalty. They're good for brand promotion, too.
When you offer great discounts and loyalty incentives, some of your existing customers will share the news with their relatives and friends, both offline and online.
Let's say 100 customers decide to share the message (offline) with 5 people in their social circles, that's now 500 people who know about your business. What if they go online and share the same message? Assuming each customer has about 100 friends/followers, we're looking at a total audience of 50,000 people!
That's how brand promotion works!
7. Print Isn't Dead
Seriously, the more things change the more they stay the same.
The internet might be everyone's go-to source for news, information, and entertainment, but print is still very much with us. People still read print magazines, newsletters, brochures, and newspapers.
Therefore, there is no reason you shouldn't focus on print marketing. Not convinced? Look at these stats:
56 percent of consumers trust print marketing more than any other platform
70 percent of Americans find direct mail marketing more effective
75 percent of business use both online and offline marketing.
That said, owners and marketers of home security businesses must be clever when using print channels for brand promotion. Just because other businesses run ads in newspapers doesn't mean you should, too.
Be careful with your selections of newspapers and magazines, for instance. You might be tempted to advertise in a national newspaper, but how many of your target customers does it reach? The right thing to do is run a campaign in an industry magazine, which you're sure reaches people who're interested in home security.
Direct mail marketing is also highly recommended. Since your primary target constitutes home/apartment owners, why not direct mail to their residential addresses?
8. Employees Can Be Your Brand Ambassadors
Brand promotion is rooted in one thing: to generate buzz about and around your brand.
Yet, some business owners don't know their own employees can help to generate this buzz. The truth is employees can be your biggest brand advocates. Give them the environment they need to make this happen.
To turn employees into brand ambassadors, create a word working environment. Ensure they're happy. Offer competitive compensation and flexible work schedules. If they love what you do for them, they won't hesitate to share positive news about your brand.
Plus, when you have a strong brand, attracting the best talent won't be a tough ask.
Take Your Brand to the Next Level
With the home security business marketplace getting more competitive than ever, it's only entrepreneurs and marketers who will invest in brand promotion that'll come out on top.
And because we care about brands, we've given you much of the information you need to take grow your build and make it a market leader.
Keep in mind, though, not all portion strategies described above will be a fit for your business. You just need to try them out, find the ones that work, and stick to them.
Finally, don't forget to keep tabs on our blog for more tips on brand building, reputation management and more.