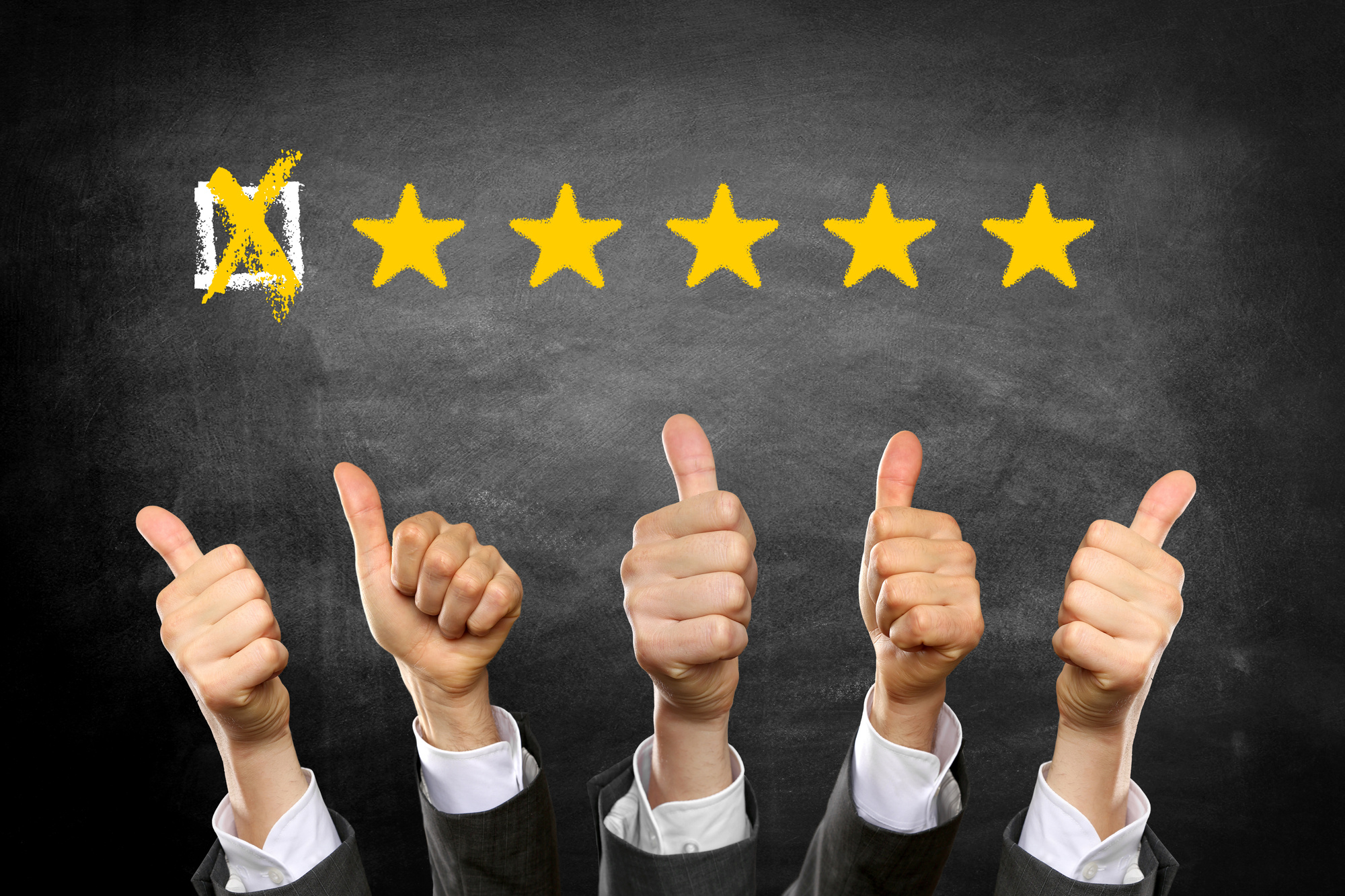 Did you know that 88% of people trust online reviews as much as personal recommendations? So for you as a small business owner, this means that your Google reviews are incredibly important.
But it can be hard to know how to get Google reviews! That's why we've put this guide together to help you out.
Check out 4 great ways below.
1. Ask, Ask, Ask
Too often, companies don't ask for reviews enough. The truth of the matter is that you can't expect reviews to just roll in! Often times, especially at the beginning, you have to ask your customers for them.
Many customers understand the importance of reviews. And when they are a happy and loyal customer, there's a high chance they'll be willing to leave a positive Google review for you.
As long as you provide great products and customer service, it's totally fine to ask them to leave a review.
Also take advantage of times when people are already saying nice things about your company via email or phone. In these moments, ask them if they'd be willing to also post that feedback on Google.
2. Automate Your Process
When it comes to marketing, everything is better when it's automated. In fact, one study found that 91% of marketers agree that marketing automation is "very important" to the overall success of their marketing efforts.
In other words, business owners and marketers have a lot of responsibilities, so automation makes things run much more smoothly.
Do the same with your reputation management. This way, once you've set things up, your systems will take care of a lot of the work for you.
A software can send out messages or ask people for reviews for you, leaving you time to perform marketing strategy.
3. Incentivize: Another Tip on How to Get Google Reviews
When you're looking for more Google reviews, you may find that it's hard to motivate customers to leave reviews. That's where an incentive can come in handy.
You never want to buy fake reviews, but incentivizing the process is a great idea! Consider doing a monthly giveaway for a gift card or free product. You can let people know you'll pick one winner from everyone who leaves a review.
4. Get Your Team on Board
Your reputation management plan won't work if your team isn't on the same page as you. You especially need your sales and customer support teams to understand the importance of gathering positive reviews.
But this can be tough. One way to get over this hurdle is by also incentivizing your employees. Consider creating a system where an employee gets a small cash bonus for every review they generate.
You could also run a contest with your team where whoever gets the most reviews in a month gets a big grand prize. This can also be highly motivating.
No matter what you decide to do, remember that if your customer-facing employees don't care about gathering reviews, you'll never succeed.
Final Thoughts
There you have it: 4 great ideas on how to get Google reviews for your business.
Pick the strategies that will work best for your company and implement them today. In no time, you'll start seeing big results.
For more online reputation tips and tricks, check out our blog.