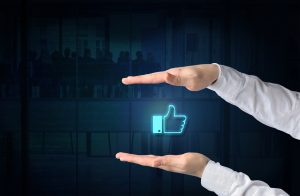 Is your organization suffering from bad reviews and comments on the web? Your reputation is important for success, that's why understanding ORM services is so important.
ORM is short for Online Reputation Management. It's the complete process of building, improving, and restoring the image and credibility of your organization. From dealing with negative comments to facilitating more positive ones.
Negative press can have a devastating impact on your business reputation. Positive reviews, on the other hand, can boost your results a lot.
In the social, digital era, comments and reviews are more important than ever.
Keep reading to learn the five most important facts about ORM.
1. No News is Not Good News
Negative reviews aren't the only thing that can ruin the impression of your organization.
If you have little to no online presence, this can send just as bad of a message.
People want good information on services they want or need. If you don't make that information easy to find, potential customers will turn away.
A lack of information can be interpreted in two ways:
"It's a new organization with no track record. Am I their guinea pig?"
"It's an established business, but there's no information. They must be hiding something."
Good impressions and a solid reputation are crucial.
2. ORM Counters Negative Press
Handling negative reviews is the biggest task for ORM services. Because negative reviews can ruin your reputation in short time.
It's impossible to delete comments and reviews on most platforms. You may be able to contact the site administration and ask them to erase them.
This is too much work communicating and proving how incorrect and damaging the reviews are. Reputation managers do it better, when applicable.
Responding to unsatisfied customers can solve misunderstandings. In many cases, the customer will edit or remove their negative content. At the very least, ORM can give potential customers a more nuanced picture.
Getting negative reviews won't ruin your reputation in an instant. How you handle them determines how it impacts your reputation.
3. ORM Services Can Build Your Reputation
Reputation managers spend most of their time addressing reviews and complaints on social media. But they do more than damage control.
You can't protect a reputation that doesn't exist.
It's important to provide more content and keep information up to date to maintain a positive impression.
Customers need quick, easy access to your channels and content. Especially in the case of a bad experience. They should talk to you first, not the online audience.
A steady stream of new content highlighting the positives and providing helpful information will bury any negative comments. It also helps direct the attention of your audience and have them interact. Getting likes and shares is a solid reputation boost.
4. You can Get More Positive Reviews
Most customer comments tend to be of a negative nature. People don't say much when things are in order. When things go wrong, that's when they make themselves heard.
It's definitely possible to encourage customers to leave positive reviews and comments though. It can be as simple as asking, but there are more powerful methods involved in quality ORM services.
Reputation managers encourage your customers to leave good reviews. You get more when the customers are reminded where and how to do it.
5. You Can't Do it Alone
Reputation management takes a lot of time, persistence, and attention to detail.
There's the social media platforms, Google reviews, Yelp and other customer review sites to handle.
Customers expect quick, comprehensive replies. Failing to give them what they want will further multiply their frustration.
This work requires an unconditional, accommodating, apologetic approach to rude customers.
More on ORM Services
Those are the most fundamental facts you must know about online reputation management.
There is more to learn, and many benefits to gain from getting professional help.
If you have any questions, contact us here!