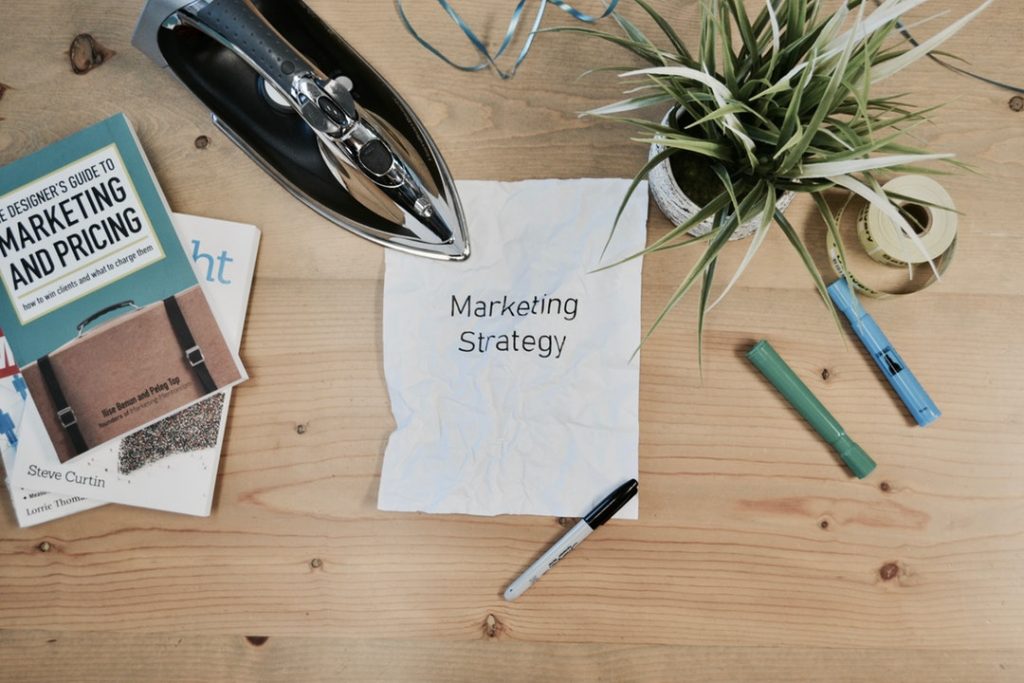 Did you know that over 30.2 million small businesses exist in the United States?
Even when competing at a local level, you'll face lots of adversity when advertising your business. If you aren't familiar with the latest marketing techniques, you'll get left out. Worse, your business fades into obscurity and eventually fail.
Don't give up yet.
With this guide, you'll learn about effective marketing strategy methods. Read on and find out the best ways to promote your business:
1. Invest in Content Marketing
This marketing strategy aims to educate instead of selling to affect customer buying behavior. It's a strategic marketing approach that emphasizes making and spreading information relevant to your target audience. That way, you attract people best aligned with what you offer.
Since it's ongoing communication, you can tailor content to reflect things you learn about leads over time, like making a marketing guide. Some of the other content types include infographics, blogs, eBooks, and podcasts.
Take note, content marketing is different from inbound marketing. It's important as a component, but it need not use other marketing methods to make the most out of its value.
2. Use Inbound Marketing Methods
With over 80% of businesses failing within a year and a half, you can't afford to second-guess yourself. That's why you must use inbound marketing. It's the most effective B2B marketing strategy, using other methods to attract, engage, and satisfy audiences.
Unlike most traditional marketing strategies, inbound marketing aims to earn customer attention. This will pull them to your company website and show them meaningful content. It uses methods to ensure that the message is relevant and appears where and when customers are present.
That way, inbound marketing invites are more natural. People won't find them annoying, unlike the interruptive methods used by traditional advertising. The best part is that it can work for businesses regardless of their industry and size.
3. Start Social Media Marketing
This marketing strategy's focus is on giving users valuable content. That way, they're likely to share it across their social media networks. In turn, your business gets more visibility, engagements, and traffic.
In most cases, your social media profile shares various content like videos, images, and links. This can influence your SEO efforts since increases your relevancy in the search engine results page. At first, this benefit only extends within the search results of your chosen social media platform, but it only gets better from there.
Social media marketing is effective since it increases lead generation while reducing money spent on marketing. Remember, most social media networks are free. At the same time, your brand becomes more human and relatable, encouraging prospects to convert.
4. Intensify Your Search Engine Optimization Efforts
Search engine optimization aims to increase awareness about your website. It's all about ensuring it appears among the top natural search results on popular search engines. The three major search engines you must cater to are Google, Bing, and Yahoo.
A common misconception is that SEO is a standalone marketing method. The truth is that you must use lots of complementary tactics to have effective SEO. This is one of the major factors that determine whether your inbound marketing strategy works.
Other marketing methods generate more website visits. But, the visibility offered by SEO is necessary since most people use search engines to navigate the World Wide Web. Your audience increases because SEO uses relevant and targeted methods.
Also, with mobile and local SEO becoming more relevant, SEO methods are evolving with it. This ensures that interested customers have a simpler way of finding you. It's cost-effective while keeping your brand competitive with other companies in the same niche.
5. Start a Referral Program
This is an umbrella term you use to give incentives to people. In exchange, they will promote your products and services to other people. The methods involved are affiliate programs, customer referral programs, and partner programs.
If you put these within your existing marketing plan structure, you get instant credibility. Your existing customers use their reputation to grow your audience. That's why you must ensure your incentives leverage your happy customers' recommendations.
Referral programs are also great for recognizing your customers' brand loyalty while reinforcing it. It's one of the most popular methods with customers because of the incentives. 
6. Get a Space on Industry Events
If you want an effective B2B networking tool, attending tradeshows is a must. This event gathers lots of companies within the same industry into a single location. It also lets them show off the latest in their products and services.
These events are rarely open to the general public. This gives you an opportunity to make or strengthen relationships with other industry partners. It also lets you know about the latest market trends and opportunities.
But, your primary objective for attending these events is to understand what your competition offers in the market. With the current health crisis, in-person events aren't as extensive.
With technology, these events often get converted to their virtual counterparts. It gives similar advantages, like giving businesses the same opportunities by having the same audience. It's also a great method of building meaningful relationships.
7. Establish Conversational Marketing
This marketing method involves real-time interactions using live chat or chatbots. Its aim is to put out the right information for both customers and prospects at the right moment. With its live nature, you can answer follow-up questions without delay.
User experience improves vastly by giving them a personalized, relevant engagement. For the most part, using conversational marketing will cut the time users stay within the sales funnel. You convert them because you establish relationships faster.
With conversational marketing, it removes the impersonal layers of lead capture. It makes an authentic, personalized customer experience instead.
Invest in Effective Marketing Strategy Today!
These are some effective marketing strategy methods you should use. That way, your marketing approach improves and you get more customers.
Did this guide help you come up with a better marketing strategy? If so, read our other posts and learn more tips and tricks today.