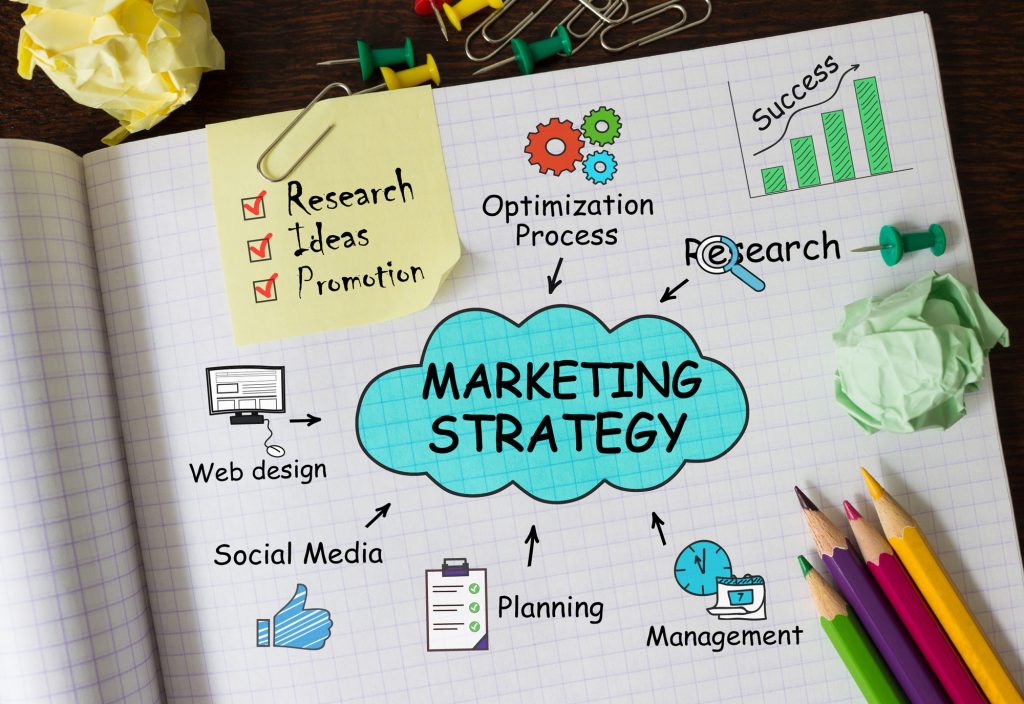 The average business spends about 2% – 5% of its revenue on marketing. If you're running a small company, your marketing allocation might be more in the range of 7% – 8%.
Whether you're spending a little bit of money or a lot of it on your marketing campaigns, chances are, you want your dollars to stretch as far as possible, particularly in toady's uncertain economic times.
That aim is why we've crafted this post on small business marketing strategies.
We hope that by sharing with you a handful of marketing strategies that tend to work for most organizations, you'll be able to find solutions that'll help you scale your company without scaling down your bank account.
1. Email Marketing
You might think that email marketing has seen its day in the sun and is no longer a strategy worth investing in. Believe it or not though, many of the leading voices in marketing see email as one of the best ROI engagement strategies companies can lean on.
Email marketing entails collecting email addresses through various lead generation methods (having in-store customers sign up for your mailing list, asking your social followers to sign up for discounts, etc.). After you've collected a handful of email leads, you'd then target those leads with information that can help drive sales.
That information could be announcements regarding new product releases, limited-time specials, and more.
Email marketing can be conducted for free through flexible tools like Mail Chimp.
2. Search Engine Optimization
The vast majority of people that browse the internet do so with the assistance of search engines, hence why it's so important to maximize your exposure on sites like Google, Bing, and Yahoo.
Optimizing your search presence comes down to understanding what keywords customers search for online when they're looking for your products and services. With an understanding of those keywords in place, you can strategically target them in your website's copy to let search engines know you're relevant.
If you'd like to dive deeper into search engine optimization (SEO) check out this starter guide.
3. Blogging
If your website doesn't have a blog attached to it, you're probably losing money. Blogs allow business owners to share information related to their products and services. That information creates trust in consumers and helps search engines take better notice of your website.
A steady blogging strategy that's used in conjunction with search engine optimization can create one of your business' most valuable lead channels. For help understanding what keywords you should be targeting in your blog posts, consider working with a marketing agency.
4. PPC Advertising
A tried and true means of getting traffic to your website is to put up pay-per-click ads on popular websites. Those sites might include Google, Facebook, Instagram, and others.
The way the per-per-click model works is that you create ads and ask specific websites to show them off to targeted consumers. If those customers click on your ads and end up on your landing page, you'll pay your ad delivery channel for that referral.
What we love about pay-per-click ads is that you only pay for clicks, not impressions. That means you could get thousands of passive views on your ads for free and will only pay for one or two people that choose to engage further. Those passive impressions could lead to people remembering your ad and searching out your business on their own volition.
5. Guerilla Marketing
Guerilla marketing entails putting up creative advertisements around your community, usually without seeking permission from authority figures. That might constitute hanging flyers in a subway or crafting a sidewalk chalk ad on a busy sidewalk.
You'll see a lot of guerilla marketing in urban areas.
While effective, since most guerilla marketing campaigns violate local laws, it's a bit of a marketing gray area. In theory, placing flyers in places without permission could result in fines or other disciplinary action.
Be mindful of your area's strictness around guerilla marketing before carrying out tactics.
6. Organic Marketing
Not all marketing needs to be explicit. Some of the best small business marketing strategies sell to consumers without them knowing it.
For example, if you sold watches and posted pictures of Instagram of all your most colorful pieces laid out across a white pillow, people might see your photo as an enticing image on the one hand and on the other hand, may be interested in purchasing one of your colorful watches.
That interest surfaces without you explicitly telling people they should purchase what you're sharing.
Organic marketing is a great way to aggregate supportive followers on social media that will likely go on to recommend your business and shop with you.
7. Influencer Marketing
Do you have an internet personality that has a large audience and creates content related to your business niche? If you do, you may want to engage that influencer to promote your products.
Getting influencer support for your merchandise can be a lot cheaper and more effective than leveraging traditional marketing channels. The only way to know for sure is to reach out.
Creative Small Business Marketing Strategies Move Products
You don't have to spend millions of dollars to move millions of products. Often, all you have to do is invest in creative, proven small business marketing strategies and watch as customers start to pour into your doors locally and online.
We hope our suggestions get the wheels turning in your head as to what may be worth investing in. If you'd like more suggestions on how best to market your business, consider browsing more of the content we have available on our blog.