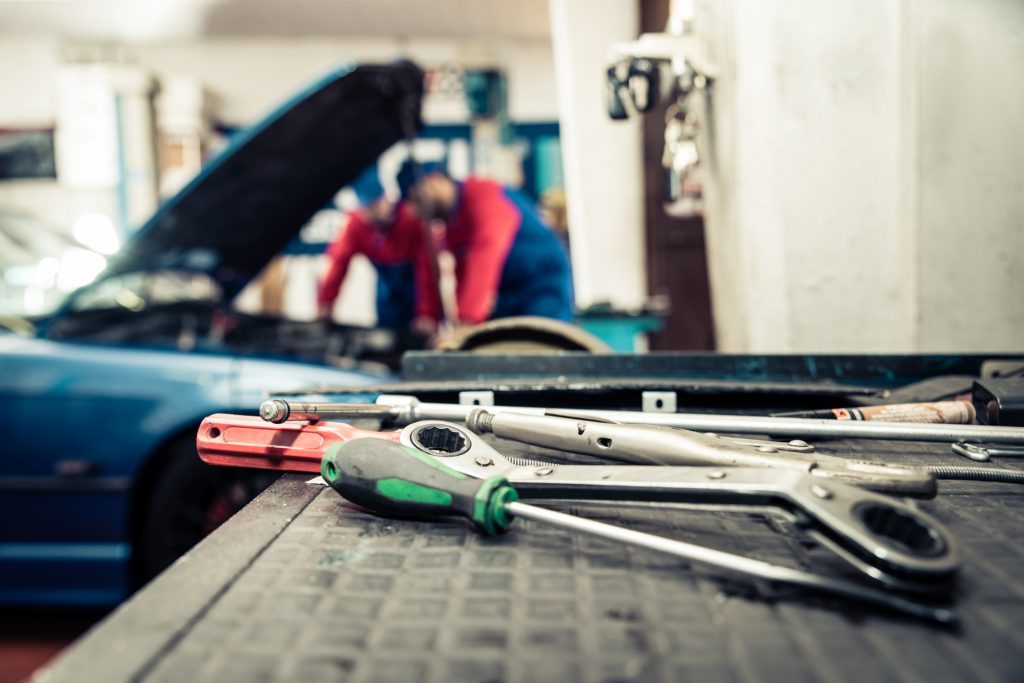 When was the last time you looked at online reviews for your auto shop?
If it's been awhile since you've paid attention, there could be something lurking that's damaging your business' reputation.
Pew Research has reported that 40% of adults in the U.S. have shared their experiences about products and services. If you think online reviews don't matter, think again. Customers, potential customers, and search engines all pay attention to online reviews.
Keep reading to learn why online reviews matter and what you can do about them.
Online Reviews Impact SEO
The first reason why online reviews matter for your auto shop is because online reviews impact your search rankings.
As an auto shop, you're considered a local business. With local SEO, you can generate many leads by improving your place in search results.
Think of SEO from the search engine's perspective. They have one job–to provide the most relevant information to users. The faster search engines can give users the information they need to make a decision, the more likely users will that search engine again.
How does Google determine what's relevant? There's a complex algorithm that's always changing to determine search results. Even though no one knows 100% for sure what that algorithm is, there are several variables that go into search results.
These include:
Relevancy to a search term
Number of backlinks you have from other sites
How well your website is optimized
How close your shop is to the user
Customer reviews
The important takeaway here is that it's not enough to have reviews on Yelp and other review websites. Your best bet is to have customers review your business on Google.
Customers Look at Reviews Before Deciding to Call
The most important reason why online customer reviews matter to your business is that they influence purchases. Put yourself in a customer's shoes for a minute.
Let's say you're looking for a BMW repair shop. You look online and see a map with several options. You don't know the difference between the shops listed, but you see that they have reviews.
One shop has 60 reviews with an average of four stars. The second has 3 reviews for an average of five stars. The third shop has 10 reviews with an average of three stars.
You look deeper. With the shop that has 60 reviews, they're mostly positive, with a note from the auto shop after every single review. You see they also handle negative reviews well.
With the other reviews, there's no interaction and very little details behind the reviews. You decide to call the shop with 60 reviews and take your car there.
In this situation, there are two important lessons:
Customers are ready to buy when they look up your services.
They are influenced by the number of reviews, the number of positive reviews, and the number of interactions between reviewers and the shop.
Reviews are incredibly influential for online buyers. Almost 90% of buyers trust online reviews as much as a referral from a friend. Plus, 88% of customers use reviews to decide if they're going to buy or not.
What to Do About Negative Online Reviews
If you put your auto shop out there, chances are you'll come across at least one negative review.
Your first reaction might be to get angry and upset that someone dared to leave a negative review about your business. You might be tempted to contact Google or Yelp and have them take the review down.
A negative review can provide an opportunity for you to learn and to do something better. It's also an opportunity to listen to your customers.
When you get a negative review, engage with the person who left the review. The worst thing you can do is lay the blame on the customer for why that situation occurred.
Instead, use a template similar to this:
"Thanks so much for your feedback. We're sorry you had a bad customer service experience. Here's what we're doing to make sure it doesn't happen again. You can call us at xxx-xxx-xxxx to talk more about this situation so we can make it right."
That's how you show you're listening and that a first-class customer experience is important to you.
How Your Auto Shop Can Get Positive Reviews
It is possible for your business to get positive online reviews. The easiest way is to ask your customers.
You do need to be careful, though, when it comes to asking for reviews. Some sites like Yelp have terms and conditions that strictly forbid asking for reviews.
That's because they want to preserve the integrity of their online reviews. Businesses could have financial rewards for customers to post reviews, which could skew the perception of the business.
Other review sites aren't as strict. Google's policies state that you can ask for reviews, but you can't give incentives to people to provide the reviews.
There are a few ways your auto shop can encourage customer reviews. If you have an email system to follow up with customers after you service their cars, you can ask them to rate their experience on Yelp or Google. Provide them with links to your shop's listings.
Inside your shop, have a sign that says rate us on Google or find us on Yelp! And if you're active on social media, you can periodically ask for reviews there as well.
Have a Reputation Management Partner
As an auto shop owner, it can be challenging to handle reputation management on top of everything else you do for your business.
The thing is, you can't afford to let customer reviews fall by the wayside.
We work with small businesses to get more reviews. Our system handles asking your customers for reviews, and we filter out the good and the bad reviews for you.
If you'd like more information about this system, please contact us today.