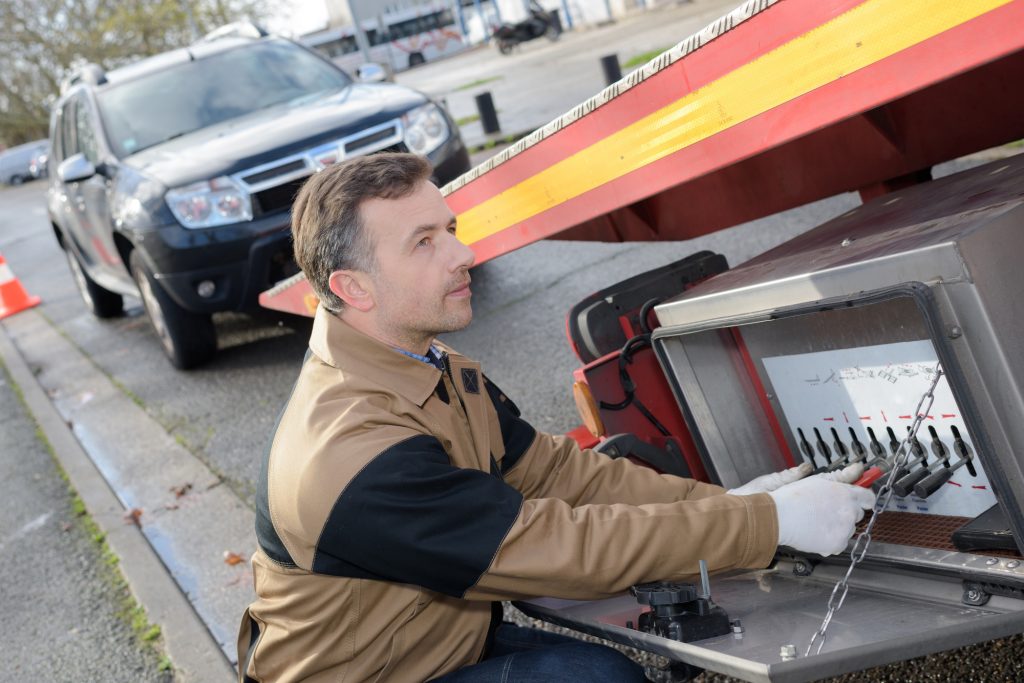 If you're considering starting a small business, picking the right industry can be tough. But some are more profitable than others.
Starting a towing company gives you a chance to be part of a rapidly growing industry. Each year, towing companies collectively bring in about $7 billion dollars.
And with more drivers taking to the streets, demand is only likely to increase.
But before you start your towing company, there are a few things you need to have in place.
In this guide, we'll go over the 10 most important things to do before you open your doors.
1. A Business Plan for Starting a Towing Company
Before you can start a towing business, you need to write a solid business plan. Think of the business plan as an outline for the entire operation.
It should include the basic concept of your business, the strategy you'll use to grow the company, and the types of services you'll offer.
For towing, this could be everything from the basic tow packages to battery jumps, tire changes, and anything else you think customers will want.
Here, you'll also outline the type of financing you'll need and where your startup fees will come from. The plan doesn't have to be long. It just has to be thorough and comprehensive.
By the time you're done, you should have a thorough understanding of what you need to do to get your company off the ground.
2. A Catchy Company Name
Every good business needs a name. But finding the right name? That's the tough part.
Ideally, a business name should give customers an idea of the types of services you offer. Incorporating "towing" into the name is a great place to start.
But you also want your name to stand out, especially if you have other local competition.
Let your creativity go wild. Write down a list of names you'd consider using. Then, run a quick internet search to make sure none of the names come up as existing businesses. Once you have the list finished, ask your friends and family for advice.
Does one name stand out more? Pick the one that most people like.
3. Money to Purchase Equipment
Remember your financing needs to be outlined in your business plan. Now you need to figure out how you'll get the money you need to start the company.
If you have savings, that's a good place to start. Just make sure you don't wipe them out completely.
Remember, you're starting a small business. So, you'll likely qualify for a small business loan. Speak with your bank to see what your options are.
If you don't qualify for a loan, going in on the business with a partner may make financing easier.
4. Business Registration and Licensing
Every business needs to be registered with the county or city. But with a towing business, you'll also need a valid license to operate.
Head to your local government officials to discuss what you need to do. If you plan on working in multiple counties or cities, you may need to register with each city.
5. A Home Base
Every towing company needs a place to park their tow truck, take calls, process payments, and run their business.
When you're first starting a tow truck company, you might want to use your home as your headquarters. But it's not always the best idea.
You're not just parking your truck-you're storing customer vehicles until they can pick them up. This means using your home is not an option.
Look for a vacant piece of land to start. Remember, all you need initially is a parking lot that you can secure. Just make sure the property is zoned for your business. If it's not, you won't be able to use the land.
6. The Tow Truck
You can't have a towing business without a tow truck. And buying a tow truck is a lot like buying a car.
Though it's tempting to buy the latest and greatest model, it's best to start with a used truck. Look for one with low miles and a good maintenance record.
You may need to install new tires and perform light repairs on the equipment, but you'll save thousands of dollars in the long-run.
As your company grows and your revenue increases, you can start investing in newer trucks.
7. Commercial Driver's License
Your standard driver's license won't be enough to let you drive and operate a commercial tow truck. Instead, you'll need to get a commercial driver's license or CDL.
These licenses are issued by the Department of Motor Vehicles, but often require additional training and testing to earn. Speak with your DMV to see what you need to do to get the license.
You cannot operate legally without it.
If you're not prepared to test or don't want to become a commercial driver, you can always hire an employee with a valid CDL.
8. A Business Bank Account
One of the most important things you can do when starting a business is separate personal finances from your business.
To do this, you'll need a dedicated business bank account. Business bank accounts are available through your local bank. You can even work with the same bank that manages your personal account.
Once the account is set up, it's easier to keep track of your profits and expenses. All you'll need to do is review the statements.
9. Business Insurance
Every business needs a good business insurance policy. This includes liability coverage, workers' compensation insurance if you have employees, property insurance, and of course, insurance for the tow truck itself.
The exact coverage you need for your business will vary depending on where you're operating.
Check out this post for additional tips on finding the right insurance for your towing company.
10. A Clear Decision of How Big You Want to Get
Do you plan on hiring employees or do you want to keep things to a single truck operation?
When first starting out, it's helpful to have a general idea of where you want the company to go in the future. Though this vision might change over time, establishing future goals helps you stay motivated to grow as a business.
Final Thoughts
Starting a towing company is a lot like starting any other business. It requires planning, money, and determination to grow your brand.
The more effort you put into it, the more successful you'll become. But there will always be challenges.
For help overcoming those new business struggles and tips to help you grow, read more here.