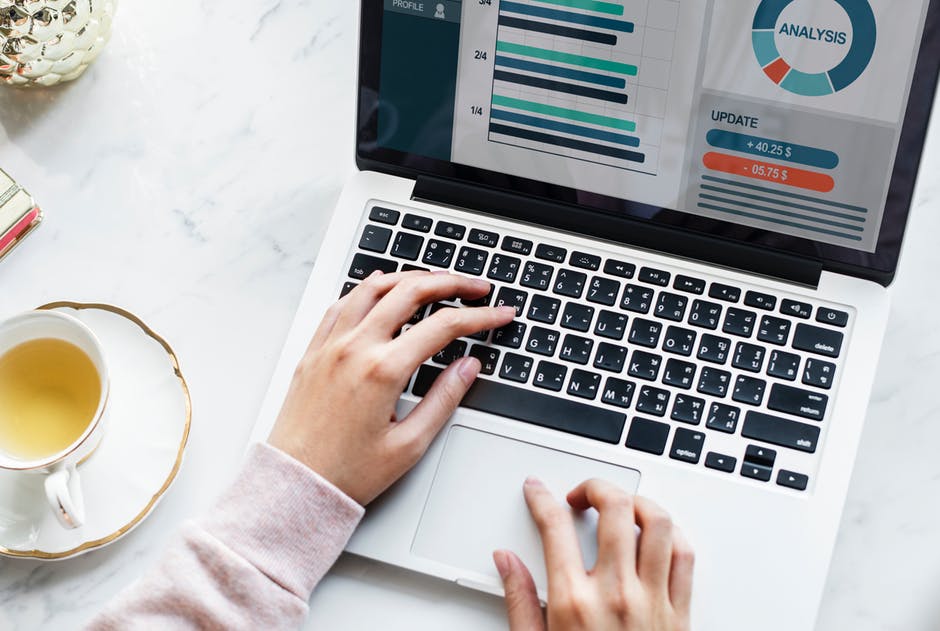 Are you a financial fanatic? Why not turn your passion into a fun and profitable blog?
Aren't there already a lot of personal finance blogs, you ask? The answer is yes.
But the word to remember here is "personal." None of those other blogs have your unique personality and voice. That's what will separate your blog from the rest.
So how do you start a financial blog? Read on to discover four simple steps to start your own personal finance blog now.
Choose a Niche
The first thing you must do is choose a niche. Personal finance encompasses a lot of different subjects, from saving and budgeting to investing to the credit card rewards game.
What are you most knowledgeable in? What interests you the most? Consider what books you find yourself reading and what websites and podcasts you enjoy to help you make your decision.
What you are ultimately striving for is to find the intersection where your strengths meet a need in the market. When you read your favorite financial blogs, do you notice something missing which you can contribute?
That is how Frugal Asian Finance discovered their niche and the blog has quickly become very popular.
You can start out small like Incomist and blog about making and saving money or you can go wide like NerdWallet and blog about all things personal finance. Most experts advise starting small and then branching out once you start achieving measurable results.
The other option is to go deep in your area of expertise and strive to dominate it that market rather than expand too wide.  A good example is volumefx.com, which offers volume trading and focuses on forex and crypto.
Choose a Domain
Choosing a domain name is an important decision that many people get hung up on. Don't go down a rabbit hole looking for the perfect name.
The important thing is to take action. Follow these guidelines and choose the best name available.
Unless you have a country-specific domain extension, such as .co.uk or .ca, then choose a .com extension. It is seen as more credible as .net, .org and the rest.
Shorter domain names are more memorable so choose a one or two-word domain. Creating your own word for a domain is effective for branding.
Yelp and Houzz are great examples of companies with creative domain names and brands.
Once you find a domain name you like, register it with a reputable registrar like Namecheap or GoDaddy. The fee for domain registration generally varies between $8 and $15 per year.
Choose a Web Host
A web host is a company that will store your website on their servers and connects it to the internet for all to see.
You can find a good web host by searching Google. Bluehost and HostGator are two of the most popular and well-regarded companies providing web hosting. Both of those companies and many others offer free domain registration.
Check to make sure your website has a 99% uptime guarantee. That means your website will be available on the web all hours of the day or night.
Usually, the only instance of downtime is for scheduled maintenance by your web host. Also look for a host which offers one-click WordPress installation. You'll need that in the next step.
Install a WordPress and a Theme
Once you have a domain name and a web host, it's time to actually create your blog. WordPress is the most widely used platform for creating a blog used by over 75,000,000 websites, including Etsy, The New Yorker, and Microsoft. 
Installing WordPress is a very simple process that can be done in a minute or two. Just log in to your web host's control panel and click on WordPress.
You should have the option for one-click installation. 
You will be asked where on your website you would like to install WordPress. Most people install it at the root level (www.yoursite.com) or in a separate directory (www.yoursite.com/blog).
Click install and you're done. Easy-peasy, grilled cheesy right?
Once the WordPress installation is complete, you just need to choose a theme you like. A theme is the web design of your blog.
Would you like two columns or three? Do you want lots of design elements or a more minimalist look?
To install a theme, simply go to your WordPress dashboard, click on "Appearance," and then click "Add New." From there you can choose from thousands of themes to find one that fits your tastes.
We recommend starting with a free theme and upgrading to a personalized paid theme once you start getting traffic and earning revenue.
Once your theme is installed, you can create your first blog post, under "Posts" and "Add New." Creating a blog post is as simple as writing an email, with the same formatting options.
Follow our tips to write outstanding blog content.
Starting a Financial Blog: What You Need to Know
Starting a financial blog can be very rewarding, both personally and financially. And as you can see, you can have your blog up and running in little time.
In fact, you can start a blog in as little as an hour or in an afternoon, depending on how much time you spend choosing a domain name and your WordPress theme.
Once your blog is live, write content consistently for your best chance of success.
Be sure to see our tips on how to promote your brand to get the word out about your new blog.