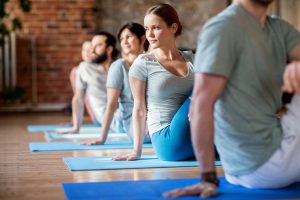 When it comes to getting the most out of your business and brand, online reputation tools can be life-saving for your business.
Reputation is everything, since close to 90% of people check trust online reviews just like they would personal recommendations.
Though your reputation is important, it's up to you to control it.
You don't have to do this all on your own.
There are several online reputation management tools that you can use in order to take back control over what people see when they search for your brand.
Start with the following points.
Google Front Page Ranks Highly In Online Reputation Management Tools
Google is still the most powerful tool on earth when it comes to branding and finding information.
Using this to your advantage means landing on the first ten results of any Google search pertaining to your brand.
Holding this as your measuring stick makes it easier for people to find you and will increase your new customer intake.
Gaining control over your search engine optimization efforts will help you ensure that you make your Google search result goals happen.
Encourage Positive Reviews From Your Gym Goers
When you really want to get great results out of your gym's branding, positive reviews are among the best online reputation management tools you can use.
Don't just request your gym members to leave positive reviews — incentivize them.
For instance, you can offer protein shakes for people who leave positive reviews on sites like Yelp and Google. Encourage people to take Instagram photos and videos of their workout, tagging your location in the process.
Since we live in an age where people document their fitness journeys on social media, tap into this and give them a reason to do so.
Before you know it, 5-star reviews will pour out in search results for your brand, garnering the trust of the public in the process.
Stay Tuned To Your Google Alerts
It's important to know when your business is gaining traction around the web. Google alerts provide you the best chance to do this.
For instance, that yoga and Numerology class you decided to offer may be picking up steam with fitness and spirituality bloggers in your area.
When you're aware of what people are saying, you'll have a chance to control the narrative.
One rule of thumb to follow is that you should address any criticisms head-on.
If alerts bring forth negative reviews, take the time to leave a public comment apologizing for the negative experience and asking if there's anything you can do to resolve it. In many situations, people will happily take you up on that, and then retract their negative review.
Either way, you give the public a chance to see that you take their concerns seriously. Using Google Alerts is helpful, so you don't have to scour the web yourself.
Look For A Professional Reputation Audit
To really know where you stand, get a professional.
A thorough professional audit is the cream of the crop when it comes to online reputation management tools. These reputation audits are often free and give you a detailed assessment that will help the entire brand.
What reputation tools do you swear by? If you're interested in online reputation management and other topics, be sure to check our other blog posts to learn more.