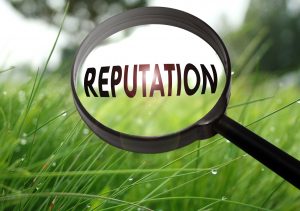 If you want to rise to the top and above the other repair contractors in your area, it'll take some aggressive strategy.
This strategy involves drawing in great online reviews.
But what do you do when your company is public enemy number one when it comes to online searches?
Thankfully, you have help on your side.
There are some online reputation repair companies out there who will be happy to lend their services and fix your company's brand.
If you've never worked with such a company before, you need to know some info going in. Consider these tips, so that you know how important this is, and so you can find a company that can help you.
Why Is Reputation Repair Important For Your Repair Business?
Hiring a repair contractor is very much an emotional purchase.
Think about it.
When your roof is leaking, the bathroom is flooded or electricity is acting up, it becomes a freakout moment for even the most even keel person.
Calling in a repair contractor is like calling in a hero that you trust.
People need to believe in you, so paying attention to your reputation is crucial. Since the internet is how today's customer finds you, you owe it to yourself to get some reputation repair if you're not satisfied with what Google brings up.
Since statistics tell that more than 80 percent of shoppers today check reviews first, you need to do everything in your power to make sure your reputation is strong.
Getting a handle on your online reviews will help keep you ahead of the game.
Understand The Work That Reputation Repair Companies Handle
You might be wondering, how can a company improve my reputation?
For one, these professionals can provide a free audit of your online reputation to see where you stand.
After the audit, they'll be able to pull up reviews to test their legitimacy. If you have a slew of bad reviews that are bogus, the company will become your advocate to get them removed.
These companies can also create counter content so that your brand is glowing and drowns out the negative reviews.
A company like Blinds and Designs has created a stellar reputation by staying on top of its brand and garnering stellar reviews.
Take An Assessment Into Your Company
When you're beginning to think about your reputation repair needs, it's important to assess your company.
For instance, what kind of company do you run and which connections matter the most?
The more you understand about your brand, the easier it'll be to develop strategies that will fix your reputation.
When you are looking for a great company to help with your reputation, first find out what other companies they have helped in the past. This gives you an idea of their specialty and will help you be informed.
Have you hired the help of a reputation improvement company? Leave us your thoughts in the comments below!