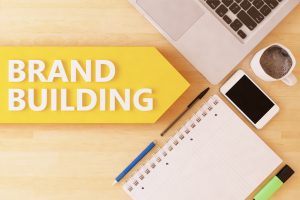 If a picture says a thousand words, your brand image can tell a million.
After all, your brand tells people who you are, what you stand for, and why you matter. However, a great brand doesn't just happen automatically or randomly. Instead, it requires deliberate and consistent brand building.
Having a strong brand image is essential to your business's reputation. Unsure how to get brand building? We have the best tips for you.
Let's get into it!
Determine Your Audience
If you want to build a killer brand reputation, you need to specify your target demographic.
This specifying help you streamline your marketing efforts and reach out to the desired people you're aiming to attract.
Examples of specific target demographics include:
College students who also work full-time
Parents of children with disabilities
Christian couples interested in dating
Elderly, widowed women
Specifying your audience allows you to focus on their unique needs, questions, and concerns. Rather than speaking to a wide net of random people, you will be talking to them.
Research the Competition
With over 28 million small businesses in the United States, it's more competitive and challenging to stand out from your competition.
With that said, brand building entails knowing what your competitors are doing as well. This information will help guide where you need to improve. It will also help guide you to develop an effective strategy to market why your products or services are superior.
Look for the following during your research process:
What kind of consistency do they have with their message or images?
Are there platforms user-friendly?
What are customers saying about their business?
Use this information to your advantage! As a business owner, you need to somehow prove to your customers that you can provide something different and better than the competition.
Create a Memorable Logo
What do Apple, Disney, Starbucks, and Nike all have in common? You can recognize their logo anywhere, with or without the company name attached.
Even if you don't intend for your business to be in the same ranks as these big-name corporations, your logo still matters!
Take the time to invest money or resources to create a beautiful and aesthetically pleasing logo. Work with a professional designer if you don't know where to start.
But don't overlook the importance of a logo! It's essential for an influential brand building strategy.
Solidify Your Voice
All successful businesses have a consistent voice. Their voice reflects their mission, desired audience, and place in the industry. Their voice, in a nutshell, demonstrates their expertise.
There are numerous options for solidifying your voice. Consider this: how do you want people to feel when they see your marketing? Should they be excited? Intrigued? Happy or content?
Also, consider how you want people to describe your business. Should it be more professional or family-friendly, more conversational or research-driven, more appealing to men or women?
Final Thoughts on Brand Building
Promoting your business is hard work, but it is exciting nonetheless. In today's day and age, your reputation is critical to your company's success.
At Reputation Results, we understand the importance of your online image.
Get your free audit here today. Let's get your business back on track!