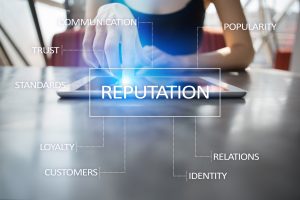 One of the biggest factors that determine the success of your brand is the strength of your reputation.
This means everything from the quality of your products to your brand values and customer service approach. More so, it means managing your online reputation.
You need to have a focus on your reviews, social media interactions, and even industry forums.
Such efforts might sound like a lot of work, but thankfully, there are online reputation management services to ease the load.
You can't trust anyone to handle your image, though.
Here are five things to ask before you hire a reputation management team.
1. What Are Some of Your Previous Successes?
The people who will potentially be operating your online reputation management services should have a strong working knowledge of what it takes.
Double-check they've been successful at improving someone else's reputation before they handle yours.
Ask to see the rates by which they've been able to increase social media followings.
Maybe even talk about conversions and sales improvements, too.
2. What Is Your Specialty?
Once you've established a sense of confidence in a team's results, talk about their tactics.
Some services are great at fixing bad social media reviews. Some have a knack for working on third-party platforms like Yelp or Trip Advisor.
Others might propose a few re-branding tactics to really turn things around, if need be.
Talk through these details in-depth and compare the proposals you receive from different services. Be cautious of anyone trying to sell you a guarantee.
3. Will You Teach Me How to Maintain a Good Reputation?
As you're discussing what a team can do to fix your reputation, see if they're willing to invest in it for the long-term.
You should be able to establish a bond with the people who do your online reputation management services.
Instead of focusing on a quick fix and a paycheck, the right professionals will want to show you the ropes.
They will talk about your reputation audit in detail to show you where you've gone wrong. Then, they will give you tips and tricks on how you can maintain a strong image moving forward.
4. Who Will Handle My Account?
When you hire a team to fix a problem, be sure you know exactly who you're working with.
You may be in contact with a sales representative only to find out another one of their coworkers has access to your accounts. Make sure everyone is on the same page before you sign a contract.
Discuss who will have access and ownership to your social media handles.
Talk about who's responsibility it will be to manage your website and who's keeping an eye on third-parties, too.
5. What Are My Payment Options?
The last thing to check before you sign is how much a reputation service is going to cost.
You should get a detailed breakdown of the total fee. This helps you understand exactly where your money is going, and why the value is what it is.
Also, try to avoid getting roped into a contract.
How to Determine If You Need Online Reputation Management Services
After you get through all the questions, it's time to get to work!
Are you unsure if you should hire a reputation team, though?
Click here to get a free reputation audit and see just how well your brand is performing online.