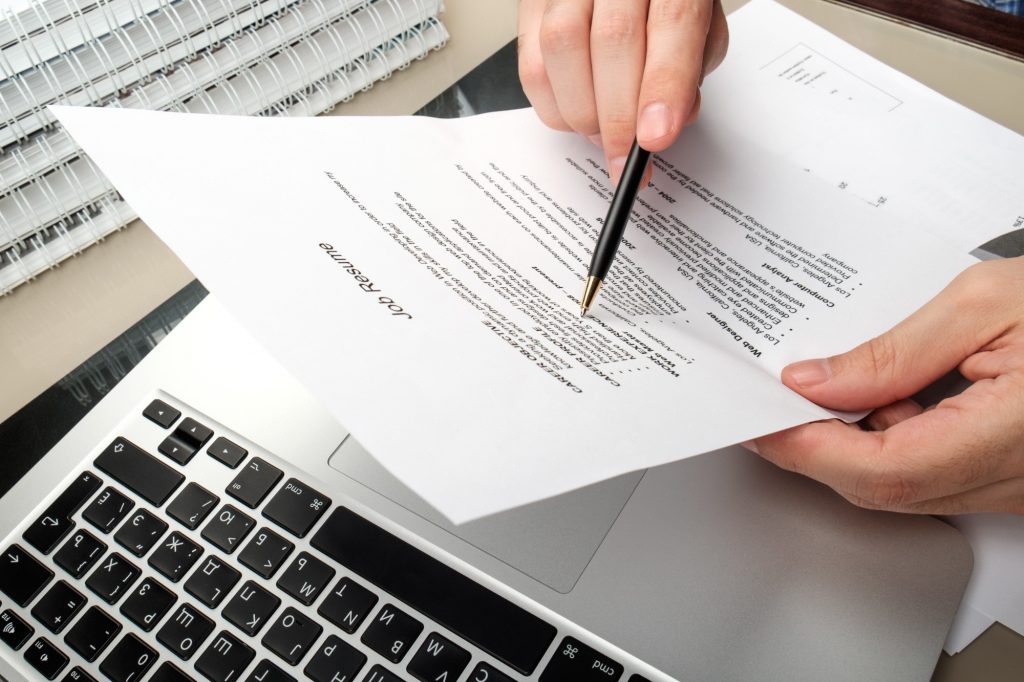 Are you ready to buckle down and land your dream job? 
If so, it's time to polish up that resume once and for all! The good news is that with a few resume writing tips, you can be well on your way to your best resume yet. When we consider that 70% of employers have concrete resume "deal-breakers" it's clear why having a standout resume is vital. 
If you're feeling a little lost, we're here to guide you. Read on for five simple, yet effective tips on how to build the best resume possible. 
1. Keep it Clear and Concise 
First things first, you want to keep your resume clear and concise. 
While it may be tempting to add flowery descriptions, do your best to resist such an urge. Your goal should be to outline your job experience using the clearest and concise means possible. 
If you can limit your resume to one page, this is ideal. However, if you need to expand to a secondary page, be sure that the information on it is necessary. 
2. Create an Original Template
In today's day and age, there are countless resume templates available online. 
If you really want your resume to stand out, be sure to go the extra mile with an original template. While you want to ensure this template is easy-to-read, you can allow room for creativity. 
When finding resume templates online, remember that these templates are only a basic outline. Take the time necessary to make the templates your own and add a touch of your personality. 
3. Leave It to The Professionals 
If you're not exactly a wordsmith, why not leave your resume writing to the professionals? 
These professionals understand the ins-and-outs of how to create the best resume possible. With this, they'll transform your past experience into an unstoppable resume. These professionals know how to make even new and inexperienced candidates stick out. 
In addition to crafting your resume, professional resume writing services will also help to ensure that your spelling and grammar are flawless. In order for your resume to be taken seriously, this is an absolute must! In fact, 77% of recruiters would automatically screen-out a resume with poor grammar and spelling.  
4. Document Your Unpaid Experiences 
Sure, your prior job experience is likely the most important factor in whether or not you're the right candidate for the job. 
But, you're also going to want to outline any volunteer experience that you have under your belt. Try your best to relate this volunteer experience to the job in which you're applying. 
5. Include a Cover Letter 
Of course, your resume is the bread and butter of your job application. 
However, you're always going to want to include a cover letter. This is one aspect of the job-seeking process that applicants often leave out. 
Think of your cover letter as a letter of introduction. While your resume will outline your general job experience, your cover letter will dictate why your experience makes you the perfect candidate for this job. 
Today's Best Resume Writing Tips 
Are you ready to get started? 
If you're looking to craft your best resume yet, allow these resume writing tips to inspire you. From hiring a professional to creating an original template, a great resume doesn't have to be such a tedious task. 
Did you find this article helpful? If so, be sure to visit our page again soon.