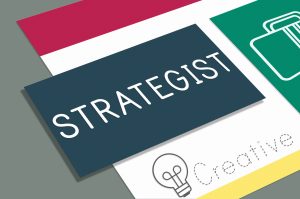 Did you know that a massive 77% of B2B marketing leaders say branding is critical to growth?
That's right.
If you don't have a strong brand, you're not reaching your full potential as a business.
However, branding can be hard, particularly if you aren't experienced in marketing.
That's why hiring a brand strategist makes sense. They take care of the work, while you concentrate on what you do best – running your business.
Keep reading for five signs that it's time to hire a strategist.
1. You Don't Have a Clear Brand Identity
Are you hearing the word 'branding' and thinking, "Uh, we have a logo?"
Branding is about so much more than that.
Your brand communicates your deepest values, your mission, and informs how you interact with customers across all channels.
If you don't have a clear brand identity, hiring a brand strategist is the most important thing to do.
They'll advise you on everything from tone of voice to color choice, and create a coherent brand that's instantly recognizable.
2. Your Website Is Out of Date
Is your website a relic from the past? Do you struggle to remember the last time you updated it?
With more than $1.2 million spent online every 30 seconds, you simply can't afford not to have an up-to-date website.
Whether you want a site that displays a simple explanation of your services, a top industry blog, or a huge eCommerce store, a brand strategist can help you to plan and execute a successful site.
Step away from the drag-and-drop site builders.
3. You Don't Have a Clear Content Marketing Strategy
Content marketing is a highly effective way of generating leads and making sales online, but only if it's done right.
You'll need to create highly-targeted, quality content, formulate strong calls to action, and track the results of different campaigns.
It's a big job, and it's easy to waste time and money if you don't know what you're doing.
Hiring a company like Midas Marketing is a smart move if you want to create a content marketing plan that generates leads right away, without costly trial and error.
4. Your Business Is Growing in Size
Have you seen sudden growth in your business recently?
That's great — but only if you take advantage of it.
Having a strong brand identity is essential if you want to keep getting new customers, and keep existing customers loyal to you.
It can be hard to take an impartial look at your own business, so outside advice is essential.
5. Your Marketing Campaigns Aren't Getting Results
Have you spend hundreds of dollars on marketing, and seen disappointing results?
You need an expert.
Marketing isn't something you can guess at yourself, and that quickly becomes clear when you try.
Hiring a brand expert to manage your marketing campaigns ensures you get the results you want – from more phone inquiries to greater engagement on social media.
Should You Hire a Brand Strategist?
If you don't have a clear brand identity, your website is out of date, you're struggling with marketing, or you've seen dramatic growth, it's time to hire a brand strategist.
Want to learn more about branding? Check out these top branding tools.