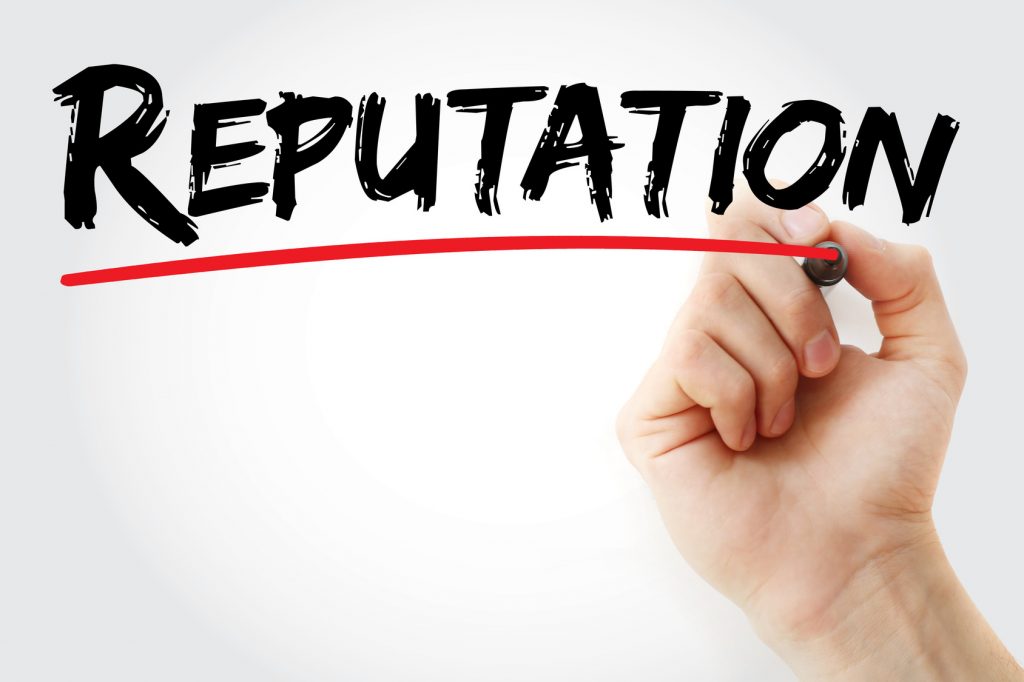 From the moment you launch your business, a positive brand reputation is essential to attracting customers and achieving success.
Consumers today often turn to the internet to find out if a company is reputable. Statistics show that 45% of consumers have chosen not to do business with a company because of what they discovered on the internet.
Could you be losing potential customers due to a negative reputation? Do you feel like boosting your online presence could benefit your business?
Good news! We're sharing how to manage your brand reputation on the web to grow your business!
How to Master Online Brand Reputation Management
Here are 5 tips for reputation management that every business owner should know.
1. The Power of Customer Reviews
According to Forbes, over 90% of customers read reviews and almost 85% trust online reviews as much as they trust a personal recommendation. They also found that 2 negative reviews can take away 44% of your potential business and 5 negative reviews could result in a loss of 70% of potential customers.
At some point, it's almost inevitable that you will encounter an unhappy customer if you stay in business long enough. But how you respond can make or break future business opportunities.
2. How to Handle Negativity
If you encounter a problem, there's good news if you respond appropriately. 95% of unhappy customers will return to do business with you if an issue is dealt with efficiently and quickly.
Ignoring negative reviews, comments or customer concerns can hurt you. Better to deal with the situation upfront by apologizing and trying to make it right.
3. The Social Media Trap
Our society is hooked on social media. But if you aren't careful with your social networks, they can result in damaging consequences to your professional reputation.
If you have a business, then it is important to make sure that you are not sharing too much information with potential customers. Often, we make this mistake by accident, not realizing that anyone can check out our facebook and twitter feeds.
If you have a habit of posting controversial opinions or personal photos that may compromise your professional reputation, it's time to clean up your act on the internet.
Review your feeds for anything that could potentially turn consumers off. Delete or hide posts that might offend. And, whenever possible make any personal social media account "private".
4. Getting (Search) Results
If you don't know much about the art of SEO, then now is a good time to read up on how links, images, and your site's layout can determine how Google places you in rankings.
Making your site user-friendly and providing useful content, easy to navigate tabs and menus, and an option for visitors to contact you are crucial components for businesses.
Check out other websites that have these vital qualities to use as a guide.
For inspiration, check out Sandsational Sparkle, a wedding service provider that makes the most of their site by incorporating key features that attract consumers and help them to climb local rankings.
5. Run a Free Reputation Audit
If you are new to online reputation management, starting at ground zero can be overwhelming.
Once your reputation is on solid ground, it's much easier to maintain your brand's image on the web.
Running a free reputation audit can give you the best perspective of how others view you.
You might be pleasantly surprised. Or you might find out that your online reputation needs some work.
Either way, it's best to know where you stand, so you can formulate a plan of action if necessary to get to where you want to be.
Need Help Building a Better Online Reputation?
If you have received less-than-positive online reviews or if your audit turns up negative information, then you might consider calling in the experts.
Even if you are just starting out, or if you are an established business trying to gain rankings, a professional reputation repair service can help you to achieve your online goals.
Contact us to start getting real results building or repairing your brand reputation today!