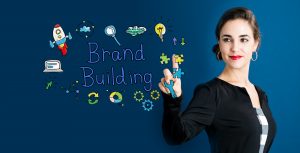 About 66 percent of Americans (north of 200 million people) seek dental services on a regular basis.
As the owner of a dental practice, this is good news. It means your practice has the potential to serve thousands of customers annually. The bad news, though, is these customers won't come on a silver platter. If your business has no visibility (both online and offline), you can as well forget about having your fair share of this market.
What must you do, then?
Simple. You need to hire a branding specialist to craft and implement a branding strategy that will take your practice to the next level.
But how do you know it's time to invest in branding? In this article, we're sharing the signs your practice needs a brand strategist.
1. You Aren't Getting Enough Customers
Of course, the surest sign your dental practice needs a brand strategist is an acute lack of customers.
You've tried everything, from offering your services at throwaway prices to investing in a website, but nothing gives. The problem is nobody knows about your practice.
So if you're getting a handful of customers, it's time to stop trying to figure out what you're doing wrong and hire a brand strategist.
Once they're done building your brand, foot traffic to your practice will definitely increase.
2. You Don't Like How Your Logo Looks
As a dentist, it's easy to think that all patients need in a dental clinic is top-rate dentists and high-quality patient services.
After all, logos and other branding elements don't attend to patients. People do.
You are right, but there is one problem. Before potential customers know how qualified and experienced you are, they must know your practice exists. And one of the best ways to make your practice known to them is having an attractive logo.
Look at your current logo. Wait, would you rather not look it? Or, does it look like something you would pull off a stock image site?
If you don't like how your logo looks, there is only one way out: hiring a brand strategist. They will come on board and help you to design a unique and eye-catching logo.
3. You Don't Know What Your Dental Practice Stands For
What exactly should a dental practice stand for apart from providing quality patient services?
If this is the question you're asking yourself, it's highly likely your practice doesn't stand for anything in particular.
You see, today's modern consumer only wants to be associated with brands that represent certain values. If they don't know what your practice stands for, they will move on to another dentist.
It's time to hire a brand specialist to craft a message that resonates with your target market. If your aim is to be a family dental clinic, the message would be different from that of a practice that targets millennials.
4. Your Website Lacks Content
Did you know it's possible to brand your dental practice with content?
If you don't, you're forgiven! Many business owners rarely think about content when crafting a branding strategy. Sure, the primary role of content is to inform and entertain, but it also goes a long way in establishing your brand as an authority in a particular industry.
With that in mind, does your dental practice's website have content? Perhaps you're thinking "well, I have an about us page, a contact us page, and a couple of other pages here and there, so what more content do I need?"
In this case, you can't be forgiven. Not investing in content will hurt your search engine rankings and reduce your online traffic.
But when you invest in the right content, your site will not only get 7.8 more traffic than other sites, but also establish you as an industry leader.
To find content ideas, look at what your practice offers, and develop content around those services. Whitlock Orthodontics, for instance, crafts content around braces and other orthodontic subjects.
A brand strategist will take over the task of content idea formulation.
5. Your Dental Practice Is Growing
This might catch you by surprise.
You haven't invested in any branding efforts but, somehow, your dental practice keeps getting customers.
This could be due to a number of reasons: your practice could be the only one in your locality, or you're offering superb patient services, and patients are going around marketing the clinic via word-of-mouth.
Whatever form of luck is working for you, don't rest too easy. Soon another practice will open in the same locality, and it will grab a share of your customers.
The smart thing to do here is to capitalize on the opportunity and strengthen your brand. You already have the customers, so it's even easier to conduct a survey and gather information on what it is they want their favorite dental clinic to have.
With a clear brand identity, you'll increase customer loyalty and the practice will be able to fend off competition from other upcoming practices.
Ready to take this on?
Did we just hear a yes?
Listen. You can't do this on your own. Focus on what you do best – which is treating dental problems – and let a brand strategist take care of this.
6. Your Reputation Isn't Great
It's not uncommon for dental practices to have a bad reputation.
Perhaps your front office employees aren't great with customer service, so they end up annoying some customers. These customers tell their friends about the awful experience they had in your practice or, worse, go online and share their views with the world.
If your reputation isn't something you're proud of, you need a branding specialist to repair it. This professional knows how to clean up a bad reputation, and soon enough your practice will have a clean slate.
Let a Brand Strategist Take Your Practice to the Next Level
Branding is an essential marketing tool for dental practices.
It'll give your practice a competitive edge, build customer loyalty, accelerate growth and reduce your marketing and advertising costs. But to get there, you need to know the signs your practice needs a brand strategist, and then take the action to hire.
In the meantime, take a look at our reputation management services, and get in touch if you have any questions.