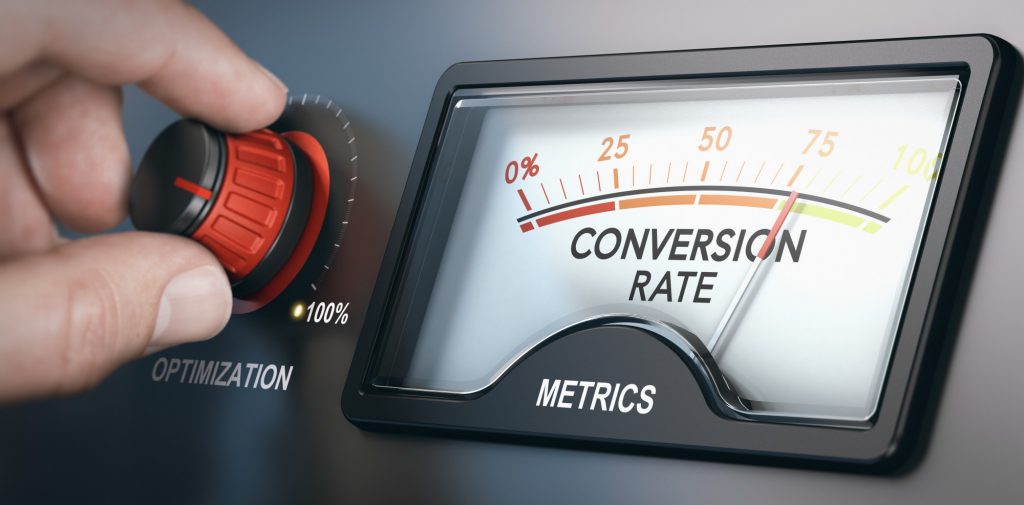 Around 60% of searches are done on mobile devices. 
That's why understanding SEO tactics are becoming increasingly important. You have to be aware of how to index for mobile as well as desktop. You have to be aware of the trends and what works in specific industries when it comes to SEO. 
If you want to be daring and risky, you have to know what's happening in the SEO world. You have to be willing to try new things to leap ahead of your competition. 
If you want to increase traffic, build more backlinks, and try something new, you'll be amazed by these risky SEO tactics. 
1. Retesting Headlines and Meta Tags
Testing can be a good thing. However, if you are constantly retesting because you want perfection, it can hurt the traffic to your website. 
You have to figure out what works for your website and what doesn't work. Sometimes retesting something over and over again can hurt the traffic to your website because it's inconsistent. 
Although it's risky, you should test different headlines and meta tags, but eventually, stick with something that works for your website that you don't want to change. 
2. Redesigning Your Website
Sometimes redesigning your website is a risky SEO move because everyone is familiar with your site will have to familiarize themselves again. 
In the long run, however, redesigning your website can help improve it's ranking and SEO traffic with Google.
3. Avoid Article Spinning
This is a risky move that never pays off. 
With a lot of business having blogs, there's more content than ever that's respun. That means the articles are just a spin of another article. It's essentially taking the content from elsewhere and respinning it for your website. 
In addition, Google does not like article spinning. They will see it as copycat articles and not give it a favorable ranking. 
If you want to avoid this risk, you need to produce quality and original content. You need to produce content that helps people. 
That means having original research. It also means writing content that is above-average and not just having content on your blog to rank. 
4. Keyword Stuffing
Another risky move that doesn't pay off for your blog or your website is keyword stuffing. 
While it's important to know what keywords will help your website rank higher, you should avoid stuffing a whole bunch of keywords into the website. 
It's important to know what keywords to use in the heading and throughout the content a couple of times, but as soon as you start stuffing the keywords, you risk making it sound unnatural. 
You risk making your article sound like it was designed around that one keyword instead of trying to help people with a unique article that happens to have good keywords. 
5. Write 1,000 Words or More
Nowadays, websites are rewarded for writing longer-form content. 
It's risky to write longer content. It takes longer, and as a result, you produce fewer articles per month. It can help your rankings, though.
In fact, websites with longer-form articles tend to perform better on search rankings. This is due to the fact that these articles are more in-depth, more researched, and provide more insight than short-form articles. 
If you want to help the ranking on your website, then writing long-form content is a risk worth taking. 
However, be prepared to do more research and write fewer articles because it will take more time to write these articles. 
If you want to buy and download pre-written, long-form, and quality articles, check out Partica. 
6. Microsites
Microsites are like a sister to the main site. If someone clicks on a hyperlink that says "cookies on your baking website", it could take them to a microsite about cookie recipes. 
Microsites work well because they provide extra value to the reader. If someone wants to learn about something that extends beyond the information your site provides, you can have a microsite that helps with SEO and search rankings. 
However, it's important to remember that these microsites need to be relevant and useful to the reader. Don't create a microsite that does nothing for the reader. 
7. Negative SEO
Lastly, this is a risk not worth taking.
It's when you sabotage your competitor's SEO by hacking their website. It's also copying the content and putting it all over your website. 
This is a risk you should never try against another business. It's unethical and it can hurt your business. While Google does not say it's illegal, it's considered an unethical practice and it's very difficult to accomplish. 
Overall, with these 7 risky SEO tactics, you can figure out what you should risk and what you shouldn't risk in your business. It can help you level up your SEO strategy and be more innovative. 
Why You Should Try These SEO Tactics 
Your business should try these risky SEO tactics because a lot of them can work and help your site rank higher. Yet you should also be aware of the tactics that don't work. You should be aware when you're about to try taking a risk that may hurt your business. 
Overall, if they are done right, these SEO risks can help you better engage with your audience. It can help you figure out what kind of content you want on your site and what kind of content works best. Using these strategies can help you connect with your audience and rank better. 
If you liked this article, you can check out more like it by visiting our website.