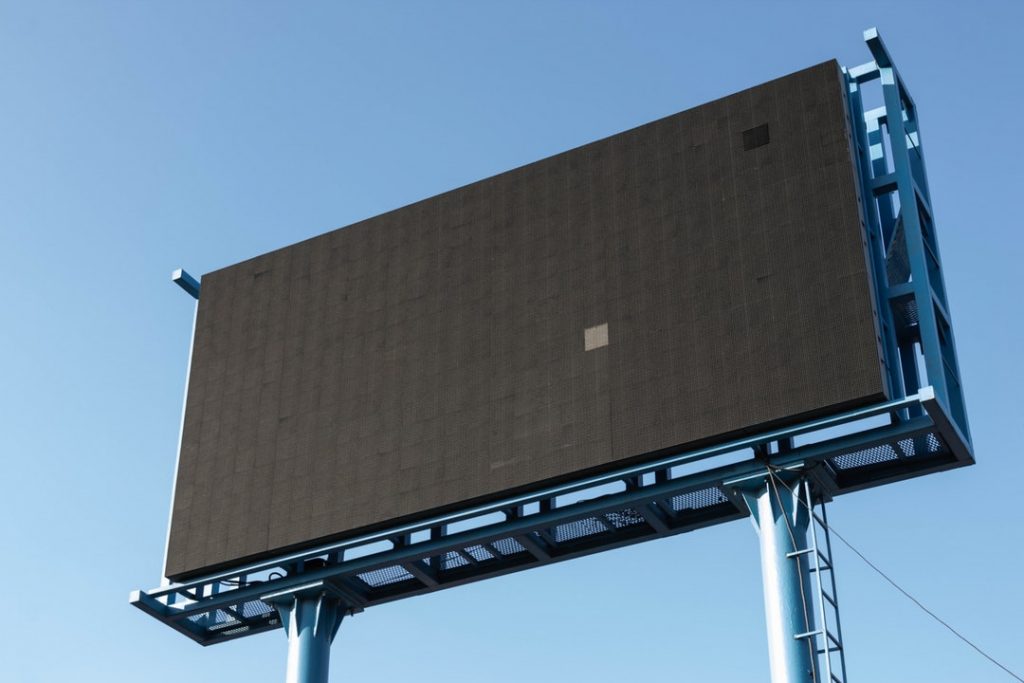 Billboards are one of the most widely used forms of outdoor advertising. With 218 million people driving on highways in the U.S., it's no wonder billboards are so popular. 
From billboard printing and design tips, we've rounded up everything you need to know about billboard marketing. This is your go-to guide to printing successful billboards.
The Printing Process
Billboards are one of the largest forms of outdoor advertising available. Because of the size and scale of a billboard, the printing process should be done by a professional at Clear Channel Outdoor who specializes in billboard services.
Billboards are often printed using offset lithography. Using this method, a metal printing plate holds the billboard image. Ink color templates are prepared, and the color is transferred to the plate using a rubber blanket. The ink goes from the rubber blanket onto the vinyl. Black will usually get printed first followed by cyan, magenta, and yellow.
Billboards are also commonly printed with wide format printers today. Using a wide print roll the printer can actually use large nozzles to apply the paint directly onto the vinyl. You'll see a vivid image with photorealistic quality. After the ink is dry, the billboard will be laminated, and an adhesive is applied to the back so that it can be mounted.
Choosing Materials
The most common billboard material used is vinyl. Vinyl is anti-UV, non-flammable, water-resistant, and it won't mildew. Vinyl also doesn't fade so your image will stay vibrant for longer.
A few of the most common forms of ink are solvent-based ink, latex ink, and UV curable ink. Solvent-based ink dries quickly and sticks well to surfaces. Latex ink is dry once it leaves the printer and is environmentally friendly. UV curable ink will dry once it's exposed to ultraviolet light with no odor.
To print using offset lithography, you need the image to be offset on a rubber blanket before it gets transferred to vinyl. Using a wide-format printer, you can print straight onto the vinyl.
Billboard Printing Tips
The different printing methods and materials each come with their own advantages. If you need your billboard to be laminated and almost immediately, for example, using UV curable ink is the way to go since it dries instantly.
Using contrasting colors when printing can also help with the readability of your billboard. Black and white, as well as primary colors such as red, blue, and yellow print well and, have great readability. 
Large font, bold will help keep your message clear as well. You can also use a drop shadow to improve readability.
The Design
When it comes to the design, you want your billboard to stand out. Use large fonts and text to make sure your billboard is readable from a far distance. Less is more when it comes to copy. Your audience is sometimes driving by at high speeds, so you need to grab their attention.
If you're printing a billboard on a building, you have a lot more freedom with your design. People are often walking by or even standing or looking at the wall from an office for long periods of time.
Billboard Advertising Matters to Your Marketing
Billboard printing is a great way to market your brand. These high-impact signs can reach thousands of people each day.
Whether your billboard is going on the highway or on a building, these huge displays are made to captivate your customers. For more marketing tips, visit the blog section for great guides and resources.