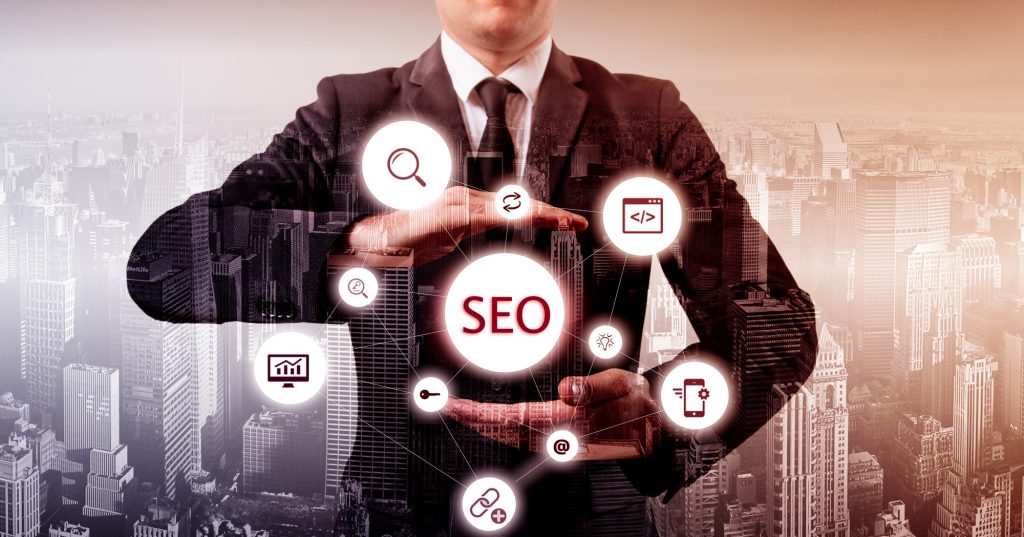 According to the SEO Tribunal, 92% of those performing a search select a business based on the first page of search results. This means that most of the people who are seeking information via search engines rely on the best businesses to be front and center on the results page. They aren't looking to spend a lot of time looking for the perfect answer to their question.
How do you get on the first page of search results? You have to optimize your business website for search engines. 
Continue reading this Beginner's Guide to SEO to learn everything you need to make your company's website thrive.
What Is SEO?
Search Engine Optimization is the process that you must take part in to get your business listed on the first page or two of a search engine. SEO is all about learning what your audience's intention is and how to make your website accessible to the search engine's result page.
SEO is a great way to not only bring traffic to your website but to also grow your business. You can expect to find that your business is bringing in new customers and generating more sales and a larger profit.
How Important Is SEO to Your Business's Online Success?
Let's look at it this way, only 10% of web traffic to your website will come from paying to rank higher in a search. Over half of your website traffic will come from an organic search.
You can pour money into advertising, but SEO is still going to be the missing link to the success of your business's online presence. The bulk of your website traffic comes from organic search results.
There are approximately 10 organic search results per page in a Google search. Organic search results are from websites that have done a good job of optimizing their website. They are not on the page because they paid for the result by way of advertisement. 
Search engines are not going to become irrelevant any time soon. So, the sooner you learn how to use SEO on your website, the sooner you will have more traffic to your website.
Tip #1: Create Relevant Content
The main thing that is going to draw traffic to your website is having quality, relevant content for your audience to view. If your content isn't useful to the reader, they won't continue reading everything on your site.
A blog is a great way to routinely post high-quality content without cramming too much information on your website.
Tip #2: It's About More Than Having Good Content
It's important to have everything that your audience is looking for on the landing page. Make sure you have links to important and/or related topics.
If you are a physical business, in addition to having an online presence, you need to have your contact information in an easy to find location. 
You want to avoid overstuffing your articles with keywords and embedding them into hidden text that only the search engine can see. You don't want to have a site made up of copied or stolen text from other websites.
Deceiving the search engine to garner results will end up ruining your online reputation. 
Tip #3: Have Videos on Your Website
Your business is more likely to land on the first page of a search engine, as long as you have it properly optimized. People are more likely to watch a video than they are likely to read through an entire block of text.
It is simpler to gather the information that you are looking for when you watch a video. Videos are more engaging and keep the audience's attention longer than a long blog post. Integrating videos into your text will help to boost your search engine rank.
Tip #4: Mobile Accessibility
Your website has to be compatible with mobile devices. If your website takes too long to load, you lose potential clients.  No one wants to spend more than a few seconds to see the information that your website might provide to them. 
In addition to your website being mobile-friendly, your website should be available to all people regardless of their ability to see and hear. You can wager that your business will grow even more if disabled individuals can access the information on your website. 
Tip #5: Choosing the Right Keyword
There are so many resources available that will tell you how your website will rank in the search engine. Researching high ranking keywords will help you to improve your rank on the search engine results page.
Having optimized content with a primary keyword drawing the attention of a search engine is so important to the success of your online presence. Customize your URL to have a relevant keyword or phrase in it.
You need to have a high-ranking phrase sprinkled all throughout your website without being overused or awkwardly placed. It will help your content stand out when Google or Bing reaches out to all of the websites relating to the search.
Tip #6: Design Your Website for SEO
You already know that your website needs to be optimized for search engines. If you don't know how to do this, you don't need to worry. You can hire an SEO company to do this for you. In this guide to SEO, Noble Webworks can help you design your website with search engine optimization in mind. 
Tip #7: Follow the Latest SEO Trends
In this age of technology, you have to be able to keep up with the fast-paced changes in SEO. These changes are meant to improve the way that search engines find your website for their search results page.
If you can't keep up with the changes, you may have to hire a professional to do this for you. There's nothing wrong with asking for help to get your website to rank higher on the search engine's results page.
Utilize the Beginner's Guide to SEO Today
With this beginner's guide to SEO, you will generate more quality, organic web traffic to your website in no time at all (as long as you are willing to put in the work!).
If you found this post helpful, make sure you check out our posts on SEO and related topics.