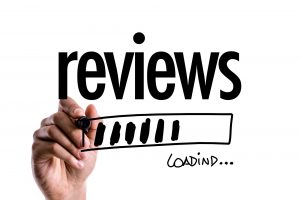 You know what never goes viral? An ecstatic review. Instead, you're sooner to see a scathing review go viral.
Damage control is often the only concern for business owners. Responding to positive feedback is often sidelined because business owners are busy trying to repair situations that could result in the loss of a client.
However, you have to engage your entire audience base. You need to respond to those who give you positive reviews so you can convert them into a loyal customer. When 88% of consumers trust online reviews, it's essential to manage them well.
The benefits of responding to reviews are endless. You'll attract new customers and keep some of the disgruntled ones. With engaging, thoughtful, relevant responses you can have a radical impact on both revenue and retention rates.
Here's what you need to know about responding to the good, the bad, and the ugly in Google reviews:
Take a Breath
If the review is bad, you initially might want to hastily respond to the rude customer without completely thinking things through. Take a second, walk around your desk, and then sit back down to compose a response.
There are a set of standard review responses that you can use to respond, or you can really tailor your message to the specifics of the issue at hand. When people search for your company, they will see the Google reviews and how you handled them.
What's important is that you respond in a polite, factual manner. If other customers see that the negative review went unresponded, it's telling them that you don't care about your customers. Responding to complaints will help your customer service levels and advocacy.
Sometimes, a disgruntled consumer just wants to be heard. Hear them, and then let them know you'll be happy to resolve the issue. If there is no solution, apologize if a mistake was made and move on.
Prioritize Those Who Prioritize You
Time management is an important aspect of a successful business owner. It's important to give yourself time to respond to customer reviews and Google reviews. Here's a general rule of thumb: the longer their review is, the more time you can spend responding.
Personalize the reviews and include the name of the reviewer. Don't give a generic response. It doesn't build a relationship between you two. If someone leaves a glowing review or highlights something about your business, acknowledge that you read the review and thank them for their support.
The Google Reviews Map
Google reviews matter when it comes to your online reputation. There are many ways to write a response to the Google reviews in the name of your company.
Your response will vary depending on the context, the consumer, and the nature of the transaction. Create a reviews map that will lead you to the necessary steps based on the nature of the review
Connect
Create a personal connection by saying their name. Take a breath before responding to the bad reviews, and then respond with strength and kindness. Respond to the positive reviews by letting them know you read the review and appreciate their support and kind words.
Your online reputation can make or break your business. For more tips, tricks, and advice on managing your online reputation, contact us today.