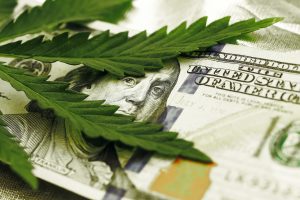 The legalization of marijuana has opened doors for many new cannabis businesses to enter the industry.
As more and more states are welcoming recreational and medicinal smokers, economies are improving thanks to quality vendors. This is great for the culture of cannabis as a whole. Yet, it means the competition is getting bigger, too.
No matter how great your cannabis business is, you need brand monitoring to create a strong stance in the market.
A branding specialist you can trust is like insurance for how current and potential customers think of you.
Here are four benefits of hiring a specialist.
1. Be More Than a Stoner
Some people have the misconception that cannabis is all about getting a high.
However, they don't realize the art of cultivating different strands and techniques to create an experience. Brand monitoring can help identify how to set yourself apart.
It makes you focus on a niche market and gives you a way to relate to potential consumers. Some companies will choose to be the fun, laid-back "stoner" type of image. Others may want a more sophisticated approach to selling cannabis, like for medicinal users or smokers looking for top quality strands.
Whatever your direction, a monitoring service will verify if your brand is on the right path.
2. Good Reviews Lead to More Rewards
Another benefit of monitoring your brand is the ability to see trends in how people perceive you.
One of the most direct forms of getting feedback is through user reviews. However, when you're running a shop or fulfilling orders all day, it can be difficult to get online and see what people are saying.
Hiring a specialist can help you stay on top of all parts of your business. They will give you the important takeaways from all your good and bad reviews. This is a great way to know what is working for your customers, and what you need to improve as well.
Plus, reviews are another opportunity to keep the conversation going.
Responding to good reviews shows customers you are just as excited about a nice high as they are. For bad reviews, an effort to make things right expresses you care about quality service and good business.
Reviews matter to potential employees, too. They will be snooping your site to see the kind of work culture available. For more information on cannabis careers, click here.
3. Image Is Everything
At the end of the day, your brand is your image.
Building a strong brand is at the heart of a successful business in any industry. Your messaging should be consistent across different social media channels, your website, and your in-store locations.
Having a brand monitoring professional ensures all your efforts are in sync. They can boost user engagement with more followers and likes on social services. They can also improve your search engine strategies to further expand brand awareness and recognition.
Build Your Business with the Help of Brand Monitoring
These days, you need to do more than sell good strands to stay ahead in the cannabis industry.
A strong branding strategy is one of the most powerful tools you can invest in. It helps potential consumers know exactly who you are and creates a relationship with current customers.
Contact us today to talk about your branding options.