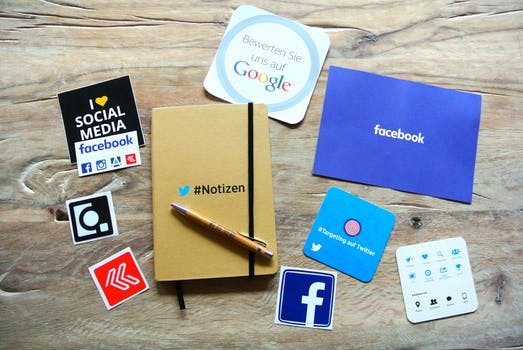 As a B2B tech company, it's easy to feel left out of the social media loop. B2C strategies dominate the social media marketing conversation. Worse, it can lead to adopting the wrong strategy for your company. 
34% of B2B buyers stop engaging with companies that promote content that's irrelevant to their needs. In this article, you'll learn how to craft a compelling B2B social media strategy that truly speaks to your buyers. 
Listen More
You don't have to be a mind reader to know what your buyers want. They're telling you loud and clear, but are you listening?
If you're in the dark, it's time to listen more — literally. Social listening is the process of tracking and analyzing the social media behavior of your current and potential followers. 
Track the following:
Any @ mentions on social media
Your competition's B2B social media strategy
Your followers' likes, shares, and comments
Social media complaints directed at you (and your competition)
Any praise directed at you and your competition
Your competition's customer responses
Your competition's follower growth
Brands your customers follow 
You'll definitely want to use a social media management software of some kind, like Hootsuite, Tweetdeck, or Buffer. These platforms let you manage multiple accounts at once, so you can view all activity from one convenient dashboard. 
Create a B2B Buyer Profile
Social listening is a type of market research. Through multiple research methods, like focus groups and surveys, you can dig even deeper into the wants, needs, and concerns of your buyers. This produces a more complete B2B buyer's profile. 
A B2B buyer's profile, or persona, should include target industries, purchasing cycle behaviors, their buyer's journey stage, company size, budget, concerns, and priorities. The more information you have about your target audience, the more relevant your content will be. 
Like individual consumers, B2B customers go through a buyer's journey of their own. But don't confuse the two! Data shows that the B2B buyer's journey is growing longer and more complicated, requiring a shift in B2B social media strategy. 
Let's explore which strategies resonate most with buyers.
Who's Getting B2B Social Media Right?
After all the research, you now have a strong idea of who your target audience is and what they want from your company.
Next, learn from the heavyweights in your industry. Not only is competitor research critical but so is a track record of successful B2B social media.
A major B2B marketing success story is none other than IBM. IBM's social media storytelling strategy communicates and converts across multiple marketing channels. This is a strong example of both cross and integrative marketing strategy for B2B tech companies. 
IBM isn't the only one killing it at social media. Fellow B2B tech companies like Cisco, Oracle, Intel, and Salesforce aren't afraid to show their personalities on social media, either. 
The Best Content For B2B Social Media Strategy
It's a lot easier to craft content appropriate for your audience with a buyer's profile by your side. To get a head start on your content plan, the following content works well with B2B buyers specifically:
Industry whitepapers
Infographics
Industry blogs and publications
Webinars
Product Descriptions
Case studies
Reviews
Linkedin Blogs
These are important to have in your B2B social media arsenal. They can easily be shared (and re-shared) across all major social networks. 
Don't underestimate the importance of compelling service descriptions either. When done correctly, these can have considerable marketing power on social media. Take a look at how this B2B IT provider presents their services to get an idea: https://www.charlotteitsolutions.com/it-strategy-services.
Remember, not all social media networks are made alike. And not all are the right fit for your company. Let's explore where to best spend your marketing efforts!
Pick the Right Platforms
A surefire way to flush a marketing budget down the drain is to waste time on strategies that don't convert. Thorough research should reveal which social media sites your target audience prefers. That's where you need to focus on your social media marketing efforts. 
For example, your audience is more likely to use LinkedIn to discover, engage, and share content from B2B companies. But Snapchat? Not so much. 
However, if you want to recruit talent for your company, you may want to consider more "fun" networks like Snapchat or Instagram to promote your awesome company culture.  
The only way to truly know is to test it out. Run a few campaigns on multiple platforms to see which social media networks convert the best.
Go Live!
B2B tech companies are known for innovation. Just look to the countless TED talks that have gone viral on social media. Don't overlook this in your B2B social media strategy.
Start participating in conventions, panel talks, and live streams to generate excitement in your tech company. Even better, live content can be re-shared and reused across your marketing channels. 
Besides being the #1 social media network, this is another reason to market your B2B company with Facebook. You can go live from industry events to give followers an exciting inside look at your company. 
Consider building a YouTube channel as well or going live on Periscope from time to time. 
Analyze Your Results
Lastly, remember to track your B2B social media strategies every step of the way. This is another reason to invest in social media management software. You can't measure your results without good data!
Here's what to look for at the end of your campaign:
Website clicks
Web visitor bounce rate
Sales generated
Social shares
Email subscription rate
These are just a few metrics to analyze. What you analyze will depend largely on the goals you set for your B2B campaign. 
Do you want to grow brand awareness? Do you want to promote a new product to your audience? It's important to hone in on your goals before launching any marketing campaign.
Ready, Set, Share!
It's time to realize the potential of your B2B social media marketing. Start with these tips to discover the right path for your B2B tech company. But don't stop after one strategy!
You've just scratched the surface of digital marketing. Promote your innovation to the world with the latest insider marketing tips.
Want results even sooner? You got it! Talk to a specialist right now to launch your campaign ASAP.