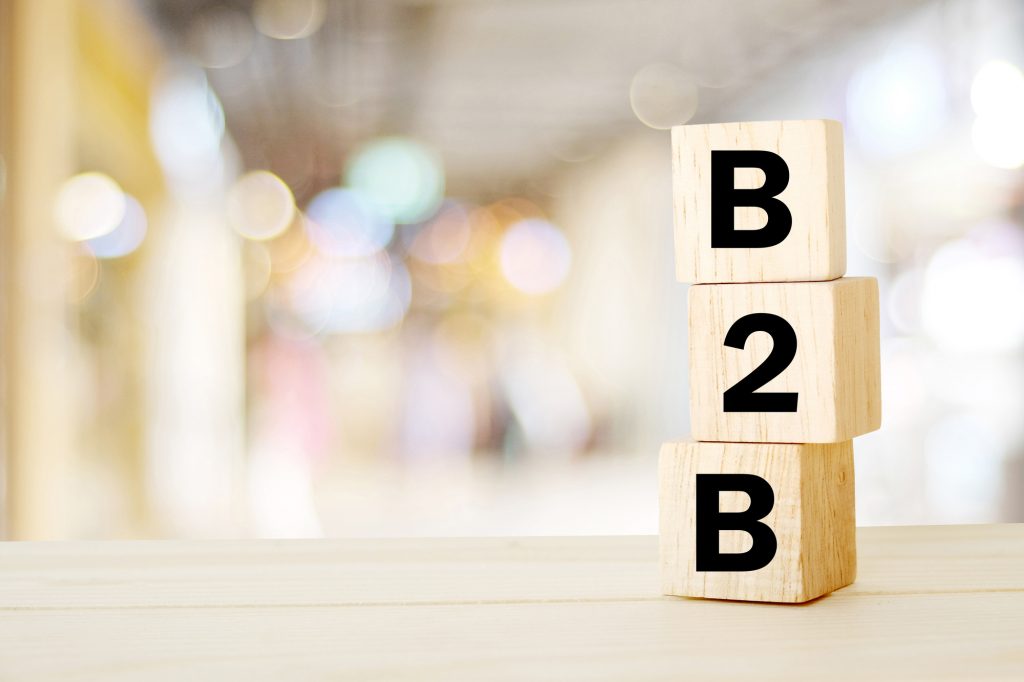 A lot of marketing research focuses on the more traditional B2C company. However, B2B marketing has its own trends that deserve to be closely looked at. 
As a B2B supplier, you just can't market things in the same way that you would market them to the general public. B2B marketing requires some unique approaches, and this industry is constantly changing and evolving with new innovation.
What are the latest B2B marketing trends for this year? We've pulled together some of our favorites here — keep reading to learn how to grow your B2B brand!
1. Pulling Customer Experience Together
A lot of times, people only think of customer experience (CX) in terms of B2C marketing.
We all know that in the B2C world, consumers care about things like a polished website, great customer support, and seamless ordering. But in the B2B world, your customers also value their experience. The more you invest in CX, the more loyal your customers will be.
Today, many companies sell products that are hard to differentiate between. A customer might like your products as much as they like the next brand's. But you can always set your brand apart by offering a better buying experience.
However, CX doesn't happen in a vacuum. To get results, you need to also offer a great employee experience and brand experience.
If your employees aren't committed, well-trained, and happy, then they can't offer a good CX. And if your brand as a whole isn't cohesive, your brand experience will fail your customers. This year, it's time to look for the connections in experience and pull CX together with the things that make it possible.
2. Having More Conversations
The age of automation means conversation-based marketing has fallen to a low. Today, people can chat with bots or hear automated instructions on the phone. But adding more conversation-based marketing can help balance out these impersonal changes.
Automation is great, but don't let it take over your business. Even B2B customers like to feel that there are real people on the other end, taking care of them. Add personalization and humanity to your marketing efforts where you can.
3. Moving Video Content Forward
Video remains an important part of B2B marketing. It can show much more than text or still images, such as how your products look in practice. This year, expect to see even more advances in the use of video content.
Start looking for ways to set your video content apart. From short clips to full-length interviews, engaging and informative videos will help B2B customers get interested in your approach. Again, this is another great place to add the human touch to your marketing.
4. Using Better Analytics
How do you know if your B2B marketing strategies are working?
You'll need to know how to interpret data and use it to make business decisions. New tech tools make data gathering and interpreting easier than ever before. Now, there's no excuse for not having better analytics.
For example, you can now access data in real time, so you can see how your marketing decisions change things by the day, hour, and minute. This allows you to make changes quickly, before big problems arise. If something isn't working, you should fix it fast. 
Make sure measurement is part of your planning process. How will you know if a new tactic is successful? This question should be at the forefront of your marketing efforts, not an afterthought. 
You can use tools like AI to sift through mass amounts of data and pull out the most important things. This frees up your employees to spend more time analyzing and acting on the data, instead of looking for it.
Consider which kinds of data are important to your business, and which aren't. This will help you stop wasting time on the information that doesn't really matter.
5. Engaging on Social Media
Social media isn't just for B2C brands. It can also help a B2B company gain a larger following, with more customers.
Just like a B2C company, your B2B company should consider things like brand voice and target audience. Your social media might be a little more serious than that of some B2C sellers, but it depends on your niche and audience. Make sure it's interesting and fun for users to visit your branded social media sites.
6. Improving Content Marketing
Content marketing is far from over, and this year is sure to see new improvements in the way it's used.
It's easy for companies to fall into content marketing pitfalls. For example, does your content focus more on keywords than on adding value? The best SEO techniques won't help if you aren't posting interesting, high-quality content.
Now is a good time to go over your content marketing strategy and see if anything needs to be changed. Try starting the year with a strong content marketing plan.
Don't forget to decide on which data you'll use to measure your results. Use your blog and the rest of your website to highlight your industry knowledge — for an example of how to do it, read more now.
7. Sending Branded Products
It's all too easy for businesses to ignore the many marketing flyers, emails, and other paper and online communications they get. Branded products are becoming an essential way for your B2B brand to send out.
Try sending anything from an ebook to a candy assortment to get the attention of brand you'd like to target. Figure out which branded products will be useful and interesting to the staff, and make sure to send them to the right department.
How Will You Harness the Future of B2B Marketing?
These B2B marketing trends take old concepts and revolutionize them for the modern marketing world. Don't wait to get ahead of the B2B marketing game. Staying on the cutting edge will help you pull ahead of your competitors. 
Looking for more marketing ideas? Don't miss our positive marketing tips here.