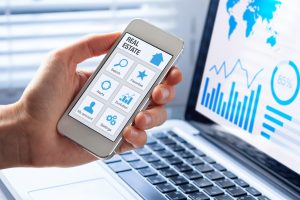 You have a beautiful logo, a professional website and a catchy name for your real estate firm. Maybe you even have a clever and memorable slogan. What more do you need?
If prospects aren't coming through your doors in droves, then it's likely because you lack a branding strategy. It takes more than a professional appearance to convert prospects into clients.
Without proper Realtor(R) branding, you're just another real estate agent in the crowd. The key is to make yourself stand out from the rest.
In the following guide, we'll cover why branding is so important and how you can improve yours to attract more leads.
Why Do You Need Realtor(R) Branding?
When you think of your favorite brands, likely you have a persona, motto, and image in mind. For example, McDonald's, FedEx, and various other corporations spend millions on building and executing their branding.
Customers and prospects know what they're about and what to expect from them because they push their message every chance they get.
In the real estate industry, home buyers are looking for an agent that is personable and authoritative. They want to know they can trust you to find them the home they want and within their budget.
But before they reach out to your office, they see your message. This should be displayed on your website, social media accounts, brochures and anywhere else you market your services.
Now, let's review how you can put Realtor(R) branding to use.
Find a Niche
In the beginning, you may consider targeting all markets. But this will only give you more competition than you can handle.
Instead, focus on a niche, such as single-family homes in particular cities. Or maybe help home buyers find land and manufactured home packages.
If you specialize in investing, as Hen House Investments does, then you can find particular properties to target in your marketing messages. For example, agricultural land or condominiums.
This way, people will know they can come to you when they need something in your niche.
Become an Authority in Your Niche
The best way to go about this is to become a thought leader. You can do this by writing articles for your own blog and others. Or by participating in interviews and speaking events.
Voicing your expertise and advice in your niche will further enhance your personal brand. People will grow to trust you and will come to you when they need help.
Engage with Your Audience On Social Media
Another way to expand your Realtor(R) branding is through social media engagement. Don't just use your accounts to post the blogs you publish.
Make sure you're starting and engaging in conversations with your target market. The comments you make on social media are seen by their followers, which furthers your reach.
Expert Management of Your Brand
Once you establish your brand, it's important to maintain its image. One reputation killer is negative online reviews.
At Reputation Results, we specialize in helping businesses maintain their reputations. We begin by offering a free reputation audit. Then implement our reputation services to build up your positive online reviews.
If you are dealing with negative reviews or no reviews at all, we can help. Contact us today to see how we can help!