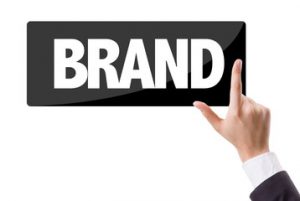 Did you know that a whopping one-third of the global population is active on social media? If your small business isn't already leveraging the power of all those users to promote your brand, it's time to dust off that Facebook page you built in 2012 or get yourself on Instagram, stat.
While social media marketing is big business — and a complicated business, at that — here are three of the top methods of brand building through social media.
Visual Content — Pictures, Videos, and Graphics
A video posted on Facebook receives 135% more organic reach than a photo. On Twitter, videos are retweeted six times more than photo tweets. And YouTube is not just a place to watch cute animal videos or the latest offering from DJ Khaled. It's actually the second-largest search engine in the world.
It's clear, then, that creating videos related to your business is crucial to building your brand. For example, take a look at OB One Communications, which uses video testimonials to great effect on its website.
Don't have a full-service video production department? Sharing others' videos — with full credit, of course — will help boost audience engagement. And just because videos out-perform photos doesn't mean that you should abandon photos (or other graphic imagery) altogether. Even in the brave new world of social media, a picture is still worth a thousand words.
Additionally, branch out from Facebook and Twitter. Three of the most popular social networks are image-centric, so make sure to establish a presence on Instagram, Pinterest, and Snapchat, too.
To Promote Your Brand, Engage Your Audience
At its heart, social media is, well, social. Just sharing links to your latest blog post won't do much to promote your brand. Instead, capitalize on the interactive nature of social media to communicate with your followers.
When users reach out to your business with questions, complaints, or kudos, respond to them! Whether you take a sincere but friendly tone or a humorous, semi-snarky one (look at Denny's wildly successful social campaign for an example of how this is done right) depends on your brand, but conversation is one of the best ways to develop that brand, bar none.
Another great tactic? Solicit your users' opinions. Pose questions, post polls, encourage them to use brand-specific hashtags, ask to see their photos or videos that feature your product or service. People love to be heard, and your presence on social media can provide them that opportunity.
Use Influencers to Get the Word Out
The concept of influencers isn't new. Celebrities have been endorsing products since modern marketing began. The definition of influencers and their approach toward promoting products have both evolved, however.
Influencers no longer have to be TV or movie stars; instead, they are often lifestyle bloggers, YouTubers, or Instagram stars. And you can't simply pay them to promote your brand, either. Their own personal brand will have to dovetail with yours.
By and large, influencers truly believe in the products or companies that they agree to partner with — which actually adds to their credibility. Whether it's a food blogger creating recipes based on your product or an IG fitness guru who includes your protein bars in one of her pictures, the promotion becomes nearly seamless. And followers love it.
Lastly…
Along with social media marketing to promote your brand, make certain that your online reputation is spotless. How can you tell? Try this free reputation audit today, and contact Reputation Results if you have any questions.