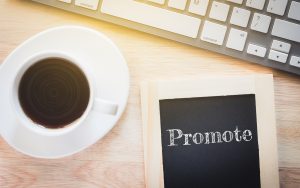 Facebook is reaching over 2 billion users and its influence only continues to grow. Millions of businesses are using Facebook pages and others still are using Instagram, which is also owned by Facebook
You need to promote your website on social media. It's no longer the trendy thing to do. It's a necessity now if you want your business to thrive and survive.
Promoting on social media isn't as easy it seems. There are many platforms and consumer usage varies with each one.
If you're planning to start promoting on social media, do take a moment to consider some tactics to get the most out of it.
Know Which Social Media Platform Your Audience Uses
If your business focuses on installment loans, you won't find a big audience on Instagram. Wire Lend, for example, gives out installment loans to people in Florida. This type of website can focus on Twitter and Facebook marketing.
You can click for more information about Wire Lend and see how it markets on social media.
A business that focuses on online shopping will do better on platforms like Facebook and Instagram. These platforms allow a company to build a voice with their consumer-base. Facebook is also notable for being the most popular platform to date.
If you're not sure which platform is best for you, you should get a reputation audit. This will also help your business deal with bad reviews and a dwindling online presence. This step will guide you in regaining a foothold with your target audience.
Use Videos to Promote Your Website
Visual aids help consumers retain information. Consumers have a 65% higher chance of clearly remembering a Facebook ad if it comes with a photo or video.
Videos are more engaging than a photo. You can squeeze in a strong message in less than 30 seconds and post it on Facebook or YouTube.
The technology for video interaction is also growing with the advent of VR technology. Even mobile devices can access the VR experience thanks to devices like Google Daydream VR. Your company can pioneer this new trend and use interactive VR videos to promote products and services.
Schedule When to Post on Social Media
More than half of the American population are under Central Time and Eastern Time zones. People tend to use different social media sites at different times. Schedule when to promote your website and on which platform to do so.
Studies show that posting on Facebook at 3 PM leads to the most clicks. Posting at 1 PM gets the most shares. Twitter works differently as the optimal time is on Wednesdays, between 5-6PM. This is because that period is when workers are on their break.
It is best to avoid posting during the early morning and late evening. During those periods people are not online. They are either still asleep or are on the road from work and school.
Promote Your Website on Social Media Now
Don't waste another second and get on social media.
Start sharing photos, links, and videos to your consumers. Interact with them and let them know you welcome their opinions. This builds your online status and trust with your consumers.
If you're still starting, you can begin by gaining more positive reviews. Building an online reputation the consumers can trust will boost your social media marketing results.
Not sure where to start? Contact us and we'll get you started.