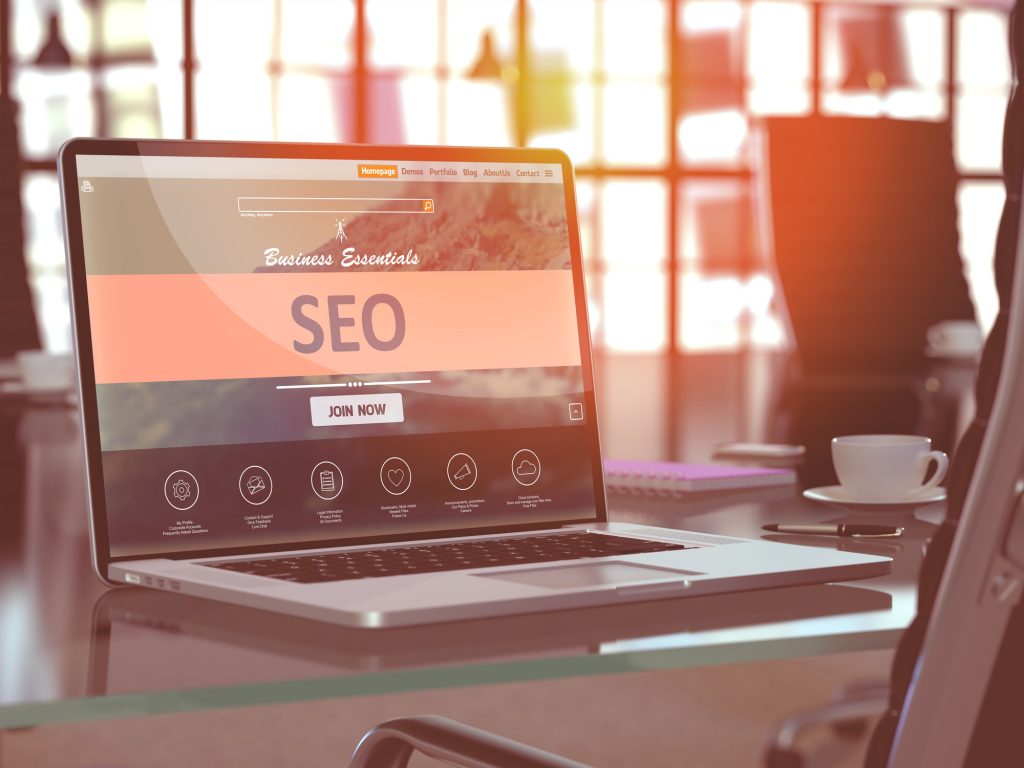 Are you struggling to generate website traffic and leads? Maybe your website rankings aren't reaching the top of the page. Either way, you might want to consider search engine optimization (SEO) this year.
SEO is a smart marketing strategy for businesses in any industry. With SEO, you can improve your ranking on search engines like Google.
Consumers can then find links to your website with ease. In fact, over 50% of all web traffic comes from organic searches. 
Unfortunately, 75% of searchers don't look beyond the first page of results. Without small business SEO, consumers might not find your website.
Still on the fence about becoming a smart marketer with SEO services? Here are nine benefits of SEO to keep in mind. 
Read on to learn more!
1. Generate Brand Awareness
One of the great benefits of small business SEO is the brand awareness you can start generating.
Consumers won't choose your business if they don't even realize you exist. With SEO, you can boost your ranking on search engines. Each time someone sees your brand name, you're generating awareness.
In fact, it takes an average of six impressions before people start becoming aware of a brand. Consistency and repetition over time are key to developing brand recognition.
Meanwhile, about 60% of consumers prefer shopping from familiar brands. People need to know you exist!
Over time, awareness can become brand recognition. The next time consumers need your product or service, they'll recall seeing your brand. They might even visit your website directly.
With search engine optimization, you can gather research to determine what your customers search for while online. Then, you can create content based on the questions they're asking. You can appear each time they ask Google a question.
The more often your website appears, the more likely they'll remember the help you provided.
2. Improve the User Experience
One of the most important SEO essentials to consider is your website.
Google prioritizes websites that are fast and easy to use. It uses mobile-first indexing to determine rankings, too. If your website isn't optimized for smaller screens, consumers could struggle to use your website.
They'll leave, causing your bounce rate to rise.
Instead, you can update your website to ensure the best possible user experience. A better user experience can provide better customer service to your visitors. If they have a pleasant experience on your website, it can benefit your brand's reputation.
If people leave frustrated, however, it could leave a bad taste in your mouth.
Updating your website with SEO in mind can ensure a better experience for everyone.
3. Gather High-Quality Leads
Remember, you can use SEO to appear each time someone asks a question or researches your product/service. These consumers are already interested in what you have to offer. You can leverage that existing interest.
When they visit your website, they can learn more about your brand and offerings. Consumers can see the unique value you offer. They'll see that you're a helpful, informative resource in the industry, too.
You could increase your chances of generating high-quality leads and sales as a result!
Make sure to end your blog posts with a strong call to action. For example, you can encourage people to contact you for help. Then, you can generate leads and connect with potential customers. 
With SEO services, you can get started right away.
4. Find Local Consumers
One of the most important SEO essentials to consider is your local SEO strategy.
Local SEO can make it easier for you to connect with nearby customers. For example, you can update your Google My Business (GMB) listing. Your GMB listing displays relevant information about your business, including your:
Name
Hours
Website
Address/directions
Customer reviews
Posts
Consumers can click on your GMB listing to get directions straight to your shop. They can call you from your listing, too. 
With local SEO, you can draw more people to your business and start boosting sales. 
5. Gain Credibility
Improving your website rankings can help you gain credibility in the industry.
Remember, most people don't look beyond the first page of results. Instead, they trust businesses at the top of the page. In fact, the top-ranking page gets the most traffic 49% of the time.
Once consumers click on your website, they'll recognize your experience and expertise.
Google looks for content that demonstrates EAT (expertise, authority, trustworthiness). You can demonstrate EAT to establish your credibility in the industry. Gaining credibility can help you boost brand trust and loyalty.
Then, you can retain customers for years, improving your ROI with repeat sales.
6. Remain Competitive
SEO makes it easier for small businesses to compete with big corporations, too.
Corporations can't throw money at Google to boost their rankings. Instead, they need to use white hat SEO tactics like everyone else. You can use SEO essentials and the latest trends to improve your website rankings.
Then, you can rank ahead of your competitors to start generating more business.
7. Lasting Longevity
Small business SEO is a smart marketing strategy because it offers longevity.
Once you improve your SEO ranking, it can take a while before someone gets ahead. Meanwhile, people can look through your blog content over the years. They'll see the helpful advice you've offered customers like them. 
Remaining on the first page of results can help you reach new customers for years to come.
8. Unite Your Marketing Strategy
SEO can benefit your entire marketing strategy. For example, you'll need to develop your content marketing strategy to create SEO content. Then, you can share your content using email marketing and social media.
Social media and email marketing can help you gain referral traffic. Gaining more traffic can boost your SEO ranking.
You can even use pay-per-click advertising to give your SEO ranking a boost!
9. Gather Valuable Data
As you start posting SEO-optimized content, you'll attract more visitors to your website. Then, you can review your analytics to learn more about your target audience.
The data you gather can help you make more informed decisions regarding your future campaigns. 
Step Up Search: 9 Lasting Benefits of Small Business SEO in 2021
Don't let your website rankings drop! Instead, consider these nine amazing benefits of small business SEO. With an SEO marketing strategy, you can give your business a boost online.
Experience these benefits firsthand by developing your own SEO strategy.
Searching for more useful tips and tricks? We're happy to help!
Explore our latest guides today to get started.