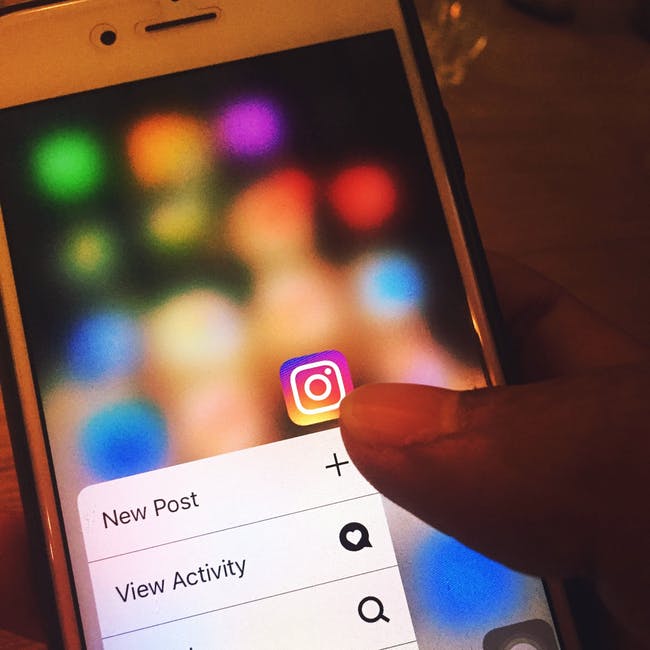 With a user base of over 1 billion active users, Instagram is one of the world's leading social platforms. Thanks to that massive install base, Instagram can be a great platform for businesses, too.
But did you know that you can buy Instagram likes to give your profile a boost?
Before you do, make sure you're aware of the pros and cons as detailed below.
The Case for Buying Instagram Likes
Though you might be skeptical, there are plenty of great reasons to purchase follows and likes on Instagram. Keep reading to learn more!
It's a Common Practice
If you follow any celebrities on your personal Instagram account, you've no doubt found yourself in awe of their massive follower count.
But we'll let you in on a little secret: Not all of those accounts are as authentic as they might seem. Quite a few celebrities purchase followers! In fact, estimates suggest that Kim Kardashian's account was 44% purchased or bot accounts.
Buying social follows isn't anything new, so why not give yourself a leg up on the competition?
It's Increases Visibility
Social platforms tend to boost the signal of accounts with large follower bases.
By increasing your follower count, you'll extend your reach to potential customers, thus giving you a way to grow your account organically. Therefore, you can expect to see results for days or even weeks after your purchase.
It's Easy and Affordable
Let's face it, digital marketing can be expensive. But thanks to companies like Famoid, you don't have to spend a fortune to buy Instagram likes.
You can buy as many as 25,000 IG followers for less than $200. That's an absolute bargain!
The Case Against Buying Instagram Likes
While working with an agency to boost your account can be a quick and easy way to get your profile some views, there are some drawbacks you'll need to consider. Some could even seriously impact your account!
Below, you'll find details on why it's not always a good idea to buy Instagram likes.
Followers Could Get Purged
Though buying follows and likes on Instagram might be common practice, that doesn't mean everyone is happy with it. In the past, Instagram has penalized accounts with ties to what it deemed as "inauthentic" accounts by purging followers.
The good news is that most companies will help you out should you lose followers. Moreover, your best bet is to partner with a company that only uses real, verifiable profiles.
Won't Necessarily Translate to Sales
Once you buy IG likes or followers, the company's obligation is complete. While you're buying real-life follows, that doesn't mean you're buying customers.
You'll still have to have a great sales funnel to make your Instagram marketing worth it.
Doesn't Make Up for Engaging Content
Purchasing followers might help you climb the social ranks temporarily, but if you hope to keep building your audience, you'll need a thorough content strategy. As such, it's important that you don't think of buying followers as a cornerstone of your marketing strategy, but as a stepping stone instead.
While it's fine to buy likes on Instagram or buy IG followers, make sure you're not relying on it too much.
Should You Buy Instagram Likes?: Our Final Thoughts
Ultimately, there's nothing wrong with buying follows and likes. It's a common and affordable practice that can greatly benefit smaller businesses that don't have a massive marketing budget.
Just make sure you're not planning to buy Instagram likes in place of posting great content and honing your sales funnel!
For more tips on growing your business, make sure to check out the rest of our blog!