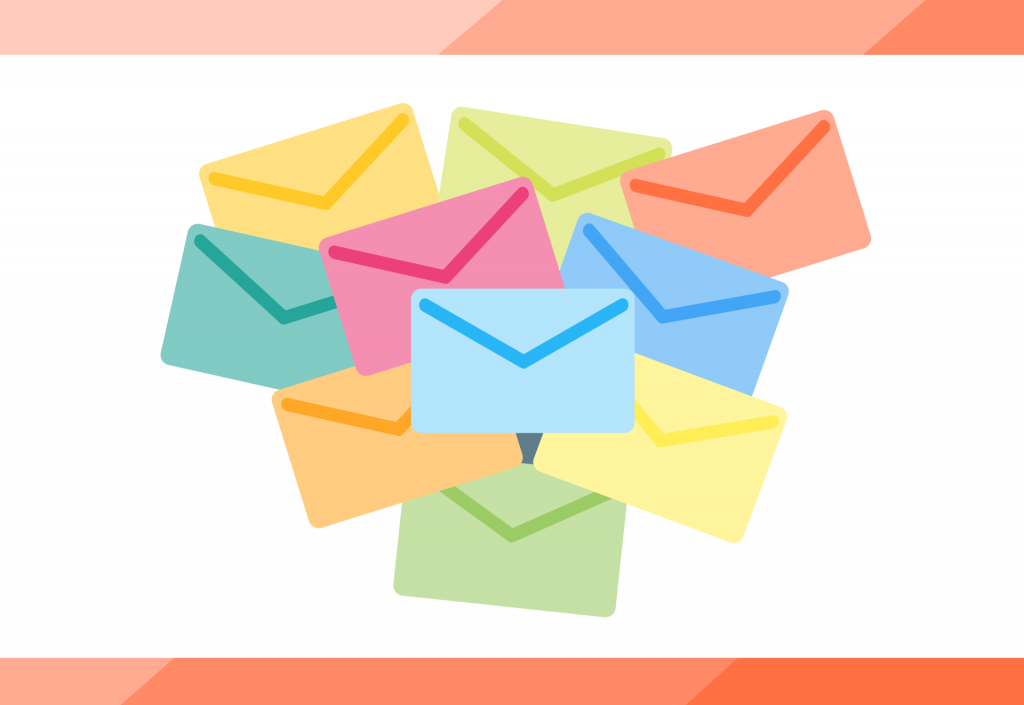 In 2022, more than 347.3 billion emails will be sent and received every day. The number of email users will also grow significantly in the near future. Experts estimate that by 2023, there will be about 4.3 billion email users globally.
These statistics indicate the importance of having a robust email marketing strategy for those who own businesses. The fact is consumers are using email, and any company that isn't doing so as well is losing out on a lucrative marketing opportunity.
Thankfully, there's a bevy of ‌popular‌ ‌email‌ ‌providers‌ ‌who make it easy for businesses to reach existing and potential clients any time they wish to. In today's post, we outline the seven ‌most‌ ‌popular‌ ‌email‌ ‌providers‌ ‌worldwide so you can make an informed choice when choosing an email provider.
What Makes a Good Email Provider?
Choosing the right email provider is critical to your business. The wrong provider can make an otherwise meticulously designed email marketing campaign fail miserably. Here are three top things that make a great email provider in 2021.
Efficient Management of Mailing Lists
Any email provider worth its sort must have efficient mailing list management as one of its staple features. You don't want to waste time and resources sending mail to people who don't exist or can't receive your email for some reason. Your email provider must make it easy to detect email bounces and delete those contacts, keeping your mailing list free of clutter.
Precise Segmentation of Mailing Lists
Segmentation of mailing lists entails identifying different customer groups in your contact list and targeting each group with precise promotional content. By doing so, it's easier to achieve your marketing goals. A good email provider makes mailing list segmentation an easy task.
Seamless Integration of Third-Party Software
The true power of an email provider is its ability to easily integrate with other business software. This is particularly the case for e-commerce platforms. 
A top email service provider should provide you with the means of combining the email's features with those of external software. This is made possible by means of corresponding extensions and APIs.
What Are the Most Popular‌ ‌Email‌ ‌Providers‌ ‌Currently?
Certainly, there are many other features that make an email provider, besides the ones we've outlined above. We'll touch on some of them as we discuss the most‌ ‌popular‌ ‌email‌ ‌providers in this section. Let's dive right into it.
1. Gmail
Gmail sits at the top of the ‌list‌ ‌of‌ ‌popular‌ ‌email‌ ‌providers and has consistently done so for years. It's a free service from Google that offers countless features for users. One of the top-selling aspects of Gmail is its extremely simple user interface. 
Other desirable features that you get to enjoy when you use Gmail include:
Ample Storage
When you sign up for Gmail, you immediately get 15GB of free storage. This storage can be used for Google Plus photos and Google Drive, besides your email and other things.
Rock-Solid Security
Security is critical, particularly at a time when cybersecurity is on the rise. With Gmail, you have access to security features that include HTTPS, an anti-spam shield, and malware and phishing protection. Gmail also offers a two-step authentication security feature.
Productivity Features
Users of Gmail can utilize numerous productivity features. Given that Gmail and Google Drive are integrated, users can send large-sized email attachments.
Gmail automatically organizes emails into four main tabs: Primary, Social, Promotions, and Updates. This saves you time when looking for an email.
Mobile Apps
Both iOS and Android users can access Gmail on mobile. This makes it easy to access your email on the go using your smartphone.
2. Outlook.com
Since its release, Outlook has been one of the most‌ ‌popular‌ ‌free‌ ‌email‌ ‌providers‌ ‌globally. The service is from tech giant Microsoft and was previously known as Hotmail.
What makes Outlook email marketing so popular is its many impressive features. You can learn more ‌about outlook email marketing online.
So, why do users love Outlook? For starters, the email service has one of the cleanest user interfaces you'll find in the market. Users also enjoy better privacy features than Most of Outlook's closest competitors offer.
Outlook also comes with full MS Office integration. That means users can create and view office files easily and directly in their email dashboard. Besides, Outlook offers practically unlimited email storage.
When it comes to security, users can expect industry-standard virus scanning and spam filtering. Outlook also has mobile apps that work on Windows, iOs, and Android.
3. Yahoo Mail
Yahoo Mail makes it to our top three popular‌ ‌free‌ ‌email‌ ‌providers, thanks to its decades of providing consistently impressive features. This email service from Yahoo awards its users an incredible ITB of free storage when they sign up.
Yahoo messenger is fully integrated into the email service. Yahoo mail supports both IMAP and POP. Other desirable features include a built-in search tool, calendar, and Notepad.
And you don't need to worry about security when it comes to Yahoo mail. The email service features best-in-class antispam features. 
4. AOL Mail
AOL is short for America Online. It's a popular free email service that offers users unlimited storage. You also get virus and spam protection, as well as an SSL-based process.
AOL Mail also supports SMTP, IMAP, and POP. There's also a spell checker. All in all, AOL mail is one of the best email services when it comes to personalization. 
5. ProtonMail
If security is the most important factor for you, then ProtonMail should be your first choice. This email service is the most secure on this list.
ProtonMail uses end-to-end encryption for its service. The email service uses superior encryption technologies, including RSA and AES. All of the servers are located in Geneva, Switzerland.
Users get 500MB of email storage for the free account.
Choose the Best Email Service for You
With so many ‌popular‌ ‌email‌ ‌providers‌ ‌around, deciding on the ideal one for your email marketing strategy seems easier said than done. The key to taking the guesswork out of the game lies in evaluating the features that an email service offers and opting for the one that suits your needs the most.
Would you like to read more great content on email services? Please keep visiting our blog.