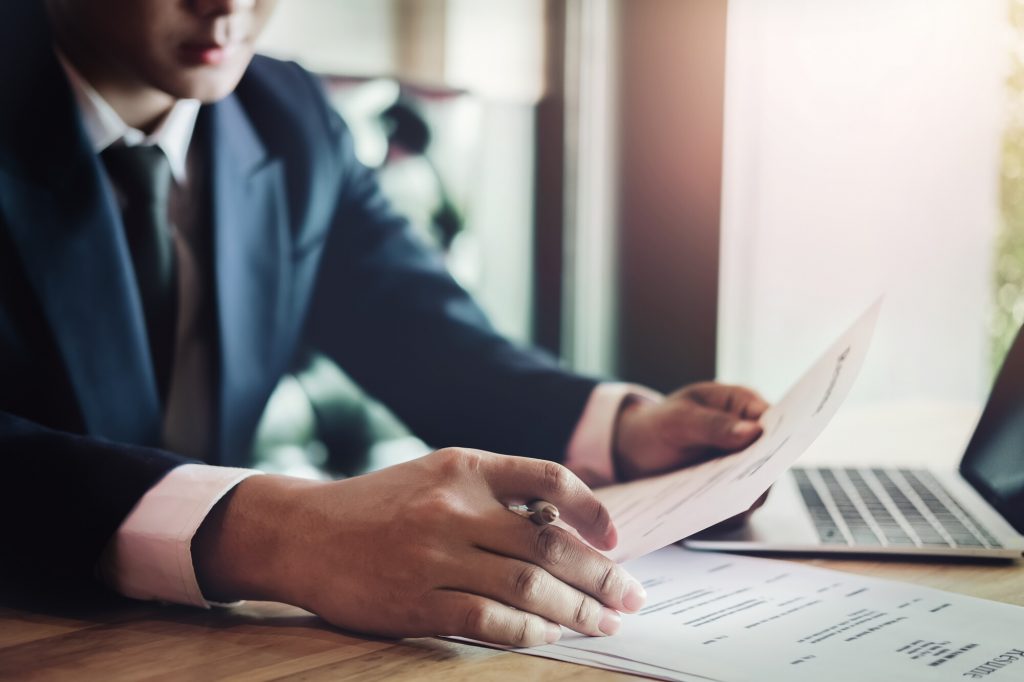 Have you ever considered social media background checks for your business?
When we vet candidates for employment, we often request them to complete a background check. This often gets done with the police or FBI.
But today we can take care of the background checks ourselves through social media. Chances are, most of your candidates are active on social media.
This gives you a chance to see who they are beyond their job interview. You might get a better impression of them. Or, you might realize that they aren't a good fit for the job.
But are social media background checks legal? What about the pros and cons of social media background checks?
Here's what you need to know:
Can I Conduct Social Media Background Checks?
In short, yes you can. However, you want to make sure you know the rules before you assess whether a candidate is the right fit for your company. 
You can't discriminate against a candidate based on the following protected classes:
Race and skin color
Religion
National origin or nationality*
Sex and sexual orientation
Age
Physical/mental disability**
Veteran status
Marital status
*Unless the specific role requires you to only hire U.S. citizens, you cannot discriminate based on nationality.
**Exceptions can get made if the specific role requires certain physical or mental competence.
While you can conduct a social media background check on your own, it's always advisable to use a third-party service such as this company.
What You Should Look for
What should you look for when conducting a background check? What are the 'red flags' on someone's social media profile?
You want to remember that whomever you hire becomes a representative of your company. In addition, you want to see how they present themselves on social media and if this fits with your company.
For example, let's assume you run a corporate law firm. Would you be comfortable if a paralegal or attorney had beach pictures on their profiles? Or, would you prefer it if they dressed formally and didn't share their private life?
What about political beliefs or other views? Do these conflict with your company? Can these views deter other team members or clients?
You also want to look for other types of 'offensive' content. These can include remarks that are racist or bigoted toward others.
You can choose to discriminate if someone posts sexually-explicit content. If there's any illegal or violent content, this is definitely a red flag!
How to Assess a Candidate
After you get the results of a social media background check, how do you assess the candidate? How do you assess if they are meant to fit in?
For example, let's return to the example of offensive content. One of the major controversies regarding social media today is free expression.
Many professionals worry about job loss based on how they express themselves online.
But how does one define offensive content? What views are acceptable and which ones aren't? Is it fair to discriminate based on someone's expression?
You have to decide for yourself what your company's values are. You have to let candidates know this in advance.
For example, let's assume your company values patriotism. You wouldn't hire someone who bashes or mocks the country on social media. If your company values racial tolerance, you wouldn't hire someone who makes racist jokes online.
This is an aspect of the hiring process that still isn't clear for many companies. 
There are controversies on whether it's okay to hire or fire based on social media posts.
The best way forward is to make your company's values clear from the get-go. You can also create a social media policy for all your team members to follow.
Is This Ethical?
There's a lot of debate on whether monitoring a social media profile is ethical.
If a profile is private, you shouldn't try to hack into it to see what's going on! A social media screening company will also avoid doing this.
However, if a profile is public, one can assume that the person is comfortable sharing their content with the public.
You can require potential candidates to share their social media handles on their application.
This lets candidates know that they will get vetted through social media. If they aren't comfortable with this, they simply won't apply!
You shouldn't discriminate against someone unless there's a serious red flag.
If their social media content can harm your company's image this is a red flag. If their behavior might deter others and cause issues in the workplace, this is another red flag.
This is why it's crucial to state your values in the first place. Many fired employees might feel that they are being wrongfully discriminated against.
They might feel that other employees are also posting 'inappropriate' content and not being discriminated against for it.
To save your company's good name, set your standards beforehand.
Why Social Media Background Checks are Good for Candidates
By now, it seems as if social media background checks exist only to spot any flaws in a candidate. But they can also be the key to help a candidate land a job!
Social media profiles give an employer a more holistic view of a candidate. Suppose the candidate didn't perform well in their interview or they have a weak résumé.
On social media, you might see an aspect of them that they couldn't express. For example, you might get impressed by the articles they publish on LinkedIn.
Or, if you want to hire a graphic designer, look at how they create images for their Instagram profile.
Do you need someone to speak at company events? Do you need someone to become the 'face' of your company?
You can watch their TikTok videos to see how confident they are with presenting and speaking!
Start Your Background Checks
Now that you know the benefits of social media background checks, you should start implementing this for your business. The only major con is that this might deter some talented candidates. 
However, for the benefit of your company, it's always best to vet each candidate as much as possible.
Hire a social media screener and then analyze the results to see if there are any 'red flags' or 'green lights.'
Please share this guide with your fellow entrepreneurs. You can find more great business content on our website.