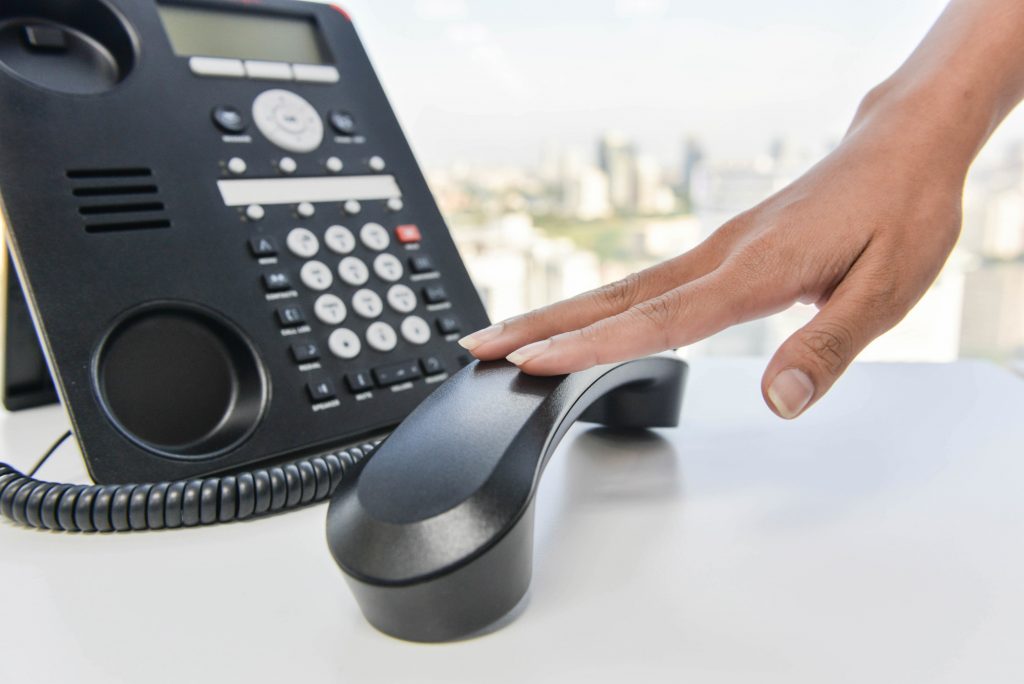 In the recent past, cold calling had a dubious reputation because the tactics were out of date. Staff would pick up the phone and dial hundreds of people in the vain hope of finding an interested party.
Worse, when they did find a qualified prospect, the employee would be unprepared and not know how to present the right information. 
Because the insurance industry is competitive, you need to equip your staff with an insurance cold call script that converts potential clients into loyal customers.
It's possible to increase your sales revenue massively when you speak with authority and clarity, and you can also boost your brand reputation.
Read on to find out how the right insurance telesales script can benefit your business.
An Insurance Cold Call Script Is a Guide
Using a script is an excellent way to keep all the required information in the right order and make it easy to read. However, this does not mean employees should read word for word from the page.
Potential clients expect you to provide them with an experience that closely matches their needs. If you sound like a robot who reads the same words to everyone you call, it's doubtful you will close the sale.
It's vital to be familiar with the script so you can follow the structure while putting the phrases into your own words. This technique becomes easier over time, and you'll soon find you sound completely natural when on the phone. 
A Script Allows You to Build Rapport
An insurance agent script is an ideal tool for building a relationship with whoever answers the phone. Unfortunately, you will likely encounter many people who immediately identify a sales call and would like to hang up quickly.
But if you have a number of phrases that can elicit a positive response, you are more likely to keep the decision-maker on the phone. Building rapport is also a great way to increase your chances of making a sale.
People prefer to buy from companies they like and can trust, so it's beneficial to establish a connection as soon as you begin talking. This can be challenging if you're trying to come up with the right words on the spot. 
Your script is the best way to arm your staff with an array of interesting and warm phrases that appeal to even the busiest of decision-makers.
A Script Helps You Overcome Objections
There are many reasons why you might find the prospect does not want to buy your insurance policy. For example, perhaps they have always used the same company, or your product is more expensive than another quote.
You may also need to explain why you believe the prospect needs additional insurance cover to meet their needs. But, this can be an unnerving experience if you are unprepared.
The chances are that many of these objections are common to multiple prospects.
Therefore, it becomes considerably easier to close the sale by including these potential issues in an insurance script and listing the best answers.
You should also treat your script as a living document and update it as you learn new information. You can add useful anecdotes about how your policy helps another client who is in a similar position to the prospect.
This can be a powerful method that provides your staff with the tools they need for success during their sales calls.
A Script Clarifies Your Position
When your staff has worked in insurance for a long time, it's easy to become too familiar with the details of your company and policies.
As a result, they may take information for granted and forget to mention important points during the call.
When you use cold calling scripts for insurance, you can ensure every vital piece of information is ready in advance. Staff members can then present it to the prospect.
Insurance clients have very specific needs, and you need to ensure staff members remember to address these. They must mention how your policy provides the most effective solutions to get the sale.
Although not all prospects will buy on the first call, you can leave them with a good impression of your company. Using a script means your staff conveys the right message and speaks clearly and without hesitation. 
This is important for when the potential client receives a follow-up call from your staff months down the line. They may remember your company as being respectful and trustworthy. 
You could even find the prospect encounters a problem with their current insurance policy before you call them back.
They might pick up the phone and call you because they recall talking to your staff member was a positive and informative experience.
A Script Overcomes Voicemail Hesitation
One of the most common mistakes people make is always expecting to get an answer when they call a prospect.
When the call goes through to voicemail, staff can freeze and become hesitant. They then leave a message that deters the potential client from calling back. This is a crucial moment, and staff needs to know precisely what to say.
By using a dedicated insurance agent voicemail script, you ensure they leave a coherent message in a calm and assured tone of voice. In the best scenario, the client will find the message intriguing and return your call.
Even if they don't call back, they'll be more likely to talk to your staff member when they make a follow-up call. 
Speak With Confidence and Authority
It's always better to be prepared before speaking to potential clients to ensure you stand the best chance of closing the sale.
Using an insurance cold call script is an effective way to organize information and help you to stay calm. They provide an excellent solution to boost sales revenue.
If you've found this article helpful, be sure to browse our Reputation Results Categories for more useful hints and tips.