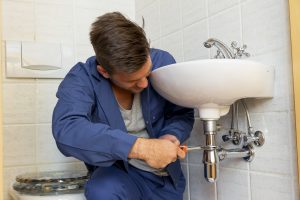 Plumbers will always be in high demand. People always need running water and a good bathroom, but despite this some plumbers find themselves struggling to bring on new clients.
Have you ever wondered why some plumbers always seem to be swimming in clients? Those plumbers aren't just lucky, they've learned how to use social media and plumber marketing to help their business.
Want to learn how you can use social media to promote your business? Read on to find out!
How To Handle Plumber Marketing The Right Way
Social media is hot for every industry right now, and if you want to find the right customers that will keep coming back for more, you need to be on social.
Want to know what you need to do to master social media marketing? If you follow these simple steps, you'll have more customers than you know what to do with.
Set A Schedule
Do you have a Facebook page, Twitter account, or other social media profile?
In the past simply having a profile was enough, but now you need to make sure that they're being posted consistently.
Don't just post whenever you feel like it. Post content on a schedule so you can ensure that you're reaching people at optimal times.
Post Tutorials
The key to marketing is to show potential clients that they have a need for your knowledge and expertise. Is there a better way to show that you can handle any job than by demonstrating your talent?
Blogging and vlogging have their own unique benefits, but people in your industry may benefit the most for vlogging.
Video is hot right now on social, and the right kind of content can do wonders for your social media presence.
If you want to show people why they should use your services, show them how knowledgeable you are.
You don't have to give away your knowledge base, just show a few quick things they can do to fix simple plumbing problems. You'll give them vital information, and also show them why you're the right plumber for the job.
Target Locally
If you're a plumber, it's safe to assume that you usually don't work with clients that are halfway across the country.
When it comes to plumber market mistakes, one of the most common is that they don't target the right audience. They end up not adding location keywords and spend money showing ads to people that will never use their services.
If you want to handle your marketing the right way, focus on location-based keywords. You'll ensure that you're finding customers that are in your target area of interest.
Don't just enter in keywords for a generic location. Alabama plumbing won't get as many leads as Benjamin Franklin Plumbing in Auburn Al.
It's easy to target locally. Simply include your location in your keywords, and you'll find the right customers.
Start A Conversation
Someone just posted on your Facebook page. They want to know what hours you're open. How do you handle it?
If you simply start posting the hours you're open to, you aren't utilizing social media the right way. Don't forget that there's the word "social" in social media, you need to do what you can to target and interact with the right people.
Instead of simply listing your hours, why not ask them why they need to know your hours? Or, you can suggest a simple fix to common plumbing problems.
Every interaction you have is an opportunity for a sale. Show your friendly side and help them out by being conversational.
Utilize Advertising
In the past, advertising to local customers could be expensive. You'd have to find money to put an ad in the local paper, then you'd have to think about paying for flyers and mailers.
In today's social media age, plumber marketing can cost as little as $5 a day. As long as you have a campaign set up, you can attract customers at a fraction of the cost of traditional print advertising.
Social media advertising is inexpensive and effective. You'll be able to target a specific customer case without having to worry about printed material costs.
Next Steps
Do you want to take your plumber marketing to the next level? Instead of focusing on social, think about your online reputation. Take some time to run a reputation audit to see what people are saying about your business.
If you want to stay on the social track, be sure to check out our guide to posting great content on Instagram so you can get more followers.