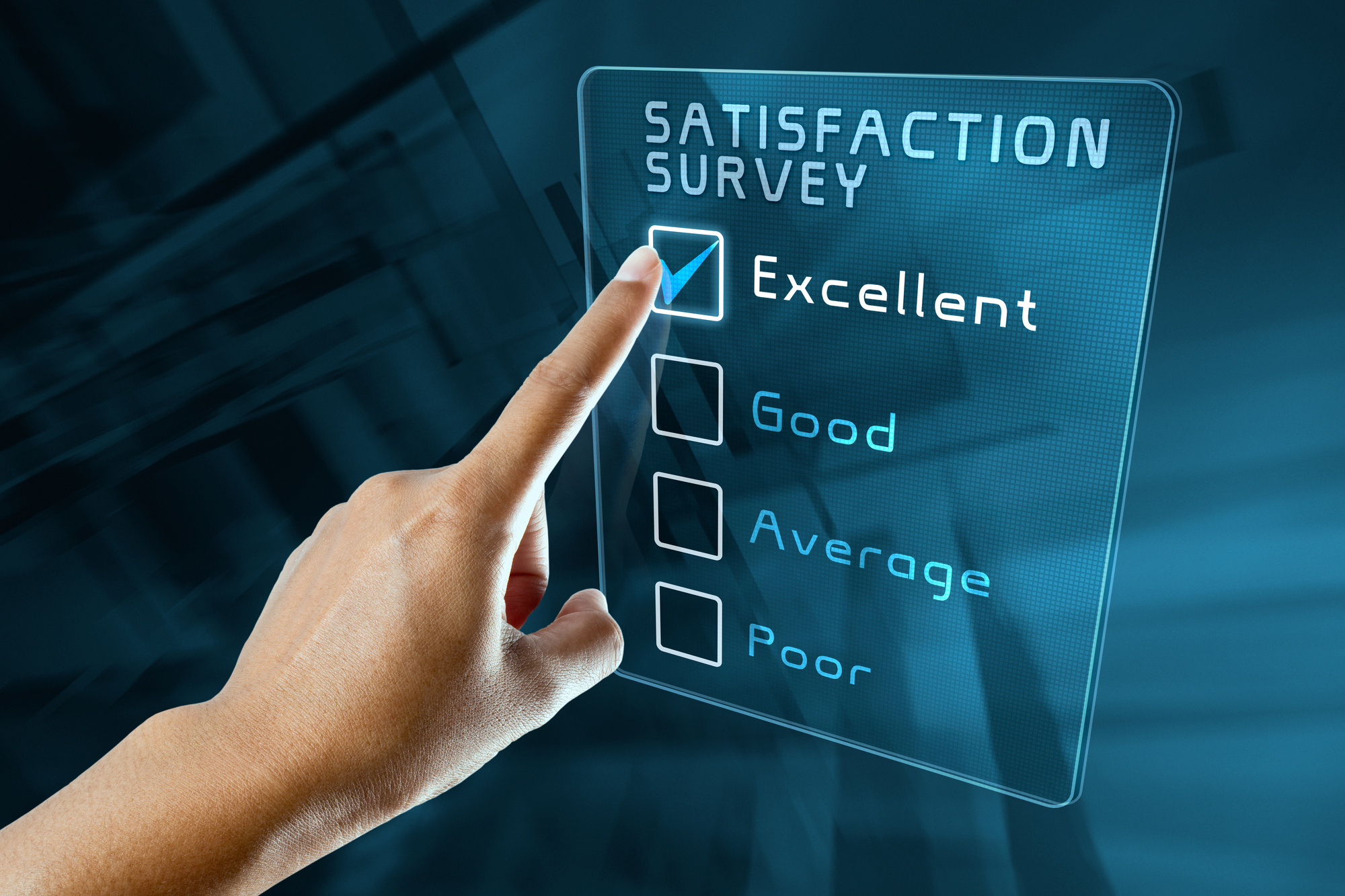 If you want to improve certain aspects of your business, you should consider sending out a survey.
One the easiest ways to get people to take a survey is by sending out a survey email. But just because you send out a survey email, doesn't mean you will generate responses.
If you want a lot of people to engage with your emails, you need to focus on a few actions.
Keep reading and you'll learn what these key actions are. By the time you're finished, you'll know exactly what it takes to generate actionable responses, with the help of a survey email.
Let's begin!
What Are Your Current Engagement Levels?
Before we talk about anything else, it is worth thinking about what your current engagement levels are on your email list.
If up to this point, you have been treating the people on your list poorly, odds are it will be hard garner a great response, should you send out an email survey. That is because your email marketing efforts will already have a negative reputation.
Treating your list poorly means that you are sending them a lot of irrelevant emails. It also means you have been sending them too many messages. If you are guilty of these actions, you need to be aware that your email might not perform as well as you'd like it to.
In any case, there's little you can do about this now. You can just use the responses you do get to help inform how you should better treat anyone else who joins your list.
Create a Clear Survey Email Subject Line
If you are going to send people a survey email you need to make sure your subject line provides clarity. You do not want to use something vague. If you are going to provide people with an incentive, mention this in the subject line.
For example, suppose you are conducting a survey to improve the checkout process. If people complete this survey, you might send a random individual an iPad. You might create a subject line like 'Complete Our Checkout Survey and Win an iPad.'
Something to keep in mind is that people are always nervous about how long a survey is going to take. You may want to highlight how long your survey will take in the subject line.
You could mention how many questions there are and the estimated time it will take to complete these questions. When people are aware of the time commitment, they may be more willing to engage. They might also be more inclined to complete the survey because they won't feel like it is going to last a long time.
Send Respectful Reminders
You should also think about sending people respectful reminders if they haven't opened or completed your email. You should be able to create lists of people who fall into these groups, using your survey/email tool.
Ideally, you should only think about sending one email. When you send the email, you might want to use another subject line. Think about trying a different angle, with your new subject line.
You might, for example, place more emphasis on the prize that is to be won. You may even want to put a greater emphasis on the amount of time the survey will take.
Use a Survey Solution That Provides a Progress Bar
As mentioned earlier, one of the main concerns that people have when responding to a survey is how long the entire process is going to take. To help give people a sense of progress, you should think about using a survey tool that has a 'progress bar.'
A progress bar will let people see how far they have come and how much more of the survey is left. When they are aware of this information they will feel better about continuing to the end. That is because they have a better sense of how long it will take to actually reach the end.
Make the Questions Easy to Answer
One of the best ways to improve response rates is by giving people questions that are easy to answer. Now, this does not mean that you have to 'dumb down' your survey to the point the responses are useless. Rather, it means you make it easy for people to select an answer.
For instance, you might give people multiple choice questions that only have a few options. You might also focus on giving people yes/no questions. Such questions do not take much thought and can be answered very quickly.
If you want detailed answers, you can have a comments section. This section can be used by people to type in whatever they deem necessary.
Experiment with Your Approach
You will likely need to send more than one email survey, during the course of your business.
If you have a large email list, you should, therefore, think about experimenting with the way you are sending emails. In doing so, you will be able to uncover a strategy that can be used for future email surveys.
Running split-tests like this can be a challenge. You may want to think about hiring a marketing firm to help you with this issue. Visit this website if you want to learn more about a marketing firm that can help you with your email surveys.
Promote Your Survey on Different Platforms
Though this post is about survey emails, you should think about using many platforms to get responses.
After all, if you put a lot of time into crafting an excellent survey, its exposure should not be limited to only email. As a result, you might want to promote your survey on various social media platforms.
Now, there are certain kinds of surveys that are suited to email. For example, you might have an email that is designed to get answers from only customers. This kind of survey can only be promoted via email. But if the survey covers a more general topic, consider how you can increase its exposure using various locations on the web.
No More Subpar Survey Emails?
Email surveys can be a great way to learn more about the people who have engaged with your business. But you need to keep a few things in mind if you want your survey emails to deliver useful responses.
You need to consider the importance of creating a clear subject line. You should also think about how you can make the survey questions easy to answer.
Experimenting is also important. You will likely need to send more than survey emails in the future. If you can split-test your current emails, you will be able to figure out what it takes to create emails that will produce stellar results.
Want to learn more about how you can market your company online? Check out our 'promote your brand section' to see some of our latest content.